Share on facebook
Share
Share on twitter
Tweet
Share on pinterest
Pin
The 1980s are often described as a decade of partying as music was evolving, and the use of high-energy synthesizers and new percussion styles resonated with millions of people. There's a massive list of popular songs that came out of the 1980s, but those that stayed in rotation at every party were hard to escape during that era.
Each song in this article has varying qualities and production elements that were commonly found in that time period as people couldn't get enough of the sound.
This article is going to break down the 10 best party songs of the 80s, and there's a good chance you're familiar with most, if not all!
1. Never Gonna Give You Up by Rick Astley
This is a record that has impacted numerous generations of music lovers for various reasons. It was widely popular in the 80s for its infectious and feel-good sound, yet the song has been used for countless videos, memes, and social media content in our modern era.
The record boasts soft synth chords that are a great representation of the sound in the 80s, the percussion uses big snares, and there's a nice hint of reverb across the entire track. Rick's lyrics may be somewhat repetitive, but that's always been a common trope in popular music that people love.
2. Break My Stride by Matthew Wilder
With a funky melody and 80s percussion to back it up, "Break My Stride" is a unique vibe that easily puts listeners in a good mood. The message is light-hearted and inspiring for many people, and although the instrumental stays pretty simple, you can't argue that it's catchy in all the right ways.
Matthew Wilder has a voice that's not only signature but hard to replicate, and although he produced many records over the years, this one won't be forgotten any time soon. It has a carefree dynamic that is easy to get into, and it's an excellent record to sing along to.
3. Africa by TOTO
The production quality of "Africa" is excellent in so many ways, and the calming vocals match the lofty pace of the song all throughout. Known and loved by millions of people worldwide, it's a song that can be shared between multiple generations of music lovers.
It holds a pretty steady pace but delivers a powerful hook in between each verse, and the mix on the vocals sends chills down your spine no matter how many times you listen to it. Records like this are a great example of how to create something timeless, as it can be loved by anyone from any walk of life.
4. Billie Jean by Michael Jackson
You can't talk about 80s party songs without bringing up Michael Jackson, and although his influences span multiple decades, "Billie Jean" was on a roll in the 1980s. Starting off with direct pop percussion, it leads in with a groovy bass line as you eagerly await Michael's entry and unique artistic flair.
His vocals have a way of making you excited for what comes next, and the instrumental does a great job of slowly building suspension before the song's most climactic moments. The breakdowns tell listeners to prepare for the hook, which many would consider to be euphoria to the ears.
5. Wake Me Up Before You Go-Go by Wham!
If you want to discuss music that's beyond infectious, this record has some of the most iconic lyrics out of the 1980s. It can't be argued that the hook is known by millions of people, but each verse is equally catchy, and the song has a special place in many fans' hearts.
The upbeat tempo, energetic melodies, and vibrant vocal quality is a recipe for success in the 80s. A true hit that was a party favorite in its era the song found immortality through numerous appearances in movies, tv shows, and other forms of media.
6. The King of Rock 'N' Roll by Prefab Sprout
In the 1980s, it was extremely common to hear a consistent drum pattern that doesn't change too much, and even if it's repetitive, it's often a recipe for success. This song was found on their album From Langley Park to Memphis, and it's only one of many popular songs from Prefab.
It has an enticing bass line that reels you in and adds a lot to the song's groove, and the main melodies trade between sharp synths and clean electric guitar riffs. The vocals remain pretty soft outside the hooks and bring a floaty sound to the track from beginning to end.
7. Sweet Dreams (Are Made of This) by Eurythmics
A record that has one of the most memorable synth melodies out of the 80s, Eurythmics struck gold with this record. Crowds immediately start singing to this record, and it'll quickly get bodies moving with its relentless groove.
It has a few dynamic breakdowns throughout the record that provide a brief change of pace, but the record quickly returns to the main melodies to keep listeners locked in. This record may be one of the familiar party songs of the 80s, but it's still a smash hit among crowds even today.
8. Total Eclipse of The Heart by Bonnie Tyler
"Total Eclipse of The Heart" doesn't bring a high energy tempo that listeners can break a sweat to, but what makes it a stellar party record is the vocals will grab the attention of anyone within range. It's a record that many people know, and the song's cinematic qualities are too dramatic to ignore.
After the introduction, you're met with massive 80s percussion that hits with a reverberation you'll never get sick of. Bonnie Tyler puts everything into her vocals for this record, and it's garnered the respect of music lovers across multiple generations.
9. Every Time You Go Away by Paul Young
Also considered one of the slower jams on this list, it doesn't mean it wasn't a hit at parties throughout the 1980s. "Paul Young" has a voice that many people love, especially during that era, and every melody in this record can be considered ethereal.
It's a record that's full of passion, and its stellar arrangement resonates with listeners in more ways than one. Even if it isn't a high-energy dance record, it was still a top choice among party songs of the 80s.
10. Don't Stop Believin' by Journey
Last but not least, you can't escape the 80s without talking about Journey's influence on that era in music. They had a chokehold on music lovers with numerous hits of theirs, but "Don't Stop Believin'" made waves decades past its release date.
Even today, people immediately recognize it from the first note any time the song comes on. If you're able to stay still and silent through the intro, you're bound to cave into the song's energy by the first hook, and the song has a timeless quality that'll never die out.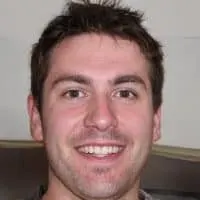 Alex is a man of many talents. He's been playing music since he was young, and has been the main content writer at Tone Start for the past few years. Alex loves to play around with different styles of music and enjoys listening to anything from country to classical.