Share on facebook
Share
Share on twitter
Tweet
Share on pinterest
Pin
When it comes to nostalgic music, nothing hits as hard for me as '90s dance songs. I was born in 1995, so by the time my passion for music started to develop a few years later, the radio was constantly playing '90s dance tunes, and I loved it.
It was recently my 27th birthday, and I wanted nothing more for my birthday than to travel back in time to the '90s and relive that musical era. Unfortunately, time machines haven't been invented just yet, so I had to settle for the next best thing – writing up a list of the 10 best '90s dance songs!
So, join me on this nostalgic dance music journey – I hope you enjoy these dance songs from the 90s as much as I do!
1. Gonna Make You Sweat (Everybody Dance Now) by C&C Music Factory
The first song on my list of the best '90s dance songs simply has to be "Gonna Make You Sweat (Everybody Dance Now)" by C&C Music Factory.
I will always remember that classic vocal sample, it formed a strong memory in my brain from a young age, yet it wasn't until many years later that I heard it once again.
I think it was a remixed version that I heard, but it helped me relive such beautiful childhood memories. What an outstanding vocal performance, do I need to say more?!
2. Better Off Alone by Alice Deejay
When I think about the nostalgic vibes that I get from reliving '90s dance music, the most common word that comes to my mind is "euphoria". The '90s were a time when trance and electronic dance music was thriving, and nothing represents this better than Alice Deejay's "Better Off Alone".
Seriously, the lead synth melody in this song is one of the most euphoric and beautiful music motifs I have ever heard. It's over 25 years later now, and I am still yet to hear a trance melody that beats it.
3. U Can't Touch This by MC Hammer
Ahhh, MC Hammer – the king of the school disco! My first school disco came when I was five years old in 2000, and I will always remember that the kids went crazy when "U Can't Touch This" by MC Hammer came on.
Listening back to this song makes me realize how much music has changed over the years. This song is just so innocent, wholesome, and family-friendly, yet dance music these days is always about money, fame, and girls.
Easily one of the best '90s dance songs, take me back to simpler times!
4. Believe (Life After Love) by Cher
When writing about "Better Off Alone" earlier, I mentioned the glorious euphoria that I frequently associate with '90s dance music. I don't know whether it was the music or my childlike innocence, but something about listening to these songs brings back some seriously happy energy.
"Believe (Life After Love)" by Cher is another classic example of this. I can remember hearing this for the first time when I was ice-skating with my Mum and sister, the beautiful melody and pumping beat made me feel like such a pro skater! Good times.
5. Baby Got Back by Sir Mix-A-Lot
The next song on my list of the best '90s dance songs is "Baby Got Back" by Sir Mix-A-Lot, and I have to admit, I was wrong earlier. I mentioned that music in the '90s was much more wholesome and innocent as opposed to the sexualized music of the '00s. Well, here we are…
Come on though, Sir Mix-A-Lot somehow managed to take a song about women with big butts and make it the theme tune of discos all around the world! It takes some serious skill to pull that off, what a legend!
6. This Is How We Do It by Montell Jordan
These days, hip-hop and dance music are very different genres, but this wasn't always the case. In the '80s, hip-hop was beginning to emerge from disco music, and at the same time, disco was also spawning dance music.
This is why songs such as "This Is How We Do It" by Montell Jordan have such a hip-hop and dance hybrid. At the time of the song being written, these musical boundaries were still heavily overlapping. It's a classic combination that I'd love to see more of!
7. Macarena by Los Del Rio
I first heard a lot of the best '90s dance songs at school discos, on TV, or on the car radio, but some of my absolute favorites came from somewhere very different – sunny holidays!
When I was five, my parents took me and my sister on our first foreign holiday to Alicante in Spain, and we had so much fun in the kids club dancing to songs such as "Macarena" by Los Del Rio.
Honestly, I can almost feel the sun on my skin and the smell of sunscreen and mocktails when I listen to this catchy banger, so many memories!
8. Pump Up The Jam by Technotronic
This next song "Pump Up The Jam" by Technotronic is by far one of the best '90s dance songs on this list, it really speaks strongly to me because it was the sound of a revolution! The late '80s acid house raves had massively impacted the music industry, and house music was now thriving.
I just wish I was alive to witness this 1990 track when it was first released! I would have been at the raves in a shell suit cutting only my best shapes, such a tune!
9. Boom, Boom, Boom, Boom!! by Vengaboys
I can't believe we're already at the penultimate song on this list, but here we are with "Boom, Boom, Boom, Boom!!" by Vengaboys. I have to say, I feel rather silly for my comment about how '90s music was so wholesome – this was certainly one of the most suggestive songs of the decade!
Despite the naughty lyrical content, I remember absolutely loving this song as a kid. The melodies got me all hyper and the beat was irresistible, my innocent mind had no idea what was really being sung!
10. Don't Call Me Baby by Madison Avenue
https://www.youtube.com/watch?v=Tn-qE-h7s84
Here we are finishing this list of the best '90s dance songs, and I simply had to mention "Don't Call Me Baby" by Madison Avenue before I left. Out of all the songs on this list, I probably listened to this one the most.
The reason for that is that it was one of my Mum's favorite songs when I was a kid. It would be on when she was cleaning the living room, it would be blasting in the car, and it would be on when her friends were around. I don't blame her for playing it so much, it's such a groovy vibe!
I really hope that you've enjoyed this list of tunes as much as I have. It's been bittersweet because there are so many beautiful memories in these songs, but it sadly just makes me want to go back to the '90s even more.
Someone invent a time machine already!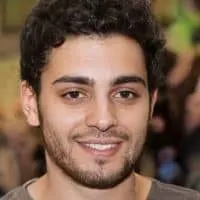 Justin is an audio engineer with years of experience in the field. He has been creating and playing music his entire life, but he really found his passion for engineering when he was introduced to Logic Pro at age 10. Justin has spent countless hours perfecting his craft and now works as a freelance engineer out of Boston, MA.