Share on facebook
Share
Share on twitter
Tweet
Share on pinterest
Pin
In the early 1990s, a new genre of music was emerging from the underground clubs and basements of New York City. This new style of hip-hop was harder, grittier, and rawer than the slick pop-infused tracks that were popular on radio at the time.
Artists like Snoop Dogg, Wu-Tang Clan, and DMX helped define 90s hip-hop with their innovative beats and lyrics.
Without further ado, here is my list of the best 90s hip-hop songs of the decade!
1. Da Rockwilder by Method Man & Redman
This deserves its place as one of the best 90s hip-hop songs. Method Man & Redman were known as one of the nastiest duos in hip-hop and this song is just them hard flexing their skills. They pop off on this song with an early type of choppy flow.
The internals and multis are insane, which makes the song stand out from the crowd. Their talent shines through here as it sounds like they rhyme almost every other word. This song can serve as an example as to why they are all-time greats and sums up everything great about the 90s era.
2. Who Am I (What's My Name)? by Snoop Dogg
Snoop Dogg delivered many of the best 90s hip-hop songs. He is known for that chill, calm, and collected vibe, and here he delivers exactly that. It's produced by one of the best producers in Dr. Dre, and he spits a few bars here as well.
It isn't anything incredible lyrically, but that's not what Snoop is about. This song is just a bop and I think today's hip-hop misses tracks like this, just songs that you can nod your head to.
It has that classic 90s feel.
3. Hypnotize by Biggie Smalls
Biggie Smalls AKA The Notorious B.I.G is arguably one of the greatest rappers of all time. Hypnotize is one of his more popular tracks as it has the classic Biggie flow with structured internal rhymes. It shows why many still feel he is the best to ever do it.
In this track, he just flexes and says how he's got everyone hypnotized to his rhymes. Biggie shows his insane rhyming skills every time and this song is no different. Forget the 90s, this is a contender for the best hip-hop song ever.
4. Still D.R.E by Dr. Dre (feat. Snoop Dogg)
Dr. Dre is known to be one of the best producers of all time, but that doesn't mean the man can't spit. He started with N.W.A. and his style in this song is reminiscent of his style back then. The beat on this track is epic and helps to make it such an iconic song.
The hook by Snoop is clean while Dre shows his gangsta rap and addresses his haters who said he fell off. This song is basically about how he's still running hip-hop and the new rappers trying to talk up to him aren't anything.
This type of vibe is exactly what 90s hip-hop was all about.
5. Ruff Ryders' Anthem by DMX
DMX was a legend who sadly left us far too soon in 2021. Everyone who's into hip-hop knows DMX as an absolute hype machine. All of his songs just absolutely get you off your feet, hyped up, and dancing.
This song is no different, it has high energy, gets you excited and he has the flow to match his energy. He spits the classic 90s gangsta rap here. It's true to its title, this song is an anthem and one of the best 90s hip-hop songs.
6. Holla Holla by Ja Rule
Ja Rule had a short-lived career but in the brief time he was popping off on the rap scene, he put out some bangers, and this song is, without doubt, one of those.
Ja was known for songs with those loose flows that you could bop to. It has a thumping beat which makes it more of a party song than the usual hard rap stuff he used to put out.
He has that typical gangsta rap flow and it's just a solid track.
7. Superthug by N.O.R.E
This song has high energy with a unique beat that N.O.R.E. is very skilled at riding. He sounds perfectly on-beat while he's delivering that classic 90s old-school flow.
When you think old school, this type of song is what comes to mind. It was so widely used in the 90s and he puts a spin of his own on it. He's talking about how he's a thug, how he's true to the streets and that's the essence of the 90s rap game.
8. Ante Up Remix by M.O.P (Feat. Busta Rhymes)
This song is iconic, this song is a banger, this song is the 90s. It is one of the most high octane, intense, high energy, and insanely hyped tracks ever. A lot of rappers have sampled different parts of this song as it gets you off your feet, it gets you going, and it gets you bumping.
All the rappers in this song go insane. While all of them kill it, I think Remy had the best verse. This song is a gem in hip-hop history and the peak of hype rap. It deserves its place as one of the best 90s hip-hop songs.
9. Simon Says by Pharoahe Monch
Pharoahe Monch was a very influential figure in the rap game back then. The beat of this song is iconic and instantly recognizable. People will still know this beat even if they haven't heard the song. Pharoahe just goes insane with his rhyme schemes here.
We've seen a lot of new school rappers be influenced by his style in this track. You can hear that Eminem has copied his style in his early work too, which shows how influential Pharoahe was. It was a groundbreaking song.
10. Wu-Tang Clan Ain't Nuthin' Ta Fuck Wit by Wu-Tang Clan
We round off our list of the best 90s hip-hop songs with a legend of the game. Wu-Tang Clan is the nastiest group in all of hip-hop, they're looked up to by almost all of the greats, even ones that were in the same era as them. The beat is as old school as it gets and they spit raw. This song makes it clear why they're the pioneers of rap.
The flow is insane, the multi-syllable rhyming and use of internals in this song are incredible. This level of quality was something you didn't see much of before Wu-Tang, these guys were on another level, ahead of their time.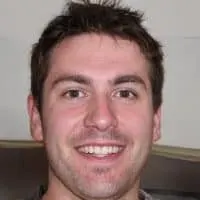 Alex is a man of many talents. He's been playing music since he was young, and has been the main content writer at Tone Start for the past few years. Alex loves to play around with different styles of music and enjoys listening to anything from country to classical.