Share on facebook
Share
Share on twitter
Tweet
Share on pinterest
Pin
Adele has her heart and soul in every one of her records with a signature voice that can't be replicated. She has brought us so much good music over the years that listeners know what to expect when she releases new music.
From R&B and pop to more simplistic ballads, her music has varied greatly throughout her career while amassing listeners worldwide.
In this article, I'm going to dive into the 10 best Adele love songs from her entire discography!
1. Make You Feel My Love
The record is driven by a ballad-like piano melody full of passion and pain and is free of any percussion, letting listeners tune into her words. It'll quickly get you into your feelings, and it sends a message that's relatable to many everyday people.
Adele is an artist that never disappoints, and she delivers a raw talent you don't find in many singers nowadays. This song was released in 2008 and was just a starting point for her career, and the song's quality still holds up today.
2. Love in the Dark
Released with her album 25, "Love in the Dark" is a calming record that paints a somber picture about lost love and the emotional struggles that come with it. Her voice hits notes that'll send chills through your body, and many fans feel this is one of the best Adele love songs from her career.
The piano melodies complement her vocal progression, and light orchestral strings provide accompanying melodies. With a message of vulnerability, bravery, and love, it's a record that many people can resonate with due to personal life experiences.
3. Lovesong
This record is a cover of a song that was released by a band called The Cure, and Adele's cover offers an acoustic take along with her unique vocal quality and style. The instrumental has a blend of a jazz and bossa nova vibe that's perfect for a slow dance but doesn't exude much excitement as it's fairly relaxing.
It provides a sense of introspection, allowing listeners to get lost in their thoughts all the way to the end of the song. The melodies are pretty dramatic, and each instrument offers a dynamic that takes this cover to the next level.
4. First Love
One of the simpler tracks on this list, "First Love," is an honest and open look into Adele's feelings and personal experiences that she beautifully translated into a memorable record. Although the tone in a lot of her music can be saddening, this song is relatively whimsical and reminiscent of a fond memory.
Considering its raw nature, I feel this is one of the best Adele love songs from my perspective, and I can see how fans have latched onto the record over the years. It's another song that shows the range that Adele is capable of as an artist.
5. When We Were Young
Adele's music is so enjoyable because her voice takes control of the track and gets all the attention in the production's mix, so you never miss a word. Although the backing instrumentals are always gorgeous, they're never boisterous or competing for space between the singer's vocals.
"When We Were Young" speaks about the differences between the honeymoon phase of a relationship, leading up to falling apart as lovers, and how people get lost in their relationships along the way. It's a love song that holds a lot of truth, but I can't deny that the overall message is pretty sad in itself.
6. Don't You Remember
A melancholic acoustic guitar melody ripples through her song "Don't You Remember," and the lyrics speak on past loves, last chances, and saying goodbye. Although all are a part of life, it doesn't make them any less painful to navigate or overcome.
Arguably one of the best Adele love songs of all time, it offers light yet powerful production, a clean electric guitar to accompany the main melody, and the artist's change in dynamics. It's an excellent choice for a slow rocking slow dance, and it has stuck with Adele fans ever since its release.
7. Melt My Heart to Stone
This record talks about many aspects of love, and the lyrics are relatable to many everyday love stories. She brings her vocal strength and technical skill to deliver an emotionally driven record that'll touch the hearts of listeners, and she succeeded in doing just that.
Adele is pretty unfiltered when it comes to her storytelling, and "Melt My Heart to Stone" has a great combination of pristine instrumentation and songwriting. Some fans may have other favorites from her discography, but this song gets all the respect it deserves as it has everything the ear likes.
8. Someone Like You
What's special about this song is the lyrics sound like it's your own internal monologue, and she's singing all of the feelings you've kept bottled up. It's a good look into what the artist may have gone through, but it's written in a way that makes the average person feel like they aren't alone.
"Someone Like You" ended up being a smash hit for Adele upon release, and this song continues to be referenced by fans and music enthusiasts alike. The repetitive piano melody gives feelings of defeat yet also finds a way to shine a ray of hope.
9. Hometown Glory
"Hometown Glory" is a touching record that takes a look at where Adele came from and how her music evolved from a local to an international sensation. It also shows she has held the same passion and integrity for music throughout her career, regardless of her fame.
More so, I feel it's a homage to the inspiration and influence her hometown had on the development of her music. The song has hints of sadness and appreciation that reflect how fond she is of that time in her life and that it's still a big part of her as a person.
10. One and Only
One of the most passionate and equally heart-wrenching songs on this list, "One and Only," speaks about the dedication that goes into being someone's significant other. Her lyrics talk about the highs and lows associated with taking a chance on love, which is something every human can relate to.
It holds the perfect tempo for a slow dance with your special someone, and many fans boast proposal and make-up stories, with the song being the soundtrack to the moment. The song offers a unique quality that lovers can share as another way to communicate how they truly feel.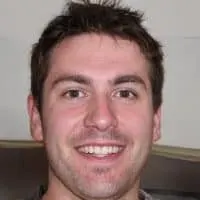 Alex is a man of many talents. He's been playing music since he was young, and has been the main content writer at Tone Start for the past few years. Alex loves to play around with different styles of music and enjoys listening to anything from country to classical.