AFI (abbreviated for A Fire Inside) is an American alternative rock band from California who have been active since 1991. The band first reached higher planes of popularity when Davey Havok joined on vocals in 1998, shifting the band from hardcore punk to more mainstream rock with alternative themes.
The band has shifted from genre to genre somewhat over the years, however, one thing remains constant: they love to sing about love in one way or another.
Here are 10 of AFI's best love songs!
1. Darling, I Want To Destroy You
Album: Crash Love
Released: 2009
Don't let this seemingly malicious song title fool you; we're not starting this list off lightly. "Darling, I Want To Destroy You" sees AFI present itself in yet another new musical form, opting for a vibe bordering on The Smashing Pumpkins.
This song's all about realizing that someone you used to be with is, in fact, the love of your life. Dealing with the pain and maybe even regret can be an incredibly painful thing, but AFI tackles the issue nicely.
2. Love Like Winter
Album: Decemberunderground
Released: 2006
I'm sure that most of us have experienced distance in a relationship, and "Love Like Winter" tackles exactly that. Within this song, AFI explores a relationship wherein the woman is attentive and caring and the man has turned from loving and supportive to cold and closed off.
Many of us are aware of the conflicting feelings this can bring, and AFI matches it with an electronically heavy ballad that is equal parts uplifting and cold.
3. This Celluloid Dream
Album: Sing The Sorrow
Released: 2003
This Celluloid Dream was hardly bereft of bangers, but "This Celluloid Dream" takes the prize for the best track off the record. It maintained the earlier punk elements that made AFI interesting and blended them with the commercial allure of their more mainstream anthems and woahs.
This song's about being in love with the idea of something or someone, which doesn't exist. Picturing perfect memories and futures in our minds for a day that might come, but might not.
4. On The Arrow
Album: Decemberunderground
Released: 2006
Not only are AFI good at writing songs about relationships, but they're also well-versed in religion and like to incorporate it into their songs when possible.
"On The Arrow" is a song of multiple meanings that could be understood as a pondering of existence itself, with vocalist Davey Havok asking where we go and why we are here. On the other hand, the song seems to shift towards total adoration and submission towards an individual who Havok would "swallow the ocean" for.
5. The Face Beneath The Waves
Album: Burials
Released: 2013
In 2013, AFI released the massively atmospheric record Burials, which was yet another shift in the band's musical outlook. Small elements of their previous material remained, but the heavy soundscapes present in Burials made them sound like an almost entirely different band.
This song is also quite a dark one. It sings of a man who has had his heart broken by a woman he loves, who is also no longer happy with her new partner and misses the protagonist. The protagonist promises they will reunite in some way, but the massive atmosphere of this track adds a slightly macabre element to the track's overall feeling.
6. Kiss And Control
Album: Decemberunderground
Released: 2006
It wouldn't be the mid-2000s without experimenting with electronica and moodiness, and that's what "Kiss And Control" is all about. That said, the moodiness does indeed build up the powerful chorus which erupts with emotion.
Given Davey Havok's extensive literary knowledge, some have suggested that "Kiss And Control" was inspired by, and therefore an attempt at a modern iteration of, Romeo and Juliet by William Shakespeare; two lovers who become well-known through their demises.
7. Wester
Album: The Art Of Drowning
Released: 2000
2000's The Art Of Drowning featured an incredibly punk-heavy sound that would eventually fade out throughout the rest of their discography. I find that to be a shame because tracks like "Wester" are full of energy and would have been incredibly fun to hear live.
The meaning of this song is slightly ambiguous, but it seems to point toward two lovers who are shunned by their families and peers. To escape from the hate and embrace their love, they elope in the woods at night.
8. Endlessly, She Said
Album: Decemberunderground
Released: 2006
Adding to the collection of ambiguous songs in AFI's discography – which is a commendation on Havok's poetry and songwriting – is "Endlessly, She Said". This heavily emo anthem has a powerhouse of a chorus between bass-heavy verses and incredible vocals from Havok.
The subject matter of this song is open to interpretation, but I take it as a song about two lovers who were once together but have since parted ways. Since then, they consistently end up alone, slowly realizing that they belong together.
9. The New Patron Saints And Angels
Album: Shut Your Mouth And Open Your Eyes
Released: 1997
When you listen to "The New Patron Saints And Angels", you'd have to second guess that it was AFI if you only came to know them post-2000. Shut Your Mouth And Open Your Eyes is a feisty, punchy punk record through and through that sounds like it belongs on Tony Hawks Pro Skater.
Despite the heavy in-your-face punk attitude, this song is an endearing note toward someone very dear to the protagonist. The execution might not be romantic, but the lyrics sure are.
10. Salt For Your Wounds
Album: Shut Your Mouth And Open Your Eyes
Released: 1997
Finishing off our list is the chaotic and bitter heartbreak anthem, "Salt For Your Wounds". This abrasive riff barrage is dedicated to those who have hurt their lovers with their words and acts as an outcry for the pain they've caused.
I think this album in its entirety is criminally underrated in AFI's discography and in punk in general. There are riffs and themes aplenty here that would be very welcome in any punk aficionado's repertoire.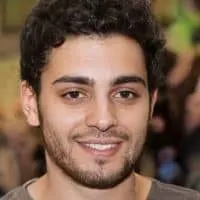 Justin is an audio engineer with years of experience in the field. He has been creating and playing music his entire life, but he really found his passion for engineering when he was introduced to Logic Pro at age 10. Justin has spent countless hours perfecting his craft and now works as a freelance engineer out of Boston, MA.