Share on facebook
Share
Share on twitter
Tweet
Share on pinterest
Pin
Country love songs are among the most honest and touching pieces of sonic truth, and to me, Alan Jackson is a cut above the rest. For a diehard fan, it was fairly hard to make a list of only ten best Alan Jackson love songs, so bear with me if your favorite didn't make the list.
Without any further ado, here is a list of my all-time favorite Alan Jackson love songs!
1. When Somebody Loves You
The title track off When Somebody Loves You album is the record's true representative. Moving, mellow, and brimming with emotions, there simply wasn't a better opener for the list, in my opinion. As Alan says, "When somebody loves you, there's nothing you can't do." This tune is an inspiration and a gentle reminder that there's nothing more pure and needed than love.
2. I'll Go On Loving You
High Mileage is an album I hold dear for a myriad of personal reasons, and "I'll Go On Loving You" is my favorite tune from it. It's an invitation to dance into a beautiful sunset, and it's a promise to remain truthful and faithful, "long after the pleasures of the flesh."
Alan teaches us to believe in the strength and power of love, and to go on loving until the very end. To this day, I get goosebumps when I hear Alan singing one of the best refrains in country music.
3. I'd Love You All Over Again
Arguably the simplest, most direct tune on the top 10 Best Alan Jackson Love Songs list, I'd Love You All Over Again is the artist's gift to all loving, caring, and daring people. It's the ultimate song you'll want to play on your wedding day, and it's the song that will stand by you as days turn to years.
"If tomorrow I found one more chance to begin, I'd love you all over again."
I'm a fan of rock and metal, but I mellow up and immediately call my wife to tell her I love her whenever this tune pops up.
4. It Must Be Love
One of the most impactful tunes off of Under the Influence, "It Must Be Love" reminds us, Alan Jackson fans, that the man is a lyrical genius. This track is not your average sunshine and sparkles, lollypop love song – it tells a story with the kindest of words spoken straight from the heart.
"I fall like a sparrow and fly like a dove; you must be the dream I've been dreamin' of. Oh, what a feelin', it must be love."
Softspoken and heartfelt, every line is both meant as it is sung.
5. Love's Got a Hold On You
You've met a beautiful person, as most people do, in a bar one Friday night, and you've probably had a drink or two. If you don't know what exactly happened the night before, there's a good chance "Love's Got a Hold On You."
Unlike the first four tracks on the list of the Best Alan Jackson Love Songs, this tune is more in the vein of true country spirit with hints of emotional ballad sensibilities.
6. You Can't Give Up On Love
Who I Am was nominated for the Album of the Year by the Country Music Association, and I am sure all Alan Jackson fans know precisely why. "You Can't Give Up On Love" is a tremendously underrated track that boasts superb instrumentation, a bunch of cool details on the guitar, and it's a sign many of us have been waiting on at some point in time.
7. So You Don't Have to Love Me Anymore
Sometimes, Love isn't a two-way street. Sometimes, it's just not working out, and it does feel like the end of the world. "So You Don't Have to Love Me Anymore, "however, is not a song about that specifically.
Instead of drowning in sorrow, Alan wanted us, the listeners, to be hopeful and patient. Even if the person we love doesn't love us back anymore, that doesn't mean they never will again.
"If the wine you're drinkin' leads you to thinkin' that you want what we had before, girl, you can call me".
It's a beautiful love tune, although it's not my favorite on the list of the best Alan Jackson love songs.
8. I Could Get Used To This Lovin' Thing
For us married folks, this song is more about reminiscence and throwbacks. However, if you've just started experiencing butterflies in your stomach, whether again or for the first time ever, you may want to blast "I Could Get Used To This Lovin' Thing."
Not only is this a groovy tune with excellent instrumentation and amazing examples of top musicianship, but it's also the tune that sings about young lovebirds at the peak of their happiness. This song is featured on Alan's Freight Train, and it's arguably one of the happiest-sounding tunes on the album.
9. Once In a Lifetime Love
Loving is always a gamble, and it doesn't always go the way we want it. However, once you've found "Once In a Lifetime Love," everything makes sense, the colors become more vibrant, and suddenly we start noticing the shiny, happy, smiling people more and more.
"Once in a lifetime love, love like we've all dreamed of. It may go disguised, right before your eyes."
Alan and I agree; we "know it's out there," so keep your head up and believe.
10. I Slipped And Fell In Love
Let's wrap things up with "I Slipped And Fell In Love," one of the bluesiest numbers on the best Alan Jackson love songs list.
It's a great example of excellent storytelling, and it's portraying a duel of love in a playful, almost humoristic way.
"An ice cube hiding on your kitchen floor, a bad step leading up to your back door. How'd I wind up on my butt? Whoops, I slipped and fell in love."
Absolutely beautiful, no matter how you cut it.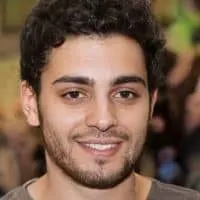 Justin is an audio engineer with years of experience in the field. He has been creating and playing music his entire life, but he really found his passion for engineering when he was introduced to Logic Pro at age 10. Justin has spent countless hours perfecting his craft and now works as a freelance engineer out of Boston, MA.