Amy Winehouse was a powerhouse who blended a variety of genres into one smooth, soulful sound. Before sadly succumbing to alcohol poisoning and dying in 2011, she became a British superstar and a recurring name in the UK charts. Her songs varied from upbeat, jazzy numbers to touching sou and funk melodies.
Many of Amy Winehouse's tracks revolved around ideas of love. I've collected some of her greatest love songs for this article!
1. Back To Black
Album: Back To Black
Released: 2006
Arguably one of her most popular songs overall, "Back To Black" is suggested to be a song about Amy Winehouse's breakup with then-boyfriend Blake Fielder-Civil. The couple remarried later in life, but the emotions in this song are raw and soulful; Amy's pain is apparent throughout.
The simple sway of the double bass and the percussions layered behind it allow Amy Winehouse's unique contralto voice to sing in this track truly.
2. I Love You More Than You'll Ever Know
Album: Live
Released: N/A
"I Love You More Than You'll Ever Know" is my favorite song from Any Winehouse. It's exposed, raw, and acts as a spotlight for the late artist's exceptional voice. Simply joined by bass, drums, the occasional piano chime, and a steady groove, it's a lounge-like jazzy hit with plenty of power behind its simplicity.
Songs like these make me sad to know we won't hear anything else from this incredible artist. Winehouse's talent was rather special, and it only takes a couple of songs to make people realize that.
3. Moody's Mood For Love / Teo Licks
Album: Frank
Released: 2003
What I think is magical about "Moody's Mood For Love" is that it feels like a jam session where all the musicians connect at the right time. It has a certain improvisational charm to it which feels natural and real, with Winehouse demonstrating some of the most impressive vocal offerings of her career.
If you're looking for something relaxing yet thoughtful, this is the track for you.
4. Tears Dry On Their Own
Album: Back To Black
Released: 2006
Amy Winehouse was incredible in her slower, more lounge-oriented songs, but she also shone in her upbeat offerings. "Tears Dry On Their Own" is one such track, with a fantastic groove permeating throughout the entirety of what is essentially a breakup song.
We hear Amy Winehouse exploring the end of a relationship with her legendary voice commanding the emotional flow of the track with charisma and light. I feel this is one of her most defining tracks which helped her gain mass attention.
5. Wake Up Alone
Album: Back To Black
Released: 2006
Returning to her signature slow sway, "Wake Up Alone" is an underrated song from Amy Winehouse that hits hard if you've been in the situation she's describing. Here, the slow, melancholic guitar licks envelop themselves around Winehouse singing of a night of passion that resulted in unreciprocated love.
I think this is one of Amy Winehouse's more vulnerable tracks, and the album on the whole shows a very raw side of the late artist.
6. Love Is A Losing Game
Album: Back To Black
Released: 2006
The majority of Amy Winehouse's songs relating to love are not the cheeriest. "Love Is A Losing Game" is a prime example of this, as it allows Winehouse to project her negative feelings towards love after a rough breakup. We allow ourselves to fall naive to love which, if we're not careful, can be our downfall.
I particularly enjoy the string sections of this track, filling up the spaces between Amy Winehouse's vocals and the percussions with unexpected warmth.
7. Stronger Than Me
Album: Frank
Released: 2003
I think "Stronger Than Me" is a great song about self-love. In this song, Amy Winehouse sings about being in a relationship with someone who seems to have become overdependent and less capable of standing on their own feet.
In acknowledging her strength, the track has a warmth and radiance to it which is suggested by Amy Winehouse's louder-than-normal vocals. A powerful saxophone solo wraps the track up to great effect.
8. Know You Now
Album: Frank 2003
Released:
Here we have one of Amy Winehouse's most soulful songs. Accompanied by a strong lounge vibe, plucky guitars, and punchy drum beats, it's a cacophony which allows Winehouse's vocals to take an occasional backseat.
The song talks about being unsure as to whether someone is putting on a front or fake ego to hide their sensitive side. The instrumentals and Amy's vocals are almost trying to coax the real person out; especially with her hypnotic repetitions of "I got to know you now, we may never meet again."
9. Our Day Will Come
Album: Lioness: Hidden Treasures
Released: 2011
"Our Day Will Come" is an ode to a love that hasn't quite come to fruition just yet. Its jumpy reggae-inspired beat and wind sections give it an innocent flair that complements Amy Winehouse's soulful vocals. Backing male singing also adds a level of depth to the track and adds to the fact that this track in particular should have received more praise by now.
If you're looking for a feel-good love song, this and the final track in the article will be your best bets.
10. To Know Him Is To Love Him
Album: Back To Black
Released: 2006
Last on our list is a simple, true love song that screams purity and affection. "To Know Him Is To Love Him" is a touching and raw cover of the 1958 classic by The Teddy Bears. The original waited 48 years to find a voice in Phil Spector, but Amy Winehouse's cover sounds like it was meant for her.
It's a simple cover, but I feel it perfectly demonstrates the magic of Amy Winehouse's voice. A guitar, and a golden voice. What more could you need to express love?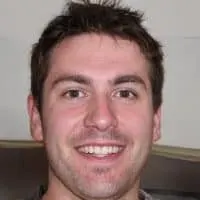 Alex is a man of many talents. He's been playing music since he was young, and has been the main content writer at Tone Start for the past few years. Alex loves to play around with different styles of music and enjoys listening to anything from country to classical.