The U.K. has produced some of the most iconic bands in the world, from the metal power of Iron Maiden to the eclectic electronic bops of Gorillaz. Alongside Oasis, another legendary band the UK has brought forward is the early noughties Sheffield-based group, Arctic Monkeys.
Their in-your-face, northern attitude made them a popular hit from the get-go, with their music still being played in clubs and bars the country over to this day.
Despite their occasionally abrasive attitude, the band is no strangers to heartfelt love songs. Here are 10 of their best love songs for your perusal!
1. Baby, I'm Yours
Album: Leave Before The Lights Come On
Released: 2006
Despite this being a cover of Barbara Lewis' classic doting track, Arctic Monkeys do a solid job in giving the song the justice it deserves. It was quite a surprise to me to hear them cover this song, but it has quickly become one of their most popular songs.
If you're looking for a no-nonsense love song that's bound to bring a smile, this is the one for you.
2. I Wanna Be Yours
Album: AM
Released: 2013
Similarly to "Baby I'm Yours", "I Wanna Be Yours" wastes no time in pouring vocalist Alex Turner's heart out toward his significant other.
This track is a dreamlike insight into what life could be like if he was loved by the one he wanted. It's a simple and true ode to love itself and all the bliss that comes with it.
3. Suck It And See
Album: Suck It And See
Released: 2011
So far on this list, we've had the adorable, stripped-down tunes of this iconic Sheffield outfit, but now we're about to take a slightly different turn.
"Suck It And See" was an ambitious change of pace for the outfit in 2011. Their sound feels more brushed around the edges and mainstream, but that doesn't take away from this song's enjoyability. It follows a man who has an almost unhealthy affection for another, to the point where it begins to hurt him.
4. The Bakery
Album: Fluorescent Adolescenct
Released: 2007
There's something so wistful and dreamy about "The Bakery". From its chord progressions to Alex Turner's persistent 'what if's', it creates a daydream-like atmosphere where hundreds of possibilities seem within arms reach.
This song sings of the band's relationship with fans, but I also apply it in a romantic setting. All those people who pass you by day to day could become the best person in your life without you even knowing.
5. Do I Wanna Know?
Album: AM
Released: 2013
It might be considered a sim to place one of Arctic Monkey's most popular songs halfway down this list. But nonetheless, "Do I Wanna Know?" deals with a topic known all too well by many of us: wondering if love is reciprocated or not.
The simple, broken-down, and minimal instrumentals of this track help push forward the idea that Alex Turner is swimming in his thoughts as he sings. It might not be the happiest love song, but it covers a topic that many people experience.
6. Arabella
Album: AM
Released: 2013
Some songs come along and blow us away at the first listen. For me, that was "Arabella". Alex Turner's lyrics rolling delicately along the song's infectious bassline before riffs that sound like a toned-down "War Pigs" (Black Sabbath) simply connects together so beautifully that it has to be one of the best songs of their discography.
This song's one huge ode to someone Alex Turner is madly in love with, and that's quite clear from the outset.
7. Mad Sounds
Album: AM
Released: 2013
Here we have a very different kind of love song to everything else on the list. While most will attribute love songs to significant others, lost loves, and everything else within those realms, Alex Turner instead turns to his love of music in "Mad Sounds".
On an album that's packed to the brim with themes of romantic love, it's a refreshing track that makes you stop and think about other aspects of life that bring you feelings of bliss and mimic 'love'.
8. She's Thunderstorms
Album: Suck It And See
Released: 2011
So far in this list, we've had songs about the uncertainty of relationships, and the unending love for another person. Here, we have a summer hit dedicated to the feelings that come with the start of a relationship from infatuation onwards.
The excitement, the wonder, and of course the new-found attraction all play a part in the powerful 'thunderstorm' that occurs when we find someone new. This track sums that feeling up very well.
9. Why'd You Only Call Me When You're High?
Album: AM
Released: 2013
Here we have one of the few 'problematic' love songs that Arctic Monkeys created. "Why'd You Only Call Me When You're High?" sings of what you'd expect from its song title: someone who is trying to connect to their partner, only for them to push them away and return to them intoxicated.
It creates tension and confusion, and very clearly damages both of them as no meaningful connection or healthy progression is in sight.
10. Despair In The Departure Lounge
Album: Who The Fuck Are Arctic Monkeys?
Released: 2006
Life on tour isn't all glitter, glamour, and gold. It comes with its problems and pains, and in "Despair In The Departure Lounge", Arctic Monkeys want to emphasize that fact.
This song is all about missing someone and wishing you were back with them. Whether it's reminiscing on an old relationship, simply missing someone you love, or hoping to see them again, this is a beautiful song to explore those feelings and receive some catharsis.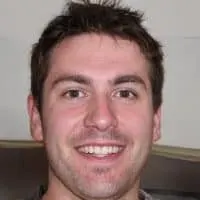 Alex is a man of many talents. He's been playing music since he was young, and has been the main content writer at Tone Start for the past few years. Alex loves to play around with different styles of music and enjoys listening to anything from country to classical.