Share on facebook
Share
Share on twitter
Tweet
Share on pinterest
Pin
Ariana Grande is a global pop superstar that has had an incredible music career since her humble beginnings as a Disney Star. A good love song can be so powerful and she has many amazing ones with different messages and sounds.
Here is my list of the best Ariana Grande love songs for you to enjoy!
1. Love Me Harder
"Love Me Harder" is a legendary song that features The Weeknd. It's less of a feature and more of a duet between these two voices. The way they sing together is incredible, making an amazing balance between their voices singing about loving.
It's a hit song undoubtedly, with the music video for Love Me Harder drawing close to 1 billion views on YouTube. It's almost a decade old yet the sound is so modern and relevant, forever a classic tune.
2. Into You
Dangerous Woman is an iconic Ariana Grande album, and "Into You" was born from this album. The song is about Grande's wish for her partner to show more affection in their relationship.
"A little less conversation and a little more touch my body" is such a famous line in the song.
The track's genre is a great blend of dance-pop, EDM and electro sounds. It makes it so catchy. The song has received critical acclaim for good reason.
3. Stuck with U (Feat. Justin Beiber)
This pop song by Ariana Grande and Justin Bieber is so addicting. It's a masterpiece that makes me feel less lonely. The music video has many people in it too, making it feel like such a warm-fuzzy type of song.
It's a bit of a love song but with the feeling of being together with others so it's not just a complete romantic song. It's the perfect quarantine song too, a very Covid-times type of song.
Not to mention, the song raised over $3 million for First Responder's Children's Foundation – a truly incredible masterpiece of appreciation of the ones you're locked down with, your loved ones whether romantic or family. This song is generous, and I love it.
4. thank u, next
"thank u, next" is seriously iconic in so many ways. This love song is about moving on from your breakup which has been done many times before but the unique part of this song is how she references her real exes by name.
The beat is amazing, and the song is catchy. It's not just a song about shitting on your ex but appreciating what they've given you and being better off afterward, taking your learnings, and being better.
This kind of message is more unique in the industry. Not to mention the music video is an iconic reference to the 2000s movie Mean Girls. Overall, such a fun song and message.
Love it.
5. Let Me Love You (Feat. Lil Wayne)
"Let Me Love You" is a bop from her iconic Dangerous Woman era. It's seriously seductive and sensual. The way she sings that line gives me major goosebumps.
Not to mention, Lil Wayne's verse also goes off. Ariana's hair in the music video is also great because it's a rare sight to see her with curly hair.
This song is a little repetitive in the lines but it's wonderful and super sexy.
6. 34+35
This song has come out of Ariana's sexual era from her album Positions. This song is immensely popular and is a classic pop song. Its lyrics are basic and straightforward.
The beat is a bop, but she doesn't withhold any sexual innuendos at all in this song. A little cringy in the lyrics but her voice carries this song every time. It's a pretty good karaoke song, but the lyrics are extremely dirty.
The literal title of this song adds up to "69" which is a popular reference to a sex position. There is just no holding back in this song. It makes it iconic in its own right.
7. My Everything
"My Everything" is a lovely song that shows off Ariana's angelic voice. Released in 2014, it's an oldie.
Really soulful R&B and pop sounds. Another sophomore album, Ariana was truly innocent back then and has a really soft sound which I love.
I think it's just a wonderful song addressed to a lover who you cherish the most.
8. The Way (Feat. Mac Miller)
This Ariana Grande song features her ex, Mac Miller, who has sadly since passed. He lives on in this great hip-hop pop song.
It's a comfort song and is so bright and happy – which has since turned into a bittersweet song since Mac Miller's passing.
The joyous vibes in the music video make this song such a wonderfully sweet song, you can feel the happy bright energy from Ariana from this time in her life. This song really feels nostalgic, another iconic song from back in 2013.
9. Be My Baby
"Be My Baby" is an R&B song from way back in the day, from her sophomore album. It's a bit of an underrated gem in my opinion.
Her voice back then was still outstanding and the beat was incredible.
I think it's an oldie but a goodie, maybe I'm just sentimental but I think it's a lovely classic love song. Very catchy.
10. Just a Little Bit Of Your Heart
Every song in her album My Everything gives me slow, soulful, and heartfelt feelings. This song was written by Harry Styles.
The lyrics are wonderful and feel so bravely honest which makes this song so powerful.
Ariana wraps up the melody with her soft angelic voice. Another classic that got me into Ariana Grande's music.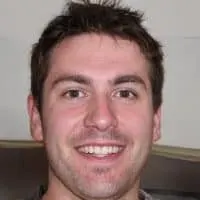 Alex is a man of many talents. He's been playing music since he was young, and has been the main content writer at Tone Start for the past few years. Alex loves to play around with different styles of music and enjoys listening to anything from country to classical.