Share on facebook
Share
Share on twitter
Tweet
Share on pinterest
Pin
From his blend of Latin and pop influences, Bad Bunny is an artist that has made a global name for himself. It seems that every record he drops or features on tends to reach substantial numbers while adding to his growing fanbase.
Modern Latin music has been a growing genre for quite some time, but only in recent years has it truly taken off globally.
The artist is known for a wide range of records, but this article will specifically focus on the 10 best Bad Bunny love songs he's released.
1. Moscow Mule
This record boasts an enticing melody that leaves you waiting for the percussion to hit. The artist's vocals are soft yet display an impressive amount of range that makes you want to stick around to the end.
Once the percussion comes in, it induces a danceable pace, which is quite common with most Latin music. The melody is my favorite part, as it's faint but drives a melancholic and dreamy dynamic.
2. TE DESEO LO MEJOR
After a few listens, I'm confident this is one of the best Bad Bunny love songs, as its tempo and dynamic are a nice change of pace for his discography. The record features a relaxing guitar melody along with a wide range of percussion styles to keep listeners locked in.
Bad Bunny's vocal talents are undeniable, and the production quality of this record has made it a personal favorite of mine. Many people try to put Latin artists into a certain image, but Bad Bunny has done a great job at showing what he's capable of on this record.
3. Un Verano Sin Ti
"Un Verano Sin Ti" takes a different approach than most of his music as it doesn't feature any percussion and takes an ethereal route dynamically. It features inspiring, warm synth chords for the main melody, and his voice truly carries all the emotion the song needs.
It's an excellent record to get lost in with your thoughts, and the faint reverb on his voice is a perfect match for the instrumental. Among all the fun records the artist creates, this one focuses more on the storytelling, which many fans were receptive to.
4. TRELLAS
I believe this is one of the artist's most timeless records, boasting a calming acoustic melody and lyrics that sound like they're being sung from mountain tops. The song can be found on his album EL ÚLTIMO TOUR DEL MUNDO, which has been on repeat for many fans to this day.
Earlier in the artist's career, many people tried to write the artist off, but with every record, he proves the world otherwise, showing that he has more musical range than many expected. He's capable of connecting with different demographics of listeners, even if there's a language barrier for some.
5. Ojitos Lindos
Starting off with a catchy brass melody and soft synth chords, you're greeted by supporting vocals from Bomba Estéreo. The vocals between the two artists support each other in the best ways, and the record also drives a danceable yet almost down-tempo Latin beat.
I feel this is another one of the best Bad Bunny love songs, as the hook is addicting, and the paired vocals complement each other dynamically. The record gives listeners breaks here and there to enjoy the instrumental before diving back into the rocking tempo.
6. BYE ME FUI
Offering a somber tone with a sentimental message, the record has grabbed the hearts of listeners all over the world. It does come with percussion to carry the song, but it isn't overbearing by any means.
Even with its danceable qualities, it's still a record that's easy to relax to and think to yourself. Regardless of your culture, the message in this record can be appreciated by anyone, as many of us have first-hand experience with the story.
7. Agosto
The melodies in this record are pretty faint, but it delivers an upbeat tempo that'll make you want to get on your feet. It gives plenty of room for the artist's vocals to shine, and the percussion is bound to get you moving at one point or another.
"Agosto" is only a little over two minutes long, but it instantly makes an impression with nostalgic melodies and a catchy percussion layout. Even with its looping qualities, it's a song that sounds great on repeat for many fans and lovers of the genre.
8. De Museo
Boasting a long intro that builds plenty of suspense, it has an excellent break about halfway through that transitions the song's tone entirely. The beginning of the record has a more sentimental dynamic, and it quickly switches to a sound influenced by rap and trap music.
Even the melodies go through a drastic shift from melancholic to sharp synth plucks that complement the beat change. "De Museo" is a diverse record that does well at giving listeners a taste of two different genres in one.
9. Volví
Due to the record's dynamics, I think this can be considered to be one of the best Bad Bunny love songs. His voice never fails to hit each note with perfection, but I feel the instrumental is the true star of "Volví" in many ways.
I noticed that many other listeners, including myself, latched on to the catchy instrumental, and the vocals seem to simply be a cherry on top of the production. It's a record that's perfect to get people moving and in a good mood.
10. Yonaguni
Bad Bunny's discography takes a lot of influence from Latin and Reggaeton music, and he does a great job of incorporating modern pop elements. All of these characteristics of his music make many of his records radio-worthy, and "Yonaguni" is one of my personal favorites.
The message is undeniably relatable for those who have ever been in love before, and it's a great example of how a language barrier doesn't get in the way of raw emotion. As usual with many records, the hook is easily one of the catchiest parts of the record.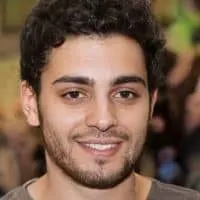 Justin is an audio engineer with years of experience in the field. He has been creating and playing music his entire life, but he really found his passion for engineering when he was introduced to Logic Pro at age 10. Justin has spent countless hours perfecting his craft and now works as a freelance engineer out of Boston, MA.