Share on facebook
Share
Share on twitter
Tweet
Share on pinterest
Pin
Hip-hop and rap music has come a long way since it first came about in the '80s and '90s. It started off as something very chilled, funky, and based on disco music, but listen to rap music these days and you'll notice it is a hell of a lot heavier!
One of the main reasons for this is our musical obsession with bass in the '20s. When most people listen to a rap song, they expect to hear a booming 808 or at least a heavy bassline.
Some people think this is a bad thing, but I couldn't disagree more. I am a huge fan of bass rap music, so I've decided to compile a list of some of the best bass rap songs in the last decade or so.
Here is my list of the best bass rap songs for you to enjoy!
1. I Am A God by Kanye West
When I started to write this list of the best bass rap songs, I simply knew that I had to include something from Yeezus, Kanye West's masterpiece album from 2013. Sometimes it baffled me that anyone could disagree that this is Kanye's best album, it's next level!
Out of all the songs, I feel like "I Am A God" represents the album's vibe most perfectly. I love the bit-crushed bassline, the stabby synths, and Kanye's insane energy running through the song like a whirlwind.
Think what you want about Kanye, I think he is an absolute musical genius.
The last ten years have been absolutely crazy for bass rap music, particularly due to the raging popularity of platforms such as Soundcloud. It's provided a means for bass rappers to release their music without pesky record labels getting involved, and it's given birth to legends such as XXXTENTACION.
One of my absolute favorites from this dude's sadly short-lived career was "Look At Me". It's got some truly angry energy that perfectly represents the demons that haunted this musician, but I don't think about this too much. I just crank the bass up and drown it out!
3. Super Trapper by Future
Out of all the bass rap music from the past 10 years, Future has in my opinion the best production, by a landslide. Seriously, listen to some of his songs such as "Super Trapper" and you will see what I mean, the percussion is damn incredible.
Some people think that the key to bass rap is overpowering bass, but this is evidence that that is not the case. For bass to stand out, you need snappy snares, crisp hi-hats, and plenty of trebles to balance everything out.
This dude really knows what he's doing.
4. Neon Guts by Lil Uzi Vert (Feat. Pharrell Williams)
How do you like to listen to the best bass rap songs? Perhaps you like cranking up the hi-fi in your living room or blasting a portable Bluetooth speaker at the park with your friends.
For me, there is no better way to listen to banging bass rap songs than through my subwoofers in my car. It just hits differently when you blast songs like "Neon Guts" by Lil Uzi Vert and Pharrell Williams on a sunny day.
Bring on the summer!
What could possibly be better than having a big, bassy trap beat blasting out of a sound system? How about having the legends Big Sean and Travis Scott rapping on the same beat together over all that bass!
Yup, that's what I thought – "Go Legend" does exactly that, and it truly stands out as one of the bangers of the decade. Collaborations like this only come around once in a while, it's truly something to be treasured.
6. Perplexing Pegasus by Rae Sremmurd
Where the heck did Rae Sremmurd go!? This dude had some of the absolute best bass rap songs towards the start of the '10s, and I feel like he has just disappeared off the radar! What's that all about?
I'm sure he'll be back before I know it, but for now, I love listening to some of his later tunes like "Perplexing Pegasus" to keep my bass fix in check. There's something about Sremmurd's vocals that really compliment the bass, I love it.
7. Gucci Gang by Lil Pump
I love all of the songs on this list, but none of them represent the genre of bass rap quite like "Gucci Gang" by Lil Pump.
I know a ton of people who would claim that this song is trash – that the lyrics are nonsensical and repetitive, vulgar and misogynistic. Do you know what, I honestly couldn't care about all of that – the bass on this song hits so hard that I can barely even interpret the lyrics, and that's the way I like it.
If you like the beat but don't like the lyrics – take my advice. Turn the bass up!
8. Gyalchester by Drake
Bass rap isn't exactly the first thing that pops into my brain when I think about Drake. To be honest, I'm not the biggest fan of this rapper either, but like all great rappers, he is still famous for a reason.
One of several reasons is songs such as "Gyalchester", it's a universally enjoyable bass rap song in my opinion that shows a much more neutral and accessible side to Drake. He throws away the whiny ballads and the boring beats for something much better, and I have to respect that.
9. Fingers Blue by Smokepurpp (Feat. Travis Scott)
The penultimate song on this list of the best bass rap songs features Travis Scott again – "Fingers Blue" by Smokepurpp. This dude always seems to be around when the bass is cranked up.
The bass on this track is actually ridiculous. I'm listening to it as I write this on laptop speakers, and it has completely blown me away how heavy it is despite how small they are.
I'm going to pause it before it breaks them, to be honest, and then I'll do the beat justice through my car's subwoofer later!
10. Feel Me by Tyga (Feat. Kanye West)
Did you really think that I was going to end this list of the best bass rap songs without mentioning Kanye West again? No chance – I have so much love for this rapper, and one song from Yeezus wasn't enough.
This time I've decided to choose something a bit later, "Feel Me" by Tyga and Kanye. The beat is sounding royal, Tyga and Kayne's vocals interact with each other beautifully, and you already know that the bass is cranked up to 11!
Well, that sadly brings me to the end of the list. It's been a pleasure getting my bass on with you, and I hope that I mentioned some of your favorite bass rap songs.
Now, what are you waiting for?
Get that subwoofer installed into your car and give this playlist a proper listen!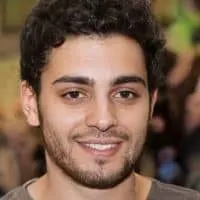 Justin is an audio engineer with years of experience in the field. He has been creating and playing music his entire life, but he really found his passion for engineering when he was introduced to Logic Pro at age 10. Justin has spent countless hours perfecting his craft and now works as a freelance engineer out of Boston, MA.