Share on facebook
Share
Share on twitter
Tweet
Share on pinterest
Pin
Although most people focus on the music itself, listeners rarely analyze how BPM affects their reaction to a song. Whether it's slow, mid-range, or considered upbeat, the tempo is a driving factor in music.
How people connect to a song has a lot to do with its overall pace and can also aid the tone of the lyrics and instrumentation.
So without further ado, here is my list of the 10 best 128 BPM songs that anyone can enjoy!
1. I Gotta Feeling – The Black Eyed Peas
Their unique flair is undeniable, and The Black Eyed Peas were on a roll in the late 2000s. With plenty of feel-good music and danceable tracks, "I Gotta Feeling" was on repeat for many listeners during that era.
It's a record that was shared between friends, played at parties, and remixed to no end. The lyrics may be simple, but the uplifting dynamic qualities are what made people latch on and put the record on repeat over and over again.
2. Moves Like Jagger – Maroon 5
It's evident that the instrumentation on this record is part of what makes it such a hit, but the lyrics and cadences used it what made it stick with people. I say this with confidence; this is one of the best 128 BPM songs on this list to me, as it held relevance for years after its release.
Not only would people sing alone, but its infectious beat would get listeners moving with minimal effort. Maroon 5 is known for numerous hits, but this record stood out to a wide demographic of music lovers worldwide.
3. Club Can't Handle Me – Flo Rida (Feat. David Guetta)
Flo Rida may not have been known for his writing prowess, but his ability to make a catchy summer hit never failed. This record is probably nostalgic for many people nowadays, and the supporting production from David Guetta was bound to generate a banger.
Its tempo is perfect for parties, clubs, and festivals as it puts people in a good mood without requiring too much focus to follow along. Even with its driving energy, it's simple enough that people can relax and let go of their worries for the moment.
4. On the Floor – Jennifer Lopez (Feat. Pitbull)
With a heavy synth influence on the record, it also boasts heavy kicks and repetitive lyrics that are easy to get in sync with. It also features supporting vocals from Pitbull, who is a hit-maker all on his own.
The most attractive aspect of this record is Jennfier's catchy lyrics and the relentless beat that never seems to stop. Many people resonate with this kind of music because it brings feelings of euphoria and a care-free mentality.
5. Party Rock Anthem – LMFAO
This record was popular for many different reasons, as LMFAO was known for their eccentric style and unique dances that took hold of people all over the world. Delivering a synth-heavy melody and thumping kicks, the lyrics were equally as catchy, and the funky tone of the song quickly stuck in people's heads.
As the name suggests, it's an excellent party record and is still appreciated for its influence, even today. The beat drop and introduction of the main melody is the highlight of the record, and I can confidently say that's why it's one of the best 128 BPM songs ever.
6. Push It – Salt-N-Pepa
It may be from another era, but "Push It" is bound to get people moving no matter what generation they're from. Moreover, the record's hook is easily recognizable as it has been used in countless forms of media.
The track is pretty simple across the board, but sometimes all you need is driving percussion and a catchy top melody, and listeners will instantly latch on. It's pretty easy to catch people's attention with music; all you need is an infectious loop, and most people will want to get up and dance.
7. Get the Party Started – P!nk
P!nk's capabilities with music are pretty vast, and she's known for all kinds of classic hits over the years. "Get the Party Started" is definitely one of her most notable, as many fans consider her lyrics and the instrumental to be an iconic part of pop music.
Nowadays, this song would catch the attention of most at any party as it's pretty nostalgic at this point. The percussion is light, but the groove really comes from the funky melodies and grooving bass line.
8. It's Tricky – Run DMC
Run DMC produced all kinds of classics throughout their career, some more catchy than others, but "It's Tricky" is undeniably one of their best. I feel this is one of the best 128 BPM songs on this list, as we simply don't get music like this anymore.
The beat carries the danceable tone, but the lyrics are what most people get attached to. It's fun to sing along to, and many dance styles can be applied to the tempo, which made it a great choice at parties, clubs, and weddings for years.
9. I Kissed a Girl – Katy Perry
Katy Perry released hit after hit for years, and any time she dropped a new record, most people would automatically assume it'd be on the radio for the next six months due to its popularity. She has a pretty lengthy discography, and "I Kissed a Girl" is easily one of her most memorable records.
It has all of the danceable pop elements that people love, but the melodies and her vocal range is what brings the energy to the track. You can't mention this song without giving the hook its flower, as that's what had everyone moving and singing in unison every time.
10. Uprising – Muse
Right from the start, "Uprising" brings a cinematic melody progression and a distorted bassline that you simply can't ignore. The rolling percussion and reverberated claps add to the dynamics, and the sinister vocals made this record a fan favorite for years after its release.
They definitely chose the right tempo for this record, and many listeners now consider it to be a classic due to its memorable qualities. It also brings a great blend of organic and synthetic instrumentation, which is perfect for live shows.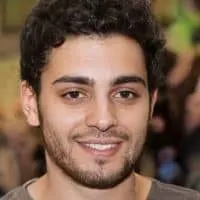 Justin is an audio engineer with years of experience in the field. He has been creating and playing music his entire life, but he really found his passion for engineering when he was introduced to Logic Pro at age 10. Justin has spent countless hours perfecting his craft and now works as a freelance engineer out of Boston, MA.