In this article, we will be checking out some of the best 2000 Watt RMS (root mean square) amps around right now for you to check out.
Some of you may be wondering "why on earth would you need a 2000 watt amp?"
The thing is, subwoofers can only go so loud without the added help of an amplifier. So if you really want to push your subwoofer to the next level then you will definitely need to give it a boost in power.
One of the biggest things you should be concerned about when purchasing a 2000 watt RMS amp is whether or not it is suitable for your current equipment. No one wants to buy an expensive amp just to have it not work properly with your gear.
This can happen due to things such as your amp not being able to provide enough power to your subwoofer or speakers.
The first thing you will want to check out when buying a 2000 watt amplifier is the number of channels the amp has. If you plan on powering just a single piece of equipment (such as a subwoofer) then you will want to pick up a single-channel amp.
If you're looking to power a set of equipment (such as speakers) then you will want to check out some of the Class-A/B multi-channel amps that are around right now.
Regardless though, there are plenty of 2000 watt RMS amps around for both of these classes. Choosing the right amp will get you closer to that perfect sound setup you have always dreamed of for your car (so you can impress all of your friends with it!).
So with that being said, we are very happy to present our recommendations for the best 2000 watt RMS amps on the market right now!
BEST 2000 WATT RMS AMPS COMPARISON CHART
Invalid table id.
4 BEST 2000 WATT RMS AMPS
1. SKAR AUDIO RP-2000.1D MONOBLOCK AMPLIFIER
No products found.
Sitting at the top of our list today is the Skar Audio RP-2000.1D, which is a 2000 watt monoblock car amplifier.
If you are familiar with car amps then this should come as no surprise to you.
Not only is the RP-2000.1D one of the most popular amplifiers that has been released by Skar Audio, but it is also one of the best-selling 2000 watt amplifiers on Amazon.
This amp has been designed with three important things in mind: performance, efficiency, and of course, power!
Let me start off by mentioning that the RP-2000.1D is able to put out over 2800 watts of power. This is sure to impress many as the amp is only 17.75 (L) x 6.25 (W) x 2.25 (H) inches in size, which is sure to fit easily inside any car interior.
In addition to this, the amp isn't really that heavy either. I don't have an exact measurement for it at this point in time, but it is definitely manageable that's for sure.
I am a big fan of the minimalistic appearance of the RP-2000.1D. It has a nice, slick, full-black design that looks sturdy and feels like it is built to last for years to come. I am unable to comment on whether this is exactly true or not, so I would love to hear if any readers have had experience with the longevity of this amp!
If you are looking for a high-quality 2000 watt amp that is priced incredibly well, then look no further than the Skar Audio RP-2000.1D. You really can't go wrong with a product that is as well-received and liked as this one.
This is definitely an amp that is hard to beat in terms of overall performance. The only downside is that it doesn't come with any stickers!
​2. SUNDOWN AUDIO SCV-2000D
Coming in at a close second on our list today is none other than the Sundown Audio SCV-2000D.
The SAZ line coming out of Sundown Audio has now been replaced by the new-and-improved SCV line. For those of you who are unfamiliar with Sundown Audio, the SCV line was their main line of amps that were produced between 2006 and 2014.
With 8 years of experience behind their back, it comes as no surprise that they have been able to produce an amazing amp with the SCV-2000D.
The SCV-2000D has been optimized for 12V electrical systems, which has allowed Sundown Audio to give you more 'power per dollar,' along with a smaller footprint per wattage level. The size of the unit is 8.25 x 2.32 x 16.53 inches, which is similar in size to the previous amp that we have just listed.
As with the Skar Audio RP-2000.1D, I am very much a big fan of the appearance of the SCV-2000Ds. The amplifier features a sleek and sophisticated look that is sure to turn the heads of anyone in close proximity to the product.
Not only has the SCV-2000D met the expectations I had for it, but it has also completely exceeded them.
The only downside to this amplifier is that it is rather expensive, and I understand that most of you would not be willing to fork out that much money for a brand-new amp (I know I wouldn't!).
In saying that though, as with most products you buy you get what you pay for and the SCV-2000D is no exception to this rule. If you are looking for an incredibly powerful amp that is sure to meet your high expectations, you then look no further than this bad boy.
3. BOSS AUDIO AR2000M
BOSS Audio Systems AR2000M Monoblock Car Amplifier - 2000 Watts, 2-4 Ohm Stable, Class A-B, Mosfet Power Supply, Gray
Power - 2000 watts Max X 1 @2-ohms, 1000 watts Max X 1 @4-ohms
Class A/B topology - Class 'A' amplifiers have enormous amount of current flowing through its output transistors with no audio signal. Class 'B' amplifiers have no current flowing through its outputs with no audio signal
Low/high level inputs - a low level (RCA) input is measured in voltages. A high level (+/- wire) input is measured in wattages. Both essentially carry signal from your receiver to your amplifier to your speakers
Variable low-pass Crossover - subwoofers reproduce sound based on a number of different low-range frequencies. You can set exact sound specifications for the bass frequency reproduction
Variable bass Boost - bass Boost allows you to adjust the low bass within the boost Range to just the way you like it
​BOSS Audio Systems are known for manufacturing a wide variety of different audio equipment, which includes products such as subwoofers, speakers, tweeters, and of course, amplifiers.
The BOSS Audio AR2000M is a 2000 watt monoblock amplifier that comes in at only 13.13 (L) x 6.5 (W) x 2.65 inches (H). The amp comes packed with a remote control for your subwoofer, which is a nice little extra.
There are several things I would like to mention about this particular amp and why it made it on to our list. First and foremost, the AR2000M currently has over 1000 customer reviews on Amazon and is one of the best-selling 2000 watt amps on there.
I should mention that some of the feedback left by customers has been pretty mixed. While there were many customers who were happy with their purchase of the AR2000M, there were also a number of people who weren't.
Several customers commented on overheating issues associated with the AR2000M. I can't say I am surprised to hear this as the amp is catered towards customers who are on a budget. It should be able to do its job, but it may not be able to keep up with some of the bigger players that have been mentioned on our list.
Overall, if you are looking for a 2000 watt amp that is very inexpensive and easy on your wallet, then the AR2000M would be the perfect amp for you to pick up. Just be careful as this amp may not be as reliable as some of the more expensive amps.
In saying that though, the amp comes with a 6-year platinum online dealer warranty if you make the purchase through Amazon.
​4. HIFONICS ZRX2016.4
Sitting at the bottom of our list today is the Hifonics ZRX2016.4. This amp is another product that is budget-friendly for those of you who are looking to spend a bit less.
The first thing I should mention about this amp is that it has a multi-channel design, which means that it will be able to power all of your speakers incredibly easily. This amp is very powerful despite being cheaper than some of the other amps featured on our list today.
One of the cool things about the ZRX2016.4 is that it features a reset code that is implemented as a countermeasure to unwanted theft. You will be required to input the reset code when the amplifier is disconnected from a power source.
Several customers online have commented on the amp overheating, so be sure to note this if you are considering buying this product.
If you are looking for an amp that gives you some serious power at a low cost, then you should definitely check out the Hifonics ZRX2016.4. The only downside is that you will wish that you had checked it out sooner!
CONCLUSION
Well, there you have it guys!
That was our list of the best 2000 watt RMS amplifiers around right now for you to go ahead and check out in your own time.
Just make sure you purchase an amp that is actually going to fit inside your vehicle. We have included the dimensions for most of the products listed today, but you should still make sure you have enough room. The last thing you will want is to find out that your newly bought amp won't even fit inside your car.
If you find out that you lack the room to fit an amp in then you may want to get a mechanic to modify the interior of your car to make sufficient room for it. This should obviously be left as a last resort though.
The last thing I want to mention is that when you are pairing your amp to your audio equipment you should make sure you check out the impedance, which is measured in ohms. This number will tell you how much power the amp can produce in regards to the resistance from your equipment.
Generally speaking, you are going to have to spend more money to get a better amp that is less prone to overheating. We have included a few budget-friendly amps in our list, but this is something that you should consider when shopping around.
Overall, we hope this article was able to help you decide on the perfect 2000 watt amp for your needs. We would love to hear what you think of our recommendations!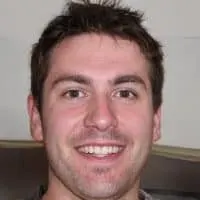 Alex is a man of many talents. He's been playing music since he was young, and has been the main content writer at Tone Start for the past few years. Alex loves to play around with different styles of music and enjoys listening to anything from country to classical.