The perfect recipe for a fun night of karaoke usually entails a blend of current and nostalgic songs that most people know about. The 2000s were full of hit records across a wide range of genres, many of which are still relevant today.
From pop, rap, R&B, and many other genres, the 2000s delivered a lot of records that many music lovers would consider classic and timeless.
So without further ado, here is my list of the best 2000s karaoke songs of all time!
1. Sk7er Boi – Avril Lavigne
With heavy electric guitar melodies, the song offers a driving force and pop-punk vibe that many people latched onto. The hook stuck with people after just a single listen, and I'd say the record is definitely a staple hit from the 2000s.
Avril Lavigne is widely loved by many people due to the iconic records she released, and her voice embodies a tone that people associate with that era in music. It's a classic from her discography that'll always be loved and a great choice for any karaoke night.
2. Umbrella – Rihanna (Feat. Jay-Z)
Rihanna's career has expanded quite a lot since the release of this song, but some of her earliest music is still a favorite for many listeners. It also features supporting vocals from Jay-Z, and the song does a great job of building up the energy and dynamics.
"Umbrella" has a nostalgic tone to it, and each verse is just as memorable as the hook that people know and love. You don't need to be a Rihanna fan to recognize this record, as it was a consistent radio hit in its prime.
3. I Want It That Way – Backstreet Boys
I feel this record is one of the best 2000s karaoke songs you could possibly choose, as you simply can't go wrong with a Backstreet Boys record. The group gave fans many different hits, but "I Want It That Way" stands at the top for many people who grew up around their music.
The song has an infectious hook, and the dynamics will do an excellent job of lifting your mood. Most people that grew up in the 2000s could sing along to this record, and it always has a way of bringing listeners together when it comes on.
4. It Wasn't Me – Shaggy (Feat. Ricardo Ducent)
The instrumentation of this record immediately reels you in, and the lyrics are something that easily reels you in. With floating vocals that move across the instrumental effortlessly, "It Wasn't Me" is a laid-back record that has excellent replay quality.
With a moderate tempo, this record isn't too difficult to follow, making it a great choice for a karaoke playlist. The song features a blend of styles on top of boom-bap percussion, and the record will get people moving but isn't jarring by any means.
5. Breaking Free – High School Musical
High School Musical was extremely popular during its era, and nearly every song that came from it stuck with viewers. Regardless of the theme of the films, the production quality of "Breaking Free" resonated with many young people in the 2000s.
So much that it stuck with that generation, and many of them would be more than happy to follow along and sing along to this record. It's a song that carries an inspirational tone that can be overwhelming and comes with a perfectly layered mix.
6. My Humps – Black Eyed Peas
Highly respected for their catchy and unique style of music, "My Humps" is a 2000s classic that'll never age. I feel this is easily one of the best 2000s karaoke songs you could choose, and there's sure to be someone who could follow every word.
With an upbeat instrumental, it has the right energy to get a crowd moving. Above all, the lyrics stand out the most, and they're fairly simple, making them a viable choice for any karaoke session.
7. Toxic – Britney Spears
Britney Spears may have gone through her fair share of ups and downs, but her music is something that's respected by many people all over the world. "Toxic" is one of her most memorable hits, and it delivers a catchy bass line, upbeat tempo, and vocals that are unforgettable.
Of course, the hook is the biggest selling point of the song, and anyone who grew up in the 2000s would be able to sing every word. The instrumentation features energetic acoustic and synth melodies that complement her vocals at every turn.
8. Hey Ya! – Outkast
There's no argument about Outkast's influence on music lovers, and their discography will surely outlast the members themselves. Many of their fans feel that "Hey Ya!" is one of their best records, and it definitely has many memorable qualities.
As soon as the track starts, it can be immediately recognized within seconds, and it carries a dynamic that's bound to put you in a good mood. With a stellar production quality, the lyrics and melodies are the most memorable part of the record.
9. Promiscuous – Nelly Furtado (Feat. Timbaland)
With a blend of sultry lyrics, hard-hitting percussion, and catchy melodies, "Promiscuous" is a timeless record from Nelly's discography. There's plenty to love about the track, but most fans can't wait for the hook to come in as it takes the song to new heights.
Each layer of the production sounds excellent, but the big synths across the hook do wonders for the dynamics and energy of the record. In between, you get a catchy flow with each verse that makes the song one of the best 2000s karaoke songs from my perspective.
10. Smack That – Akon (Feat. Eminem)
You can talk about 2000s hits without bringing Akon into the conversation. He knows exactly how to make a hit that people will never forget, and "Smack That" perfectly embodies those talents.
Eminem brings another level of talent with his verse, which only complements the energy this song brings and shows the artistic direction that Akon is capable of. Aside from the lyrics and flow, the instrumental is a banger, to say the least, and its ominous and dark energy will get people moving instantly.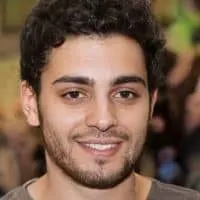 Justin is an audio engineer with years of experience in the field. He has been creating and playing music his entire life, but he really found his passion for engineering when he was introduced to Logic Pro at age 10. Justin has spent countless hours perfecting his craft and now works as a freelance engineer out of Boston, MA.