Share on facebook
Share
Share on twitter
Tweet
Share on pinterest
Pin
Born Shéyaa Bin Abraham-Joseph, 21 Savage is an incredible rapper and producer who gained attention with his 2015 mixtape The Slaughter Tape. The following year brought his even more successful EP Savage Mode.
His first official studio album Issa Album soon followed debuting at #2 on the Billboard chart. With big-name collaborations, more than a dozen award nominations, and a Grammy win, he's no stranger to a hit.
Without further ado, here is my list of the best 21 Savage songs!
1. Bank Account
By far Savage's most-streamed song on Spotify, "Bank Account" from his studio debut Issa Album is definitively a crowd favorite and one of the best 21 Savage songs. It's the only self-produced track on the album but what it lacks in a complex musicality, it makes up for with delivery.
Just reading the lyrics without hearing the song itself would lead the listener to believe it's just another rapper boasting about his wealth. The almost deadpan delivery over a driving beat gives a very different impression.
Add in a classic guitar riff, the snares, and the punching bass and it's easy to see why this track has become his most popular song.
2. a lot (Feat. J. Cole)
21 Savage starts off the album I Am > I Was with this track certainly sets the tone for the remainder of the record. It's quite the journey of self-discovery. The beat on this track can best be described as trippy and funky.
Add the simple yet poignant lyrics and flawless feature by J. Cole, it's no wonder this was an instant hit. In one track he highlights the dark times and struggles faced by the artist and the progress he's made. Its ability to be sincere while still being able to flow over a great beat is what really sells this one.
3. No Heart
"No Heart" was certified platinum by the RIAA. From the EP Savage Mode, 21 Savage initially did not want to release the track. He credits producer Metro Boomin for eventually making the track work. The album itself would go on to be certified gold, with Savage stating they had worked on it so long there could be at least 4 different versions.
21 goes hard on this song with the beat to match. It has a cold, dark, and hard, almost drill beat which starts off with a faster flow and smoothly switches pace. The beat is insanely good but the rapping on top of it is brilliant too.
4. X (Feat. Future)
Another certified platinum release from Savage Mode. Many agree "X" is a good starting point for anyone wanting to learn about 21 Savage. A dope beat, catchy lyrics, and feature by Future certainly earned it this spot.
Not to mention Fact declared it as one of the 20 best rap and R&B tracks of 2016 and I would have to agree. There's not much to this song, it's a whole lot of flexing but Future and Savage link up so well that it deserves to be in this list of best 21 Savage songs.
5. Runnin
"Runnin" is the debut release from 2020's Savage Mode II and he comes out swinging. The beat flows well while being almost haunting. The sampling of Diana Ross's "I Thought It Took a Little Time" adds that little extra finesse to the lethal lyrics.
He goes back to roots and the subject matter that put him at the forefront with this album and this track in particular sets that tone. As with the rest of the album, the song ends with a narration by Morgan Freeman asking "Are things better or worse the second time around? Can we really do anything more than once?"
6. Immortal
It's pretty rare that a standalone single makes an artist's top 10 list but "Immortal" does just that. While some fans argue it's not lyrically anything special or different, everyone seems to agree that the clean instrumentals and impeccable flow are what make this song stand out, and let's not forget that bass. The song also appeared on the trailer for Mortal Kombat 11.
One of his rather underrated songs, I think this deserves to be more in the spotlight. While the lyrics don't really shine, the beat is what stands out in this song as well. An absolute banger as the title track of the album.
7. Rich Nigga Shit (Feat. Young Thug)
Another single from Savage Mode II "Rich Nigga Shit" delivers a bit of a different sound. Is that a fiddle you hear? Why yes, yes that is. Snappy synth and a simple yet dynamic baseline round out the sound on this track. The lyrics are less serious or dark and the feature from Young Thug is of course great.
This one almost listens like a live band and deserves mention for how unique it is. 21 Savage always brings something new to the table with every song. His lyricism stands out more in this song as compared to others as he sprinkles a lot of similes and metaphors here.
8. ball w/o you
Although "Ball w/o You" has a livelier beat, the track is actually quite contemplative. The release from I Am > I Was steps away from the harsher or what some would consider violent aspects of the rapper's life and reflects on a lost relationship.
21 Savage focuses on betrayal, love, and loyalty. He considers his own capacity for love and whether or not any of it matters. Although fans speculated that the song was written about Amber Rose, 21 Savage denies it stating the song is about relationships in general and that he and Rose are and have always been on good terms.
9. Glock In My Lap
"Glock In My Lap" comes to us yet again from Savage Mode II. To say the project was met with rave reviews is an understatement. The best way to describe the beat on this track would be sinister, and the layering of the orchestral pieces adds to the vibe.
Let's not forget the deadly lyrics or the music video. A chainsaw-wielding maniac who is no match for the rappers? Perfection. There is no doubt this is one of the top 21 Savage songs he's ever made.
10. Numb
Rounding out the bottom of the list we have "Numb" from Issa Album. It's pretty simple instrumentally but fans seem to gravitate towards it. As fans, we relate to the message of change and growth/coming out of a dark place
It is an almost rags to riches story, although 21 Savage insists he was happy before he made money and the lyrics are just wordplay. This is one of those songs where the artist just leaves you in awe with how good it is and it deserves its place on the list of best 21 Savage songs.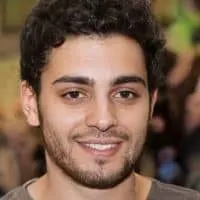 Justin is an audio engineer with years of experience in the field. He has been creating and playing music his entire life, but he really found his passion for engineering when he was introduced to Logic Pro at age 10. Justin has spent countless hours perfecting his craft and now works as a freelance engineer out of Boston, MA.