America is known for its patriotism, and July 4th remains one of the year's biggest celebrations. Many songs have been written with America in mind, as artists express their love for their homeland.
From classics such as Dolly Parton and Don McLean to "newer" artists like Childish Gambino and Miley Cyrus, there are many songs to choose from for your 4th of July party playlist.
So without further ado, here is my list of the best 4th of July songs of all time!
1. American Woman by Lenny Kravitz
Originally released by the band The Guess Who, "American Woman" came back when Lenny Kravitz covered it on his 1998 album 5. The song became popular again with a heavier sound and a catchy and psychedelic tune.
Kravitz won a grammy for his cover of this classic in 2000. Please give it a listen and see how it compares to the original.
2. Fly like an Eagle by Steve Miller Band
"Fly Like an Eagle" by the Steve Miller Band is another true American classic that takes up the last spot in the best 4th of July songs list. Recorded in 1976, the song featured on the band's album Fly Like an Eagle has a psychedelic feel.
The song is full of symbolism and imagery and pays tribute to America and its people as it speaks of an eagle's power and true majesty.
Add this to your 4th of July party playlist for a sing-a-long as you celebrate one of the American calendar's biggest and most celebrated holidays.
3. Color Me America by Dolly Parton
When I think of Dolly Parton, I immediately think of a true American legend with her unique country voice and Southern drawl. She is the epitome of American country music and pays tribute to her beloved country in her song "Color Me America."
Released in 2003 on the album For God and Country, the singer pays tribute to her American roots and shows her patriotism for the country. This is a timeless ballad and will live on for future generations. Experience Dolly at her best in "Color Me America."
4. Kids in America by Kim Wilde
"Kids in America" is an iconic song with that unique 80s sound that became extremely popular among the youth of America. It is a fun, catchy song that recently celebrated its 40th year since its release in 1981.
While the current generations cannot relate to the lyrics of the song, the "Millennials," as they call them, will, and will agree that this song is one that never gets old. The perfect song for any celebration, let Kim Wilde entertain you at your next 4th of July party with her classic 80s hit.
5. Party in the USA by Miley Cyrus
Miley Cyrus rose to stardom early and made a big name for herself in the country music industry. As she got older, however, her songs took on an edgier sound as she crossed over to the pop genre with her song "Party in the USA."
The song is a pop classic and sees Cyrus telling her story of leaving her home in Nashville to move to the city and experience fame and fortune. The song was released in 2009 and has featured in a few movies, including Pitch Perfect.
6. American Pie by Don McLean
Several artists have recorded "American Pie" over the years, but none can match the talent and feeling that Don McLean gives the song. Released in 1971, the song was initially intended to tribute Buddy Holly, as the lyrics acknowledge his death as the day the music died.
Don McLean has gone on to say that the song is more about the overall sense of loss of innocence of the rock and roll music movement and is his way of celebrating the good music of that generation.
7. Firework by Katy Perry
Catchy lyrics and a great beat make "Firework" by singer Katy Perry the ultimate song for any party playlist. The song is about rising above challenges and becoming more powerful and confident.
"Firework" was released in 2010 on the album Teenage Dreams and is a must on the best 4th of July songs playlist. Crank it up and sing along.
8. Take Me Home, Country Roads by John Denver
A song about being homesick and longing for the good old American countryside. John Denver wrote and released "Take Me Home, Country Roads" in 1971 on the album Poems, Prayers, and Promises.
The song is full of vivid imagery that will have your imagination running wild and can make you feel homesick while sitting at home. Do you agree?
Give this hit song a listen and let John Denver make you miss something you never knew you would miss until you didn't have it anymore.
9. Born in the USA by Bruce Springsteen
Bruce Springsteen is one of the better artists to come out of America, and his hit song "Born in the USA" is a true classic. Originally written as an anti-war song that describes the struggle of Vietnam veterans, the song highlights the plight of these soldiers as they return to a country that failed them.
"Born in the USA" was recorded for the singer's 7th album Born in the USA and was released in 1984. Give this song a listen to experience American music at its best.
10. This is America by Childish Gambino
Donald Glover, better known by his stage name Childish Gambino is an American rapper who uses his music to highlight the various issues many Americans face today. Made popular during the "Black Lives Matter" marches in 2020, his song "This Is America" has become the anthem for the black community.
I honestly think it's crazy how this song becomes ever more relevant and appropriate as time goes on. "This is America" was released in late 2018 and features on the album of the same name.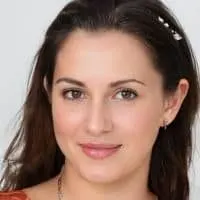 Alexandra loves playing the piano and guitar. She has always been a music lover, but it wasn't until she was in high school that she realized how much she loved to play. It allowed her to express herself without having to be verbally expressive, which is something she found very empowering.