An era that's widely known for its energetic and upbeat music, the 80s delivered many iconic tracks that are still being played today. It was a decade where dance music got a lot of attention, and many popular tropes production-wise became staples of that time.
It's also an era that influenced multiple generations of people, and it'll always be respected for its mark on the music industry as a whole.
In this article, I'm going to focus on the 10 best 80s dance songs that people can't get enough of!
1. Girls Just Want to Have Fun – Cyndi Lauper (1983)
Without a doubt, Cyndi Lauper will forever remain a huge part of the music scene in the 1980s. Not only does she have a signature voice, but "Girls Just Want to Have Fun" carries a unique production value.
The record experimented with many different synth melodies and features a consistent percussion pattern. Although each verse is catchy, the hook is definitely the most memorable part of the record and easily sticks with you after a single listen.
2. I Wanna Dance with Somebody (Who Loves Me) – Whitney Houston (1987)
Right from the start, you can hear many sounds that were quite common in the 80s, and the record carries a danceable tempo. From another angle, you also get the benefit of Whitney's calming vocals that stay pretty relaxed for the most part.
The dynamic direction of this record does a good job of bringing a progression that leads listeners all the way to the end. Riddled with funky bass lines and ethereal melodies, the song offers a great balance on every level regarding the instrumentation and overall mix.
3. I Want Candy – Bow Wow Wow (1982)
More than anything, the main guitar melodies of this record are some of the most memorable parts of the production. The rolling percussion helps to build the energy, and the hook is something that has been represented for decades in mainstream media.
Holding a fairly consistent tempo and energy, the lyrics are easy to follow, and the melodies don't get too convoluted. It's a clean track that's catchy in its own right, and I feel it's one of the best 80s dance songs on this list.
4. You Spin Me Round (Like a Record) – Dead or Alive (1985)
There's no build-up when it comes to this song, as it gets right into the energy from the start. You can't deny that the song's dynamics get people moving, and most listeners are simply waiting for that iconic hook to come in.
From perfectly layered vocals, addictive vocals, and an energetic instrumental to match, this record has the recipe for success when it comes to 1980s hits. Although the track remains pretty simple, a lot of its strength lies in the vocals, which don't let up all throughout the song.
5. Pump Up the Jam – Technotronic (1989)
With an instrumental that's bound to get you moving, the lyrics are equally as iconic. "Pump Up the Jam" features an excellent hook and bassline that have essentially made the record timeless to multiple generations of music lovers.
Even though the record came out in the late 80s, it perfectly encapsulated everything the 80s was known for in music. Some aspects of the record are fairly unorthodox, but the song has been used endlessly in modern media and a vast range of remixes.
6. Beat It – Michael Jackson (1982)
You can't discuss 80s music without bringing up Michael Jackson, as he was a significant influence on many other artists. His discography is stacked with endless hits, and "Beat It" was a fan favorite for many people.
It can't be argued that the song is timeless, and its production quality as a whole is perfect in more ways than one. From catchy guitar melodies to big pop drums and Michael's stellar vocals, many would agree that this is one of the best 80s dance songs.
7. Another One Bites the Dust – Queen (1980)
There's a good chance you won't ever get the song's vocals out of your head, and the song is immediately recognizable from the bassline alone. It delivers a stellar groove that brings an energy people love, and the hook is guaranteed to get any crowd going.
As the song progresses, the dynamics come with a bit more variety, and the main melodies start to experiment with additional layers. This is one of those songs that are quite simple yet hits a sweet spot for millions of listeners.
8. Sweet Dreams (Are Made of This) – Eurythmics (1983)
Boasting an extremely memorable synth melody, this is another record that can be recognized right from the start. As the vocals come in, you can feel the progression preparing you for something bigger as the dynamics become more diverse through effects and layering in the mix.
With a consistent kick drum and swing synth melodies, the smooth vocals offer the perfect amount of reverb to help drive the song's dreamy sound. It's clearly quite danceable, and there are many good feelings to take from the general aura of the record.
9. Love Shack – B-52s (1989)
The B-52s are still well-loved to this day, and they came out with many great hits throughout the prime of their career. With energetic, layered vocals, the lyrics to the percussion and main melodies all have catchy elements that reel you in.
From how I see it, this is one of the best 80s dance songs for a number of reasons, from the clean production quality, uptempo dynamic, and fun-loving lyrics. When you combine all of these features in music, you have something that'll be appreciated for decades after its release.
10. Let's Dance – David Bowie (1983)
For the last song on this list, "Let's Dance" proves to be a generational hit that stood out from David Bowie's discography. The man's career spanned many different impactful records, but this is one that listeners latched onto over the years.
An 80s gem, rippling guitar melodies will put you in a trance, and the singer's reverberated vocals will travel from ear to ear. The song may have an upbeat, danceable energy, but the storytelling is the best part from my perspective.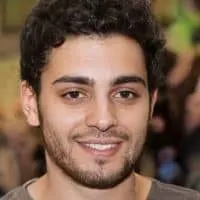 Justin is an audio engineer with years of experience in the field. He has been creating and playing music his entire life, but he really found his passion for engineering when he was introduced to Logic Pro at age 10. Justin has spent countless hours perfecting his craft and now works as a freelance engineer out of Boston, MA.