The 1980s were a huge decade for great music, in particular R&B music. I'm personally a massive fan of 1980s music in general, and I find it fascinating how much the R&B genre has changed over time.
From Prince to Michael Jackson, Marvin Gaye, and Sade, there were some huge R&B hits in the 80s. But what are my top ten hits of this truly transformative era?
So without further ado, here is my list of the best 80s R&B songs of all time!
1. "P.Y.T. (Pretty Young Thing)" – Michael Jackson (1982)
Let's start off with an absolute banger – "Pretty Young Thing" from the Thriller album by Michael Jackson. This track was released in 1982, charted at number 10 on the Billboard Hot 100 list, and reached number 11 in the UK charts.
It was written by Quincy Jones and James Ingram, and Jones is said to have come up with the name after his wife bought underwear with "Pretty Young Thing" embroidered into it…
This is a song full of positivity; you can't help tapping your feet when listening to it. Just as the song says, it truly makes you feel good inside!
2. "When Doves Cry" – Prince & The Revolution (1984)
This song is instantly recognizable – from the distinctive drumbeat to Prince's quirky vocals at the very beginning. Released in 1984, "When Doves Cry" by Prince & The Revolution is undeniably one of the best 80s R&B songs released.
This iconic track was released on the Purple Rain album and was Prince's first No 1 single. It was number 1 for 5 weeks, and whenever I think of this song, I remember its fantastic music video with the doves and Prince in the bath. Truly iconic.
3. "(Sexual) Healing" – Marvin Gaye (1982)
Now this song just makes me think of the 1980s. Marvin Gaye's "(Sexual) Healing" from his last album Midnight Love is probably Gaye's most famous song, or at least his most memorable.
It's a real feel-good number, reaching No 1 in the US and Canada. It's said that Gaye recorded this song after getting clean and re-finding his religion and that the name of the song was supposedly derived from the nickname writer David Ritz gave to Gaye's pornography collection!
4. "Billie Jean" – Michael Jackson (1982)
As Michael Jackson really was the King of 80s R&B songs, I couldn't not include another Jackson hit for you. "Billie Jean" from the Thriller album really is R&B encapsulated, with that funky baseline and goosebump-driving drumbeat.
It's one of the bestselling songs ever, with over 14 million copies sold worldwide. The song is reportedly based on groupies Michael Jackson met when performing in the Jackson 5, and the obsession they had over him and his family members.
5. "Candy Girl" – New Edition (1983)
If you don't remember the classic "Candy Girl" video by New Edition, where have you been?! It's said that the budget for the video was so small that the band actually wore their school uniforms to perform – but it didn't seem to stop them from having a great time.
This track has real Jackson 5 vibes, with lead singer Ralph Tresvant having similar vocals to
Michael Jackson in his youth – think "ABC", you can't unhear it! This song was released in 1983 and has
long been associated with being one of the top 80s R&B songs, and I can totally see why.
6. "Smooth Operator" – Sade (1984)
Just when we thought 80s R&B songs couldn't get any better, Sade exploded onto the scene with their debut album Diamond Life and on it the iconic "Smooth Operator".
It's Sade's highest-ranking single in the UK and arguably their most memorable song. Who can forget that superb sax solo after the second chorus? It's such an indulgent track, and whenever I hear it on the radio or in a club it makes me want to listen to all those 80s classics again.
7. "Let's Groove" – Earth, Wind & Fire (1981)
It's almost verging on disco, but we couldn't not include Earth, Wind & Fire's "Let's Groove" from their 1981 album Raise!. A timeless tune that is still played in R&B clubs today, Earth Wind & Fire waited until their 11th studio album before treating us to this absolute gem of a song.
Many believe this song is what made the word 'groovy' popular and set off that groove era of the 1980s that is fondly reminisced by so many.
8. "Sweet Love" – Anita Baker (1986)
Anita Baker really brought magic to the 80s R&B era, and we just had to include her stunning "Sweet Love" from the album Rapture when compiling this list of 80s classic R&B songs.
It won a Grammy Award in 1987 for Best R&B Song and is a firm favorite among 1980s music enthusiasts. Anita's powerful voice is truly mesmerizing – smooth yet oh-so powerful.
9. "Kiss" – Prince & The Revolution (1986)
Prince & The Revolution are too big a part of the 1980s to only be included once. "Kiss" from their Parade album is probably Prince's most memorable song – okay, perhaps after "Purple Rain".
The song was Number 1 worldwide when it was released and rose to chart success when Prince passed away in 2016. This is probably my favorite Prince song – that funky guitar in the bridge is so undeniably 80s and beyond catchy.
10. "Let It Whip" – Dazz Band (1982)
And last but by no means least, we have the incredible "Let It Whip" by Dazz Band, from their 1982 album Keep It Live. Considering it placed Number 1 in the R&B Charts for five weeks, I just had to include it in my top 80s R&B songs.
The choreography and 'funk' in this song are truly unparalleled – a banger at the time and it's still giving me goosebumps now. Play this in a nightclub and just try to stop me from dancing!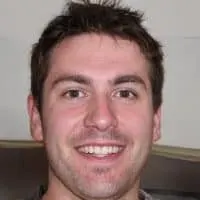 Alex is a man of many talents. He's been playing music since he was young, and has been the main content writer at Tone Start for the past few years. Alex loves to play around with different styles of music and enjoys listening to anything from country to classical.