Share on facebook
Share
Share on twitter
Tweet
Share on pinterest
Pin
Rock music has gone through many changes with each passing decade, and many people tend to have a favorite era from the genre. It's a type of music that'll never die out, and it can be enjoyed by numerous generations, young and old.
The 1980s came with many iconic records that are still appreciated today and have influenced a lot of modern music as well.
Keep reading through this list to get a look at the 10 best 80s rock songs that have the timeless stamp of approval!
1. Welcome to the Jungle – Guns N' Roses (1987)
With a stacked discography of hits, Guns N' Roses delivered many great songs over the years. Although, "Welcome to the Jungle" is one of their most memorable by far due to its energy and hard-hitting nature.
As soon as the melodies kick in, the song is quickly recognized by many, and the vocals come with the grit they're known for. Fans would agree the song is a masterpiece, and it's still in rotation for many people.
2. The Final Countdown – Europe (1986)
This is a song that has been immortalized thanks to many different types of media throughout the years. Its lyrical content and triumphant sound has been used as the backdrop to many tv shows, commercials, movies, and more.
The blend of organic instrumentation and synthetic melodies is addicting to the ear, and its dynamics have no problem getting a crowd going. Above all, the lyrics bring people together, and the cinematic hook is what everyone waits for.
3. Sweet Child O' Mine – Guns N' Roses (1987)
Another record from Guns N' Roses that'll go down in history as one of the best 80s rock songs, "Sweet Child O' Mine" has a beautiful sound. Each verse brings something unique, but the hook sends chills throughout the body.
It also features many passionate guitar riffs, and the song tells a fantastic story that won't be forgotten any time soon. They may have many other great records, but this sits at the top for many listeners.
4. Living' On a Prayer – Bon Jovi (1986)
If you want to talk about 80s hits, you can't ignore Bon Jovi's influence on the decade, as the group had a chokehold on many music lovers. "Livin' On a Prayer" not only has an unforgettable melody progression, but its famed hook is the song's pinnacle.
This is another song that has been used in countless forms of media, and it still carries an infectious energy decades later. The blend of the instrumentation and vocals bring a powerful dynamic that people will love for a lifetime.
5. Born in the U.S.A. – Bruce Springsteen (1986)
Not only would many people consider this to be a patriotic record, but the heavy synth melodies and knocking percussion are undeniably catchy. Bruce Springsteen also has an excellent voice, and this is just one of many standout records from his career.
"Born in the U.S.A." clearly resonated with many Americans when it was released, and it's a song that brought everyone together at live shows. I feel this is one of the best 80s rock songs, as it still holds an unwavering relevance, even today.
6. Don't Stop Believin' – Journey (1981)
You honestly can't discuss 1980s rock music without bringing up Journey and their famed discography. "Don't Stop Believin'" has one of the most noticeable melodies on this list, and the song has made a lasting impact on anyone who hears it.
This is a record that's loved by a broad range of people as it's not only timeless but the definition of what good music sounds like. It's also still used in countless forms of media due to its influence and relatable lyrical content.
7. Every Breath You Take – The Police (1983)
One of the more laid-back songs on this list, "Every Breath You Take" is a jam that's easy to sink into. The record became a staple of the band's career and is part of what made their memory so strong with many listeners.
The instrumentation on this track is pretty simple, but it delivers an ethereal and introspective sound that keeps you around. It may not boast hard-hitting percussion and gritty melodies, but it's worthy of a full listen and has a sound that never gets old.
8. Back in Black – AC/DC (1980)
When it comes to 80s rock songs that bring an energetic sound, AC/DC had the perfect recipe for this. "Back in Black" is only one of their famed hits, but its rocking pace, strong vocals, and knocking guitar melodies give it plenty of replayability.
It offers a few breakdowns that feature some pristine guitar solos that reel in listeners even more. Even if the drum pattern rarely changes, it's a song that's enjoyed in full by any rock fan.
9. Rock You Like a Hurricane – Scorpions (1984)
"Rock You Like a Hurricane" is by far one of the best 80s rock songs as it boasts melodies that can't be forgotten. From the very beginning, any rock fan would know exactly which song it is, and it has a strong melody that people can't wait for.
It's a song that'll get listeners moving, and it's known to be an extremely powerful force at live shows. Scorpions had many great records, but this is one that won't be going anywhere any time soon.
10. Eye of the Tiger – Survivor (1982)
Another record that has been used in countless movies, tv shows, and events, "Eye of the Tiger" is a song that's loved by a wide range of people. The production offers an addictive sound and catchy lyrics that'll never be forgotten.
It's a rock song that brings a triumphant sound that gets people going, and the melody progressions only add to that sentiment. The main melody of the record is what leads you into everything else the song has to offer, and the vocals really sell the energy it brings.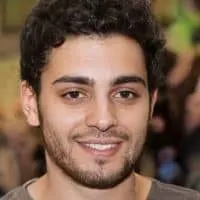 Justin is an audio engineer with years of experience in the field. He has been creating and playing music his entire life, but he really found his passion for engineering when he was introduced to Logic Pro at age 10. Justin has spent countless hours perfecting his craft and now works as a freelance engineer out of Boston, MA.