Share on facebook
Share
Share on twitter
Tweet
Share on pinterest
Pin
Growing up in the 90s was an incredible experience, with possibly some of the best music of the century released in the last decade of the 1900s.
From Soundgarden to Nirvana, Grunge was one of the most popular genres of music and had teens with shaggy haircuts and baggy clothes moshing along to their favorite songs.
So without further ado, here is my list of the best 90s grunge songs based on popularity and airplay!
1. Black Hole Sun by Soundgarden
The drug scene was especially big in the 90s, and "Black Hole Sun" was one of many songs that paid tribute to or spoke of the horrors of addiction.
Almost an ode to Heroin and the ups and downs of feeling high, the song was released in 1994 and featured on the album Superunknown.
Chris Cornell's unique voice gives this song an eerie tone, while the lyrics are deep and descriptive of the dark mindset one goes through while battling addiction.
Pump up the volume on this song as it features at number one on the list of best 90s grunge songs.
2. Interstate Love Song by Stone Temple Pilots
Long-distance relationships are tense and, except for very few, rarely last. "Interstate Love Song" is a true account of a bandmate's account of a long-distance relationship with his fiance and centers on the love they have for each other, even when across the state.
With an unmistakable grunge sound that only the 90s could produce, the song was released in 1994 and featured on the album Purple. Love need not be fickle, and this song is another example of how it can cross borders and state lines.
3. Nearly Lost You by Screaming Trees
1992 saw the release of the movie "Singles," which featured "Nearly Lost You." This catapulted the band's track to fame and fortune and was considered a grunge anthem from the Screaming Trees' sixth album.
While many think the song is about tripping on acid, it is more likely about reaching the point of no return in any situation you may face and the inevitable coming down or falling from grace that follows. Grunge fans will love the epic guitar and drum sounds on this track.
4. Touch Me I'm Sick by Mudhoney
"Touch Me I'm Sick" is the debut single from Mudhoney's 1996 album, Hype!, and has been described as the essence of grunge summed up in one song. Fans of the band and grunge music will remember listening to this song for the first time.
This one deserves to be played as loudly as possible, with air drum and guitar solos.
5. Jeremy by Pearl Jam
Pearl Jam was once considered a god of grunge and had a unique approach to how they handled important topics like suicide that affected the youth of America.
"Jeremy" was released in 1991 and featured on the band's album, Ten. The song tells the true story of 15-year-old student Jeremy Delle who committed suicide in front of his English class as revenge on those who tormented him throughout his school years.
A haunting tale made even more eerie by lead singer Eddie Vedder's voice, Jeremy is an example of grunge music at its finest.
6. In Bloom by Nirvana
Nirvana – the epitome of grunge and all that it entailed. 1991 saw the release of Nirvana's second album Nevermind. One of the album's most popular and thought-provoking songs has to be "In Bloom," which describes the band's hate for those who blindly follow any trend.
This is a grunge song that doesn't age, and fans of Nirvana still have this on their best '90s grunge songs' playlists. Turn it up and enjoy grunge the way it should be played.
7. Outshined by Soundgarden
Depression and mental health were not discussed in the early 90s, but Soundgarden's song "Outshined" from their 1991 album Badmotorfinger explores mental health and the highs and lows of depression.
Lead singer Chris Cornell was open about his battle with depression and explained the highs and lows in this grunge song with a difference. It features one of the band's most famous lines – "I am looking California but feeling Minnesota."
Many have thought this refers to looking like he was carefree on the surface but battling demons that no one knew about underneath his happy persona.
8. Would? by Alice In Chains
Alice in Chains is another band that HAS TO be featured on any best 90s grunge song list and had many great grunge hits in the early 90s.
"Would?" featured on Cameron Crowe's hit movie Singles and was a slap in the face or a chastising of those who criticized the lead singer's drug use without understanding anything about his life.
Please listen and let your mind focus on that epic grunge sound that bands of today would never be able to reproduce.
9. Heart-Shaped Box by Nirvana
Another hit by grunge band Nirvana, "Heart-Shaped Box," was released in 1993 and is taken off the album In Utero. While there are many theories about the song, most fans believe it is based on Kurt Cobain's relationship with Courtney Love.
Rumor has it that love gave Cobain a heart-shaped box after having met him only twice, and what followed was a wild love story that had fans swooning.
Heart-Shaped Box has a unique grunge sound and should be played on loud to enjoy the intricacies of Cobain's voice.
10. Plush by Stone Temple Pilots
"Back in the day when grunge rocked the world," is how one fan describes the song "Plush" by the Stone Temple Pilots. And I couldn't agree more.
While some believe the song is about the true story of a kidnapped girl who was later found murdered, the band themselves have explained that the song is essentially about obsessive lost love and its impact on those who have lived through it.
The Stone Temple Pilots remain a big name in grunge music and still have a massive following today.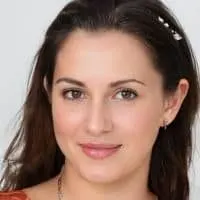 Alexandra loves playing the piano and guitar. She has always been a music lover, but it wasn't until she was in high school that she realized how much she loved to play. It allowed her to express herself without having to be verbally expressive, which is something she found very empowering.