Share on facebook
Share
Share on twitter
Tweet
Share on pinterest
Pin
Taking your first steps towards learning to play the acoustic guitar can be quite difficult. There are many things you need to learn, such as where to position your fingers on the fretboard, and figuring out the right notes to play.
My best piece of advice for any beginner is to learn some basic chords and just start playing. After all, your guitar skills will only grow if you practice and have fun whilst doing so!
I've put together a list of the 20 best acoustic guitar songs for beginners that uses only the most basic guitar chords. Get your acoustic guitar out and tune-up because we're about to dive into some amazing music!
Let's get started!
1. Bruce Springsteen – The River
To start things off on my list of the 20 best acoustic guitar songs for beginners, I thought I'd begin with one of my favorite songs by Bruce Springsteen – The River. It's a really soulful track that sounds pretty complex at times, but in reality, it's a simple song.
As you can see in this fantastic tutorial, you can learn to play the song by fingerpicking the chords, it's a great way to develop your right-hand technique. However, if that's a bit overwhelming for you then simply start off by learning how to strum the chords.
2. Otis Redding – (Sittin' On) The Dock of the Bay
I was a huge fan of Otis Redding when I first started learning to play the acoustic guitar, being particularly fond of (Sittin' On) The Dock Of The Bay. It's an icon of a track and much like the Bruce Springsteen track, it massively helped me develop the rhythmic elements of guitar technique.
This tutorial provides two different key approaches to learning the song, so choose whichever one works best for your level! The teacher Marty Music walks through it in a very intuitive way.
3. Jimi Hendrix – Hey Joe
Next up on my list of the 20 best acoustic guitar songs for beginners is Hey Joe by Jimi Hendrix. How could I write a list of acoustic guitar songs without including a bit of Hendrix?
Back when this first song came out, many people disliked Hendrix and believed he was only good at making a distorted racket through his guitar amp. How wrong were they – not only was he a pioneer of that heavy rock sound, but he also wrote gorgeous ballads like this.
Needless to say, the critics shut up after they heard this one!
4. Creedence Clearwater Revival – Who'll Stop the Rain
Not too many people have heard of Creedence Clearwater Revival, and I think that is an absolute tragedy. I was brought up on tracks such as Who'll Stop The Rain, a simple folk track that uses basic chords such as G, C, D, and EMin.
It truly is fantastic how these musicians can create such timeless tunes with just a few simple chords, and you can do it too! It's simple, easy to remember, and features very basic strumming patterns – easily one of the best acoustic guitar songs for beginners!
5. Oasis – Wonderwall
Wonderwall by Oasis… do I really need to say anything else? This track is known and loved by just about any music fan out there, famously known for being 'that song' that gets played at campfires and festivals by every beginner guitarist.
Sure, you shouldn't always follow the crowd and it's great to learn songs that other people don't know, but when you're beginning it's great to learn songs that people can join in with. Best of all, it's a great opportunity to explore the power of using that capo you got for Christmas!
6. Sheryl Crow – All I Wanna Do
Learning basic open chords on the acoustic guitar is a fantastic place to start, but let's be honest – they can get a little bit boring. What's more, it's pretty rare to see famous guitarists only using the first three frets on a guitar.
For that reason, I decided to list this fantastic tutorial for Sheryl Crow's All I Wanna Do. It takes some basic open chord patterns and transposes them higher up the neck, providing you with the opportunity to mix things up whilst learning an awesome slide-chord technique.
A bit more tricky, but worth the effort!
7. 4 Non Blondes – What's Up
This next song is one of those tracks that you've no doubt heard on TV or a movie, but have never figured out who it's by. Everybody knows What's Up by 4 Non Blondes, yet the band has never quite had the exposure they deserve.
I included this on my list of the best acoustic guitar songs for beginners because I guarantee that if you play this to your friends, at least some of them will be able to sing along. Isn't that what music is all about?
8. The Beatles – Let It Be
The Beatles are one of those bands that can be appreciated by everyone – you'll have a great time learning songs such as Let It Be, and everyone from your siblings to your grandparents will get a kick out of hearing it.
I've seen a lot of different video tutorials for this track, but this version by Marty Schwartz really makes it easy and intuitive to start learning. He's cool, calm, and an excellent teacher – what more could you want?
9. Neil Young – Heart of Gold
A lot of beginner guitarists envision themselves sitting on the porch, strumming away on the guitar, singing whilst playing sections on a harmonica. It really is a dream, and Neil Young was an absolute pro at doing it.
Whilst learning a song like Heart Of Gold requires a lot of multitasking, why not start learning the guitar part and move on to the vocals and harmonica later? It's easily one of the best acoustic guitar songs for beginners as it provides tons of room for development.
10. Bob Marley – Three Little Birds
I have always been a huge fan of Bob Marley – who isn't? He is one of the most loved musicians out there with his wholesome songwriting and stunning voice, and this makes it very difficult to choose a song to learn. Personally, I would recommend checking out this tutorial for 3 Little Birds.
I think it's a great song to learn as a beginner because it features both standard chord strumming patterns in addition to Marley's iconic reggae rhythms. It's a great way to explore new right-hand techniques.
11. John Denver – Take Me Home, Country Roads
There are a ton of fantastic acoustic anthems on this list of the best acoustic guitar songs for beginners, but can you be any more anthemic than Take Me Home, Country Roads by John Denver? This song just makes me want to hitch a ride with my acoustic and take a long road trip around the United States.
It screams nostalgia and melancholy, longing for a place called home. Playing this on the guitar never fails to pull on my heartstrings, yet it's so easy to learn!
12. The Cranberries – Zombie
If you've found the songs on this list so far to be too folky and upbeat, why not try something a bit grungier such as Zombie by The Cranberries?
I grew up in the '90s listening to this fantastic Irish band, so I was super impressed with myself when I learned this track. As is shown in the tutorial though, it only uses basic chords, so it's a great place to begin really.
If you want to add that extra dimension, you could even learn it on the electric and use a fuzzy distortion pedal to really replicate the original!
13. Bob Dylan – Knockin' On Heaven's Door
From Eric Clapton to Guns N' Roses, so many bands have covered Knockin' on Heaven's Door, so why not join the club? The track was originally composed by Bob Dylan back in 1973 for the movie Pat Garrett and Billy the Kid, and what a soundtrack it was!
Not only is it an emotional and uplifting classic, but it's one of the easiest and best acoustic guitar songs for beginners that I've ever learned. Why not learn the words to the lyrics and sing along?
14. Ben E. King – Stand By Me
You might have noticed that tons of the songs on this list have been covered by some of the biggest stars in showbiz – Stand By Me by Ben E. King is yet another example of this.
The reason is simple – all of these songs are simple, timeless, and loved by many, making them obvious choices for covers. Furthermore, with video tutorials like this one available with a click of a button online, it's never been so easy to learn them.
Who knows, if you practice this tune every day, you might write a highly-covered classic in the future!
15. America – Horse With No Name
Some songs portray love, ecstasy, or other emotions from life, but others stand out because they tell a beautiful story.
A Horse With no Name is one of my favorite examples of this – it was written by America and paints a picture of riding a lonely horse through a vast landscape, it's always made me think of the U.S – especially with their name. However, this band was in fact formed across the pond in London, U.K! Who'd have known!?
16. Blessid Union of Souls – I Wanna Be There
When you first start learning chords on the acoustic guitar, it can be easy to slip into a habit of playing the same rhythmic pattern with your right hand for every song.
You should avoid doing this as it can become monotonous – tons of video tutorials such as this one for Blessid Union of Souls' I Wanna Be There meticulously break down the exact strumming pattern that you should follow when playing the basic chords.
Learn a few of these patterns and you will massively improve your rhythm skills!
17. The Beatles – Love Me Do
The Beatles are probably my favorite band on this list and hence I simply had to include a second track.
Love Me Do is one of the best songs on acoustic guitar for beginners to learn – it's an easy three-chord tune and can be played in two positions. Either play it on the open fret or apply a capo on the third fret.
Try out both – it's a great way to learn about different keys, something that will come in handy in the future!
18. Van Morrison – Brown Eyed Girl
A lot of people think that finger-picking songs should only be saved for when you are a pro at the guitar, but this is a common misconception. Sure, strumming easy chord progressions is a lot easier to start off with, but learning picking patterns and riffs is a fantastic way to add variety to your skill sets.
Even the most basic riffs such as the ones found in Brown Eyed Girl by Van Morrison can form a firm foundation for learning to shred in the future. Never be afraid to explore new techniques!
19. Billy Ray Cyrus – Achy Breaky Heart
I love this video tutorial – Julie Meyers is an excellent guitar teacher, and I simply had to include one of her tutorials before we finished up here. One of my favorite classes by her is for playing Achy Breaky Heart by Billy Ray Cyrus – she walks through every fret, every note required, really picking the piece apart to make it easy to learn.
If you're a fan of Cyrus, line-dancing, or just good old American country music, this is one of the best acoustic guitar songs for beginners that you could try!
20. Creedence Clearwater Revival – Bad Moon Rising
Last but certainly not least, I wanted to show you one final song by Creedence Clearwater Revival, this time Bad Moon Rising.
This band has a ton of amazing songs for beginners that you can learn, I'd seriously recommend exploring their back catalog for more if you like it. Not too many people know about this hidden gem of a band, so if you learn enough of their songs then you could introduce your friends to them with your very own tribute project.
Much like all of the other amazing acoustic guitar songs for beginners on this list, it's easy, fun, and has an excellent tutorial. So, what are you waiting for? Get out there and practice your favorite tracks on this list!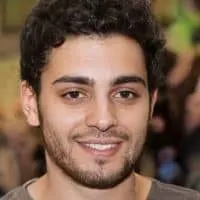 Justin is an audio engineer with years of experience in the field. He has been creating and playing music his entire life, but he really found his passion for engineering when he was introduced to Logic Pro at age 10. Justin has spent countless hours perfecting his craft and now works as a freelance engineer out of Boston, MA.