What makes an acoustic guitar suitable for country music? The first thing is size. Dreadnought guitars are sufficiently loud, and the tone has the necessary depth.
The solid spruce top is a must, and the back and sides should preferably be made of mahogany. Sapele wood is also an acceptable and affordable option.
The nine acoustic guitars below are affordable instruments by Yamaha, Fender, Jasmine, Epiphone (Gibson's budget subsidiary), and Donner. In terms of price and build quality, all of them are entry to mid-level guitars.
Read on to see my list of the best acoustic guitars for country music of all time!
Best Acoustic Guitars for Country Music
1. Yamaha FS800
The Yamaha FS800 is a concert acoustic guitar with a solid spruce top and laminated Nato back and sides. It is smaller than a classic dreadnought, which makes it suitable for smaller-framed fingerpickers.
The Nato neck with a 15.75-inch radius and the walnut fingerboard make this compact acoustic guitar easy to play. The 25-inch scale generates enough string tension for a bright and punchy tone, which is essential in country and folk style playing.
The scalloped X-bracing, a rarity within the $200 price range, further enhances tone accuracy and gives the high-end extra crispness. The chrome die-cast tuning machines do an excellent job keeping the six steel D'Addario, .012-.053 strings in tune.
PROS 👍
Excellent value for money
Crisp and punchy tone suitable for country and folk music
Solid spruce top
CONS 👎
The FS800 is slightly undersized
The steel strings may hurt your fingers at first
2. Yamaha FD01S
Sale
YAMAHA FD01S Solid Top Acoustic Guitar (Amazon-Exclusive),Light Brown
The perfect first guitar; Combining quality woods and outstanding tone at an outstanding value
Solid spruce top with Nato (Eastern Mahogany) back & sides
Rosewood fingerboard and bridge
The acoustic guitars need a professional setup out of the box to achieve the player's preferences
The Yamaha FD01S has a solid spruce top, which produces bright and crisp tones. The big dreadnought design provides sufficient body depth for excellent sound projection and resonance.
The back and sides of the Yamaha FD01S are made of laminated Nato wood, whose density and durability guarantee a well-articulated mid-range.
As a rule, laminated body guitars are more suitable for playing in smoky country clubs, where drunken brawls aren't uncommon.
Yamaha's FD01S's comfortable neck and rosewood fingerboard make this acoustic guitar very suitable for country-style improvisations.
One shortcoming that I noticed is that my test guitar arrived with its action set too high. It took me half an hour to get it in the optimal position for country playing.
It did not have any case or strap, so you may consider spending more cash on the Gigmaker Package.
PROS 👍
Solid spruce top
Rosewood fingerboard
Reasonable tone accuracy
CONS 👎
Needs professional setup before the first session
Currently unavailable online
3. Donner DAG-1B
Donner Black Acoustic Guitar for Beginner Adult with Free Online Lesson Full Size Dreadnought Acustica Guitarra Bundle Kit with Bag Strap Tuner Capo Pickguard Pick, Right Hand 41 Inch, DAG-1B/DAD-160D
Most Complete Beginner Guitar Set: Donner acoustic guitar kit includes acoustic guitar, padded gig bag, strap, digital clip-on tuner, capo, pickguard, extra pack of string, 4 Picks, clean cloth. Comes with all necessary accessories beginners need. Start playing right out of box. Good for beginners, professionals, adults, etc
The DAG-1B features Donner's signature all-black body and neck with a matte finish and white binding. The top is made of laminated spruce, and the back and sides are laminated mahogany.
Still, its massive body generates enough sound for most joyful country jingles, while the scalloped X-bracing inside maintains the tonal projection and accuracy.
What makes this guitar suitable for country and folk playing is the combination of medium-gauge strings at the bottom for better resonance and volume with light-gauge top strings for improved playability.
The phosphor bronze strings with high-carbon steel hex core are gentler to your fingers, but the top string tends to snap after a few sessions. Also, Donner DAG-1 B's tuning machines are its weakest link.
PROS 👍
Loud and clear sound
Affordable price
Comes with a starter bundle kit
CONS 👎
Poor quality control
Manufacturing defects
Difficult to tune
4. Jasmine S35
The Jasmine S35 is a classic-looking dreadnought acoustic guitar. It has a laminated Sitka spruce top and laminated Nato back and sides.
Jasmine's patented X-bracing complements this combination of tonewoods to achieve a loud and balanced tone with a bold mid-range. These sound qualities make the guitar very suitable for country music.
The scale is 25.5 inches long and puts some extra tension on the six Phosphor Bronze Light Gauge .012-.053 strings, but the slim neck gives the fretting hand much-needed comfort.
While unboxing Jasmine S35, I was pleasantly surprised by the guitar's rosewood fretboard and bridge, so unusual for an instrument that costs just over $100. The full body binding gives the assembly extra strength, while the chrome tuners work pretty well.
Yet, you can expect some manufacturing imperfections, as the KCM Music Company now makes Jasmine guitars in China. In the past, they were the more affordable product line of Japan's top guitar maker, Takamine.
PROS 👍
Affordable price
Decent build quality
Loud and mostly accurate sound
CONS 👎
Manufacturing defects have been reported
5. Fender FA-115
Within the $150 price range, you won't find a better acoustic guitar than Fender FA-115. It beats me how these guys have managed to squeeze a laminated spruce top, maple back and sides, also laminated, rosewood bridge and fretboard, and nut and saddle made of compensated bone within such a tight budget.
It would have been just as well for such an affordable guitar if the nut and the saddle were made of plastic. The scale has a standard length of 25.3 inches, and the C-shaped maple neck with a gloss finish makes fretting and strumming easy.
At first, the truss rod and the action offered some resistance, but I managed to set them up and tune the strings in about an hour.
PROS 👍
Balanced and clear tone
Good value for money
Comfortable neck profile
CONS 👎
The included tuner may not work
The gig bag in the starter's bundle may be too small
6. Yamaha FS830
The Yamaha FS830 is the most expensive country acoustic guitar on our list, the smaller sibling of the legendary FG830.
Like I always say, the more you pay, the better quality you get. Here, we have back and sides made of laminated rosewood, as are the bridge and the fretboard. Needless to say, the top is solid spruce.
The white body binding contrasts with the black ABS bridge pins, while the TM29T die-cast chrome tuners are the best in the sub-$350 price range. The neck is comfortable and does not hurt the fretting hand.
I must say that the small concert size of FS830 has taken its toll on the guitar's sound capacity for country music.
The crisp high-end is there, but the mid-range isn't assertive, despite the tonal support of the scalloped X-bracing. The midrange becomes more audible if you connect a microphone, but the overall tone loses some of its balance.
PROS 👍
Accurate and steady tone
Superb manufacturing quality
An excellent combination of tonewoods
CONS 👎
A string or two may break during first tuning
Some string buzz can be heard
7. Fender CD-60
Fender Acoustic Guitar, with 2-Year Warranty, CD-60 Dreadnought V3 Classic Design with Rounded Walnut Fingerboard and Alloy Steel Strings, Glossed Black Finish, Spruce Top, Includes Hard-Shell Case
One right-handed Fender CD-60 Dreadnought V3 Acoustic Guitar
Dreadnought Body: This guitar's dreadnought body shape resonates with a bold and rich bass tone, great for playing country, folk or bluegrass
Premium Materials: Solid spruce top with scalloped "X" bracing, black painted mahogany back and sides, mahogany neck, and walnut fingerboard all come together for a deep and rich satisfying sound
Enhanced Playability: Easily enhance and control your sound with the built-in Fishman Classic Design pickup/preamp tuner
Sitting comfortably in the $200 price range, Fender CD-60 is an acoustic guitar that will inspire any budding fingerpicker to explore the regional varieties of country music.
The scalloped X-bracing inside the guitar produces a smooth mid-range and a crisp high end, essential for folk playing.
The dreadnought body shape provides enough depth and sound power to perform in the local country club. The spruce top is laminated, and so are the mahogany back and sides.
The tension that the long 25.3-inch scale exercises on the six coated Fender® Dura-Tone® 880L strings (.012-.052 Gauges) is well balanced by the dual-action truss rod.
Turn the nut clockwise, and the fretboard will bend in a convex way. For a concave bending, turn it in the other direction.
PROS 👍
C-shaped neck with rolled fretboard edges for enhanced playability
Available in multiple finishes
Good build quality controlled by Fender
CONS 👎
If you play for more than 2 hours a day, the neck may bend beyond repair
8. Fender FA-125CE
Fender FA-125CE is a versatile acoustic guitar with a laminate spruce top, basswood back and sides, and a walnut fingerboard.
The Cutaway facilitates access to the upper frets, and the Viking bridge with a trapeze tailpiece maintains a steady core tone.
The guitar sounds louder when you play through the Fishman pickup, but the mid-range loses some of its presence. In short, I think country music is better played unplugged.
PROS 👍
Very affordable
The Cutaway and the C-shaped neck make the guitar very comfortable to play
Built-in tuner
CONS 👎
Laminated body
Requires frequent tuning and maintenance
9. Epiphone Songmaker DR-100
The Songmaker DR-100 is Epiphone's best-selling acoustic guitar. The dreadnaught shape is there, but I was surprised to find out that the guitar has got a glued in Dovetail neck joint.
Anyway, the laminated spruce top and the laminated mahogany back and sides maintain sufficient tone consistency. According to Music Vibe's review (see: best beginner acoustic guitars), the DR-100 is a steel string, rather than a nylong string guitar. This means the sound is clear and crisp, but the strings and the neck do not respond very well to more complex tunes.
The C-shaped SlimTaper neck is very comfortable, indeed, but despite all my skills and efforts, I could not hit the right chords of "A Boy Named Sue." I had to constantly adjust the six die-cast tuners on the sloped DoveWing headstock.
PROS 👍
Nice-looking headstock
Comfortable neck
Loud and crisp sound
CONS 👎
The plastic nut does not keep the strings in place, and a buzz can occur
Some string buzz can be heard
Things to Consider Before Buying an Acoustic Guitar for Country Music
If you have already set your mind on one of our nine candidates, here is what you should be looking for.
1. Price
With retail prices ranging between $340 and $109, our nine candidates are all very affordable. Yet, the higher retail price usually means better quality materials and stricter quality control during manufacturing.
It is safe to pick up a country guitar for about $200-$250. Ironically, our most expensive choice, the Yamaha FS830, is actually the least suitable for country music, because of its more compact design.
2. Playability
Most acoustic guitars that lend themselves well to country music are full-sized dreadnaughts. You'll have to get used to their bulky size. If that's a problem, get one with a cutaway.
All of our nine candidates feature c-shaped necks – one of the most suitable profiles for country music. Also, when picking up an acoustic guitar for that genre, adhere to the solid spruce top + mahogany back and sides combination as much as possible. It produces prominent mid-range and an excellent tone sustain.
3. Quality
The quality of your acoustic guitar depends on its retail price. While solid spruce tops produce clear and crisp tones, our cheaper candidates have laminated spruce tops with satisfactory tone accuracy.
Within the above-mentioned price range, the back and sides of your guitar will usually be made of laminated tonewood, preferably mahogany.
When choosing an acoustic guitar for that particular genre, pay attention to the tuning machines. They should be capable of keeping the instrument in tune for as long as possible.
4. New or Used
Given the retail prices quoted above, I'd say you should go for a new guitar. The only exception is our runner-up, Yamaha FD01S, which is currently unavailable online. When buying a used acoustic guitar, watch for cracks or other defects on the neck and body, as all other parts are replaceable.
Conclusion
A glance at our standings reveals that Yamaha and Fender dominate the field, with six of the nine guitars produced by these companies.
The explanation is simple: both companies have century-long acoustic guitar-making traditions, which is why they offer an unbeatable price/quality ratio.
Suppose your skill level and finances are above intermediate. In that case, you are free to disagree with our selection and go for some top-notch country guitars like Gibson Acoustic SJ-200 or Martin D-28, each of which costs over 4,000 dollars.
#1 Product Recommendation ​​
The versatile Yamaha FS800 is our top choice because of the fantastic tone quality within its modest price range.
Despite its compact, slightly undersized body, this acoustic guitar surprises with its tone sustain and projection capabilities. And while the steel strings may be unforgiving to your fingers at first, you can easily replace them with a string set of your choice.
Overall, the Yamaha FS800 is a great first guitar for budding country musicians and an excellent secondary instrument for professionals.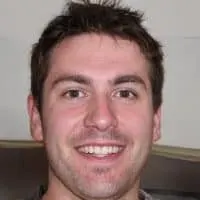 Alex is a man of many talents. He's been playing music since he was young, and has been the main content writer at Tone Start for the past few years. Alex loves to play around with different styles of music and enjoys listening to anything from country to classical.