Share on facebook
Share
Share on twitter
Tweet
Share on pinterest
Pin
A$AP Rocky is an American rapper who started in 2011. He makes legendary music, often experimenting with his sound. He wants to be remembered as an artist.
His life started with difficulty, but he burst into the music scene with some iconic songs that got him started on his rap journey.
In this article, I will be taking a look at some of the best A$AP Rocky of all time.
Let's get to it!
List of the Best A$AP Rocky Songs
1. Praise The Lord (Da Shine) (Feat. Skepta) (2018)
Praise The Lord is a straight-up hip-hop bop. The track is from his album Testing and is a collaborative piece of work. The song has sentimental value to A$AP, reminding him of his childhood and the nostalgia tied to that.
The beat of this song is undeniable with amazing production. The chorus is so catchy and it's one of those songs that stay in your head.
"I praise, the lord, then break, the law" is an epic line and I think it refers to his past. The song has been received incredibly well for a reason, staying in the Billboard Hot 100 Singles chart for over a month.
2. Everyday (Feat. Rod Stewart, Miguel & Mark Ronson) (2015)
The best part of A$AP Rocky's music is that they truly are an artistic piece of work. This track is from his album AT.LONG.LAST.A$AP.
The sound is a blend of rap and beautiful soulful melody and singing. The chorus I think makes this song stand out, more than the rap section.
Although they work beautifully together. It's a masterpiece, a single track that sounds like a compilation of different songs in the best way.
I think the reason why this song is so successful is that it tells a compelling story. The sound is unique, and the composition of the song is interesting and beautiful.
The instruments alongside the rap work cohesively.
It's an intricate piece of work.
3. Fuckin' Problems (Feat. Drake, 2 Chainz & Kendrick Lamar) (2012)
Fuckin' Problems is an epic collaboration between legendary rap artists. There is no deep meaning to this song, sometimes art is about the most callous of subjects.
Filled with profanity and sexual meaning, this song is simply some of the best rap artists coming together to show off their rapping chops and flex a little.
This song was an awesome commercial success. Everyone flows well together to make this song a hit.
I like how this song gets together some artists who often sing about other topics such as relationships and more serious matters, and just have a great time bragging in an epic track.
4. Wild for the Night (Feat. Skrillex & Birdy Nam Nam) (2013)
Wild for the Night is a collaborative track with A$AP's friend, Skrillex, who is known for his dubstep music. They wanted to do something unpredictable and hence this song was born.
This song is underrated compared to some of his other songs. This song brilliantly fuses dubstep and old-school hip hop.
The song has a witty lyricism and explores themes of sex, alienation, and loneliness. The song is also a cautionary tale to Rocky's audience, warning against extravagant drug use. The production of this track is epic.
All these factors make this song bomb.
5. Fashion Killa (2013)
Fashion Killa is unexplainably good, a track from his album LONG.LIVE.A$AP has stood the test of time. The beat, the melody, and the chill sound are so incredible. The vocals sound angelic.
Fashion Killa references a lot of fashion, specifically 27 high fashion brands. It shows that he's on top of his fashion and also talks about how his perfect girl would dress and in what brands.
Rihanna is featured throughout the music video and now they are currently dating. There are some other cameos in the music video too.
This song was slept on when released. It's so nostalgic now.
The sound of this song is unique, with Rocky's rap vocals layering perfectly over what sounds like an angelic background voice.
Perfection.
6. Lord Pretty Flacko Jodye 2 (LPFJ2) (2015)
Lord Pretty Flacko Jodye 2 (LPFJ2) is from Rocky's album AT.LONG.LAST.A$AP, a follow-up track to one of his more notable songs 'Pretty Flacko'. The beat of this song is undeniably good, and the flow is faultless.
Many of Rocky's music doesn't get enough attention and I think this is one of those hidden gems. The instrumentals are crazy good, the production level must be paid respect.
It's a sexy song, you just have to be in a specific mood to appreciate this one.
7. Peso (2011)
Peso is a decade old and is one of the original songs by A$AP Rocky. It is the lead single for his album Live.Love.A$AP, and considered his breakout song.
Rocky himself said, "New York didn't respect me until Peso". This song is Rocky showing his insane lyrical ability.
There is a magical, delicate instrument sparkling sound in the background that makes this song unlike anything else.
It is a classic track and undeniably fire.
8. Babushka Boi (2019)
Babushka Boi is named after a popular Russian headscarf, the babushka. It's a common female fashion accessory that A$AP Rocky started donning himself to conceal a facial scar.
Now it's a notable part of his fashion repertoire. In the song, he references them many times. Although the song isn't about headscarves but rather scars. He mentioned the classic mobster film 'Scarface' and likens himself to the character Tony Montana.
They both have a scar on their face. It's a pretty cool comparison.
The song itself is a banger and the music video is awesome too.
9. Goldie (2012)
Goldie is an epic rap song with a beat that is the second track from Rocky's album Long.Live.A$AP. This song was Rocky's way of showing the world what he was made of and what he does.
The vocals on his song are unparalleled. The beat is sick, and the hook gets you. The opening deep vocal reverb is crazy.
It's such a unique song, and when A$AP Rocky comes out with unique songs with a new sound – they're always incredible.
10. Multiply (Feat. Juicy J) (2014)
Multiply is a collaboration song between Rocky and Juicy J, they have worked on many other songs like "Wavybone", "Scholarship", "Yamborghini High", "Freaky", "Real Hustlers Don't Sleep", and "Feed the Streets".
Multiply sounds like a trap and rap mix. This is an old song that still holds up today. The flow of this song is sick, and it has an underrated beat.
This song shows Rocky's style. It's so hype, can't get enough.
11. L$D (LOVE x $EX x DREAMS) (2015)
L$D is an ode to his drug of choice. The beginning of this track sounds quite different from his usual style. The song is almost soulful and chills with psychedelic influence.
The song is about the drug LSD (acid) and Rocky's love for women. The music video is bomb too.
This song is just one of those songs to chill out to and enjoy for its slow ambient vibes.
12. Fukk Sleep (Feat. FKA twigs) (2018)
Fukk Sleep is the fourth song from A$AP Rocky's album TESTING. It's a straight-up banger. It's a collaboration with FKA twigs.
The song is about how Rocky came up and the results of his success. It's a song about hustling and working to get where he is.
The beat is amazing, with a catchy chorus. This is one of his newer songs that is a favorite. It's a vibey, chill rap song that isn't aggressive or expletive.
Just an effortless banger.
13. No Limit (2017)
No Limit is not technically an A$AP Rocky song, it's a track where he features alongside G-Eazy. This song has Cardi B. G-Eazy is a fan of Cardi's music because she represents raw, honest music.
This song hasn't been properly thought out or put together, in fact, it was done while just vibing. It's not a deep song by any means. I think it sounds exactly how it was made, a chill vibey song made by some brilliant rap artists of our time.
Fantastic.
14. A$AP Forever (Feat. Moby) (2018)
A$AP Forever is about his loyalty to his crew. My favorite part of this track is the bridge, I think it's extremely beautiful. I love the contrast between the chorus and the bridge.
The song sounds very triumphant, and I think is a reflection of A$AP's accomplishments.
15. Sundress (2018)
Sundress almost sounds too groovy to be A$AP Rocky's music. It's a very summery, happy-sounding song which I love. From his album ALL $MILES, this song puts a smile on my face.
The chorus is the best. I think this song's variety to some of his other tracks shows that A$AP Rocky is an artist, who is not afraid of experimenting and does what he feels like. And that's how you produce insanely good music.
The video is also a masterpiece in itself!
16. Canal St. (Feat. Bones) (2015)
Canal Street is a track from Rocky's album AT.LONG.LAST.A$AP. The title references a street in New York City.
It's a famous area that sells bootleg stuff, has great arts, and is a place Rocky has gotten some chains from. This song to me is a simple layered track, a relaxing melody in the background with a rhythmic beat.
It is a decent, chill track it just doesn't have a unique factor to it that makes it stand out like many others.
So comparatively it falls short.
17. r – Cali (2013)
Now this track was made specifically for the video game Grand Theft Auto V. In this mission, I'd say this song is perfect for the game.
It's perfect as the game is also set in a fictional Los Angeles. This song is a blend of trap and rap and has a fantastic flow.
Perfect for enjoying while on the road.
18. Angels (2013)
Angels is another old track, from his album LONG.LIVE.A$AP. This song is all about his childhood filled with drugs and violence, and how he survived dire times.
I think the word angels is a reference to those who trafficked drugs for young Rocky. I don't think this song's meaning is particularly deep, but it is insightful to his past which is significant and has impacted his music.
The best part of this track is how it's stood the test of time. Created back in 2013, the sound still sounds futuristic and now.
So, it is infinitely repeatable and timeless.
19. Good For You (2015)
Good For You is a Selena Gomez song that stars A$AP Rocky. This song is a banger, a blend of hip-hop, pop, and rap.
It's a song about feeling good about yourself and looking good for your partner. It was a huge hit from Selena Gomez's album, Revival.
A$AP's vocals contrast well with Selena's soft whisper-like angelic voice. He nails the verse and it helps break up the song.
They make a great combo together and it's cool to see it.
20. Cocky (Feat. London On Da Track) (2018)
A$AP Rocky is not solely responsible for this track, Cocky. Many artists are featured in this song, including A$AP Rocky alongside 21 Savage and Gucci Mane.
The reason this song ranks low on the list alongside Good For You is that A$AP is not directly responsible for this song. Although the section that is his flows so well. The bridge in this song is fantastic.
Cocky is a song that is catchy and it's great to see many artists working together, but the overall meaning isn't particularly gripping and as a result, it falls short.
The chorus is a little repetitive too and the lyricism in other songs beat this one by far.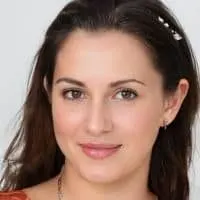 Alexandra loves playing the piano and guitar. She has always been a music lover, but it wasn't until she was in high school that she realized how much she loved to play. It allowed her to express herself without having to be verbally expressive, which is something she found very empowering.