Share on facebook
Share
Share on twitter
Tweet
Share on pinterest
Pin
In the age of female empowerment, it's becoming much more common to find music, tv shows, movies, and more that are geared towards women and their overall confidence. This is great in many ways, as women have gotten much more representation over the years.
Although this topic has been covered for a very long time, it's only within the last few decades that it's become more prevalent, especially with female recording artists.
Keep reading through this article as I break down the 10 best bad bitch songs of all time!
1. Boys Ain't Shit – SAYGRACE
A danceable record that comes with a direct message, "Boys Ain't Shit" gives an unfiltered take on bad relationships. Whether SAYGRACE is speaking from experience or not, the sentiment isn't all that uncommon.
The lyrics may be the song's main focus, but it'll also get listeners moving, making it a great track for parties, clubs, and concerts. Overall, the instrumentation is pretty simple, yet the vocals make the song for what it is.
2. Boss Bitch – Doja Cat
Doja Cat knows exactly how to make a catchy hit that sticks with listeners, and this record has driving percussion that's adrenaline-fueling. This record caters more to the electronic genre, and the hook is easily the best part of the song.
Many women latch on to the lyrics, and the relentless beat makes it all the more addicting. Not only is it a fun record, but many people find it an empowering record with replayable qualities.
3. Maneater – Nelly Furtado
Although a lot of music that features stories about women are recorded and released by women, there is also a long list of songs by men that shed a light on the power women hold. "Maneater" is a classic by Nelly that offers enticing percussion and instrumentation that's beyond infectious.
The record offers a blend of organic and synthesized percussion, along with cinematic drums that'll get the heart going. It's also a good look into pop music from that era that has seemed to fade out with new production styles.
4. Pussy Talk – City Girls (Feat. Doja Cat)
City Girls offer a gritty take on this record and an entirely unfiltered approach to the lyrics. It boasts a level of confidence that can't be argued with, and it has bragging qualities that go to show women realize their power dynamic.
The instrumental may be simple, but the banging 808s are enough to reel you in, and the rolling hi-hats create enough contrast, so it isn't too repetitive. Due to the song's nature, I feel this is one of the best bad bitch songs on this list.
5. God is a Woman – Ariana Grande
Personally, I think this record is a great display of women's empowerment in music, as the lyrics shine a light on the influence women have on the world. On top of that, Ariana's vocals couldn't be any smoother, and the production is stellar as it takes listeners on a hard-hitting journey.
"God is a Woman" touches on a few different topics regarding women, all of which speak a lot of truth that women can relate to. The song is an undeniable banger, and Ariana takes it to new heights with each verse.
6. Bad Girls – M.I.A
Even if a lot of her music is geared toward women, M.I.A. is an artist whose music was well-received by men too. The artist knows how to make a catchy hit, and many of her instrumental choices are beyond unique, to say the least.
Taking influence from a blend of styles, "Bad Girls" is a cinematic experience that comes with quite a few layers. Even though the song is fairly old at this point, it still hits hard with every playthrough.
7. When I Grow Up – The Pussycat Dolls
"When I Grow Up" starts off with a catchy intro that prepares you for the drop, and it's a song that never loses its momentum. Part of its energy is how the vocals are layered in conjunction with the bass and synth-heavy melodies.
As with many other popular records, a lot of the memorable aspects come from a hook you won't be able to forget. I think many people would agree this is one of the best bad bitch songs from this era in music.
8. Can't Be Tamed – Miley Cyrus
There's prowess and attitude that comes with this record that works perfectly with Miley's style at the time. It's clear it was heavily influenced by other popular records from this era in pop music as well.
"Can't Be Tamed" delivers a clear message that's hard to miss, and even if the instrumental doesn't change much, the beating synths and drums are enough to carry the record. Needless to say, it's loved by many women of varying age groups.
9. Girls in the Hood – Megan Thee Stallion
One of the newer recording artists on this list, Megan Thee Stallion quickly rose to fame due to her strong artistic style, lyrical abilities, and her knack for making catchy records. "Girls in the Hood" uses samples with a blend of modern rap production styles, and she doesn't miss a beat throughout the entire record.
Its knocking qualities get listeners moving, and her ability to flow effortlessly keeps people listening for more. As she should, the artist comes with an attitude in her voice that boasts confidence, and many of her fans seem to love it.
10. Diva – Beyoncé
Another artist that is no stranger to empowering women through music, Beyoncé's discography is stacked with records aimed at a female demographic. "Diva" offers catchy vocal chops with heavy 808s and, of course, dynamic vocals from the Queen Bee herself.
It's evident that many listeners have latched onto the lyrics, putting them as a background to their personal thoughts and feelings. Beyoncé's vocal talents are undeniable, and the hard-hitting production only adds to the power the song holds.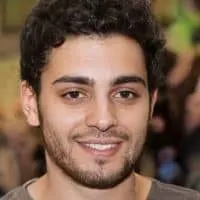 Justin is an audio engineer with years of experience in the field. He has been creating and playing music his entire life, but he really found his passion for engineering when he was introduced to Logic Pro at age 10. Justin has spent countless hours perfecting his craft and now works as a freelance engineer out of Boston, MA.