Share on facebook
Share
Share on twitter
Tweet
Share on pinterest
Pin
No matter what genre you listen to, beat drops are some of the most anticipated moments in an entire song. They have so much influence on how the rest of the song is perceived, and if they don't hit just right, it could make or break the whole vibe.
Electronic music is widely known to be the king of beat drops in songs due to its use of heavy bass and synthesizers, allowing you to feel the sonics vibrate through your chest.
Related:
>10 Best Bass Drop Songs of All Time
>10 Best Songs With the Most Bass of All Time
To provide more insight on this phenomenon in music, I'll break down the 10 best beat drop songs of all time.
1. Surface (TUB Remix) by Aero Chord
A cinematic-style track that doesn't hold back on the 808's, this TUB remix of "Surface" from Aero Chord hits harder than expected. The effects used in the record are on point, and it's stacked with adrenaline-fueling melodies.
The song takes about two minutes to lead into the drop, and it's definitely worth the wait. The melody structure changes alongside the drum kit for a more pounding and relentless sound to catch your attention.
2. Secret by Aero Chord x GAWTBASS
An insane collaboration between GAWTBASS and Aero Chord, "Secret" is littered with sharp synth plucks and just the right amount of dirty bass. Considering the distinctive elements from both artists, I'd say this is one of the best beat drop songs on this list.
The record also has melancholic breakdowns to give you a break from the contrasting intensity displayed in contrast. Although the melodies are relatively simple, the bass does most of the talking on the track as a whole.
3. Titans by Razihel & Aero Chord
With aggressive and trap-influenced percussion, "Titans" is an excellent title for this track as it sounds larger than life when it drops. It offers neck-snapping speeds that any trap lover should have on repeat.
The record has high-frequency synths that ride with the instrumental's hardstyle influences. One of the best qualities about this song is its ability to transition between different electronic music styles while continuously adding to the intensity.
4. Be Free by Aero Chord & Klaypex
This song starts off with an ethereal intro layered with airy vocal chops that sound euphoric. The drop isn't too far off as the percussion quickly starts to build, and the record's strong percussion comes in hot.
"Be Free" is heavily supported by the catchy vocal chops that compliment the song's melody progressions. If you're a fan of hard kicks, bass, and lots of reverb, then this track won't disappoint your tastes.
5. Boundless by Aero Chord
Considered by many to be one of Aero Chord's best beat drop songs, "Boundless" intends to keep your heart racing with its fast-beating tempo and rattling percussion. Aero Chord has a signature sound when it comes to the trap genre, and the mix on each song is never a letdown.
The artist is no stranger to drops in the trap genre, and he loves to let his plucked melodies do all of the talking. Make no mistake, the kicks and bass are slapping as they should be, but there's quite a bit of room for the melodies to take center stage on this one.
6. Wanchu Back by Aero Chord
A feel-good record with the perfect mix of calm and erratic tones that take you through a sonic journey you weren't expecting. Each drop in the song is filled with heightened dynamics that envelope you from each frequency spectrum.
The bass is soft but still offers a significant rumble, and the synths do an excellent job of triggering all kinds of positive imagery. "Wanchu Back" shows Aero Chord's diversity and adaptability to different emotions in music.
7. Superstar (Aero Chord Remix) by Pegboard Nerds & NGHTMRE (feat. Krewella)
Riddled with angelic vocals and anthemic percussion, this record comes with talent from many big names in electronic music. Its overall production quality leads me to this it's easily one of the best beat drop songs in our modern era.
The instrumental isn't overdone, and each dynamic gets room to shine, offering an impressively clean mix. With a festival-ready sound, "Superstar" is a banger that you can't help but sing along to, and there are many moments that are calm and relaxing that prepare for the next anticipated drop.
8. Ctrl Alt Destruction by Aero Chord
Aero Chord knows how to build hype in an intro, and "Ctrl Alt Destruction" showcases why you shouldn't judge a song by its intro alone. When the drop hits, you're greeted with an insane synth arpeggiator that takes all of the attention.
As the song progresses, more energy builds, and there's a drawn-out breakdown that leaves you awaiting the next big drop that leads with a hardstyle influence. The artist is great at structuring his songs to keep listeners tuned in, and this record is filled with many modern and old-school electronic elements.
9. Drop It by Aero Chord
If you love trap music, then "Drop It" needs to go on your daily playlist asap. With a blend of organic and synthesized melodies, this record is a festival banger and has an undeniably smacking 808.
The song isn't too repetitive as it offers anthemic melodies for eight to sixteen bars and then transitions into a spacey breakdown to let your heart rest a little. All jokes aside, the track sounds colossal and has many surprising transitions that leave you wanting more.
10. Red Lips (Aero Chord Remix) by GTA
With some of the catchiest vocal chops out of any song on this list, this "Red Lips" remix is driven by brass and synth chords that drive a banging tempo. The lyrics from the vocal chops are easy to pick up and will have you chiming in to lead into the next drop.
As many would say in the electronic music community, Aero Chord remixed this song and turned it into a rail-breaker. It's an excellent song if you're looking for a cinematic banger that drives overwhelming sonics.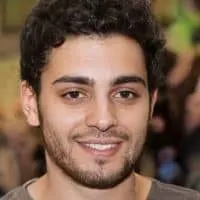 Justin is an audio engineer with years of experience in the field. He has been creating and playing music his entire life, but he really found his passion for engineering when he was introduced to Logic Pro at age 10. Justin has spent countless hours perfecting his craft and now works as a freelance engineer out of Boston, MA.