Share on facebook
Share
Share on twitter
Tweet
Share on pinterest
Pin
'Finally Famous' was the album that put Big Sean's career on the top of the charts, and the rapper isn't coming down anytime soon. Not only is he the holder of GQ Magazine's 2012 'Hottest Rookie' award, but Big Sean also has two Grammy nominations for 'Mercy,' a song in which he collaborated with Kanye West!
Right from the hub of Detroit, Big Sean has climbed the ladders to success due to his persistence, dedication, and talent for creating amazing music.
It wasn't easy, but I have managed to compile a list of the best Big Sean tracks of all time for you to listen to.
Let's get to it.
List of the Best Big Sean Songs
1. What U Doin'
This song ended up being one of the top-rated songs from Big Sean's 'Finally Famous' mixtape series, and it had all the right to be! What U Doin' was on the top of my lists back in 2010; I'm guilty as charged over that. The American Rapper has a way with his music, and this song is a classic Big Sean track for every fan out there.
2. I Don't Fuck with You (ft. E-40)
Produced by the legendary Kanye West, I Don't' Fuck with You was way ahead of its time. While listening to this song, I feel all the negative energy leave my headspace; the entire purpose of this song is not to give a damn about any condescending person! This song may look like it's from 2014, but it's still on my playlist to date, and I can still vibe with it in 2021.
3. Blessings (ft. Drake and Kanye West)
This song is from 2015, where high school parties would never forget to play this track. Drake and Kanye West have always been a powerful combo, and sharing that with Big Sean makes it even better. For me, this song is still a banger, and I would undoubtedly jam to it again.
4. Bounce Back
One could safely say that Big Sean is a lyrical genius. Bounce Back is one of the most underrated Big Sean songs that I always feel like listening to! Honestly, it's not just me – if anyone ever stanned Big Sean, they'd always come back to this song every once in a while.
The wordplay and song composition fits exceptionally well in this song, and we can give Big Sean credit for that. I remember when this song dropped; it blew up the internet overnight, and Big Sean had already seen it coming: "Last night took an L, but tonight I bounce back."
5. Dance (A$) Remix (ft. Nicki Minaj)
Back from the classic early 2010s, Dance used to be the favorite song of every DJ out there! Nicki Minaj is another extremely talented rapper like Big Sean, and their combination honestly brought life to many clubs. This song came out in a time where the era of music was simply undefeated, and Big Sean had many of his other songs in it too!
Dance had everyone vibing out there as they admired hip hop, rap, and pop music in these times. For me, it's been almost ten years since the release of this song, and I remember most of the lyrics by heart!
6. I Do It
Punchline after punchline after punchline – that's what this song is about. Before Big Sean blew up on the charts, I remember that this song was the week's free song on iTunes, and I made the best decision to listen to it.
I Do It was the song of everyone's summer – almost everyone knew about it or had heard of it. The way Big Sean's flow and the song's beat intertwines in the track is just something else. Safe to say that this track was not a typical 2011 song!
7. Beware (ft. Jhene Aiko)
The duo absolutely aced this song together. Jhene Aiko is already famous for her magical and super attractive voice, and Big Sean made a genius choice of picking her for this song. This song hits differently for me; I faintly remember listening to it some while ago, and only recently, Spotify suggested it to me again!
If you've ever been heartbroken but don't enjoy listening to sad songs, this song is for you. This song never ended up receiving the fame it should've received but it's an actual masterpiece in my playlist now!
8. Wolves (ft. Post Malone)
Wolves is all about explaining the hidden strength inside yourself – and Big Sean does complete justice to its meaning with his lyrics: "I got loyalty and blood, I do anything for love." This soundtrack features one of hip-hop and r&b fans' most beloved rappers, Post Malone, who just added more intensity to this song.
The collaboration was heavenly, and the track ended up topping charts for its composition. Every single lyric and sound in this song hits differently, with the most deserved background voice credits going to Post Malone. Even the music video is so catchy and intriguing to watch!
9. Jump Out the Window
For me, this song aged like fine wine. I remember jamming to this song back in 2017, and I still appreciate the creativity in this song to date. The music video is super captivating, and that's how I actually first came across it! No fan of Big Sean can deny that this song has a super nostalgic vibe to it.
Big Sean always raps about the things that are close to his heart – that's the reason why his songs are so relatable and with a sick beat too! When I came across this song a while back, I couldn't help but listen to this album all over again – it's so underrated yet a work of art.
10. Intro
This song is one of Big Sean's classic songs, and Intro used to be my favorite Big Sean track! If you go and listen to this song right now, you'll see just how far this rapper has come and how much raw talent he had in himself even then. Intro will definitely bring you back to the old days and remind you of the typical songs of that era.
11. Marvin & Chardonnay (ft. Kanye West & Roscoe Dash)
I only faintly remember those days when this song would play at least once a day on the car radio back in 2011. Not only does it feature the legendary rapper Kanye West, but Big Sean also collaborated with Roscoe Dash, the Lil Uzi of that time!
Marvin & Chardonnay has a surreal hook in its track, making this song a banger for many people. While watching the music video, I could feel the beats of this song even better because of the energy it radiates – you could see that Kanye was having quite the fun on it!
12. Moves
When I first heard this song, all I could think about was how Big Sean's voice flows so perfectly in between all the beats and drops. Again, most of this rapper's songs are super underrated, so Moves didn't really get the clout it deserved! Moves is a timeless gem for many people, and they all would still call this song a banger.
13. Don't Tell Me You Love Me
Don't Tell Me You Love Me – a jam for every person out there who has ever been stuck in a toxic relationship. The one thing I appreciate the most about this song is its intro; despite it being somewhat different, it blends in so perfectly with the rest of the song.
14. Living Single (ft. Chance the Rapper & Jeremih)
Leave it to Big Sean to get you all up in your feelings while marvelling over the beats of Living Single. The rappers in this collaboration also complemented the song very well; Jeremih did complete justice to the hook in his verse! Big Sean had surely earned his name in the future of hip hop by some of his songs, and Living Single is one of them.
This song brings back the memories of cruising with my friends on the highway as we listen to songs that made us lay back and just relax. No doubt, Big Sean is one of the few rappers who produce pieces that people can personally relate to!
15. Guap
If you're looking for some old songs to get amped up to, I'd surely recommend Guap. The delivery of his song is absolutely insane for its time, making it one of the classic songs of 2015. It's never too late to bring this old jam back to your playlist – it is worth the hype!
Like I've been saying for the last few songs, Guap certainly deserved to be a bigger hit than it actually was. The rapper's voice flows perfectly throughout the song, and not a single tune seems out of place.
16. My Last
Back from the summer of 2011, My Last used to be on everyone's playlist and was so ahead of its time. Not just this track, but the entire album was full of unique soundtracks yet still remains to be an underrated debut. Listening to this song again brings me back to those carefree and simpler days when hip-hop was just being explored.
You can leave it to Big Sean to make his lyrics meaningful and motivational so that his songs can make a difference in people's lives. Many fans still play these songs on repeat because they can personally connect with Big Sean and his classic raps.
17. One Man Can Change the World (ft. Kanye West & John Legend)
After every single Kanye West and Big Sean collab I've heard, I can easily say that all of them are absolute bangers. One Man Can Change the World is meant to inspire everyone, coming with so much substance, wisdom, and power in its lyrics. If you go and listen to this song today, you'll find that it was pretty ahead of its time!
I believe that this song deserves a Grammy nomination because of how stirring and impactful it is. The piano playing in the back makes the entire composition even better!
18. I Know (ft. Jhene Aiko)
The chemistry between Jhene Aiko and Big Sean would come as a surprise to nobody. Their collaborations are consistently topping the charts because of how well they're created, and they always come off with a perfect balance between chill and hyped-up tunes. I remember seeing the music video when it was released, and I could marvel at how heartfelt it was!
19. Lithuania (ft. Travis Scott)
Right before I heard this song, I just knew that nothing could go wrong with a track that features Travis Scott and Big Sean together. The name of this song always comes as a surprise to me because I wonder what would've inspired two American rappers to title it after a Baltic European country!
20. High (ft. Wiz Khalifa & Chiddy Bang)
Honestly, this song is one of the few songs from the iconic 'Finally Famous' album that still gives me goosebumps when I listen to it. The album featured so many songs, and the lyrics would hit the hardest back then! Any stoner would agree that this song has always been on their playlist and complements their good ole' 420's.
21. No Favors (ft. Eminem)
Throughout this song, Eminem keeps spitting insane verses, and Big Sean backs him up constantly. Eminem may undoubtedly be a rap god, but one could only say that Big Sean blended very well with the rapper and did his best to come closer to him. Big Sean had one of the best verses in No Favors; the rhyme schemes just fit in so perfectly in all of them.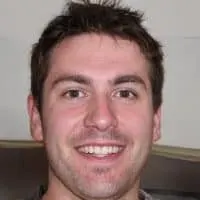 Alex is a man of many talents. He's been playing music since he was young, and has been the main content writer at Tone Start for the past few years. Alex loves to play around with different styles of music and enjoys listening to anything from country to classical.