Are you having a party to celebrate your birthday but finding yourself stuck on what kind of music to add to your playlist? Don't worry; I've got you!
I have scoured the internet for the best birthday songs for adults, including some classics from the 60s, 70s, and beyond. Featuring hits from Katy Perry and The Beatles, this playlist is a mix of fun songs that are sure to get your guests dancing.
So without further ado, here is my list of the best birthday songs for adults!
1. Happy Birthday by "Weird Al" Yankovic
"Weird Al" Yankovic released his punk rock version of a birthday song in 1983. The song is taken off his self-titled album and includes lyrics that hint at an impending catastrophe.
Only "Weird Al" would use a seemingly innocent song to spread his thoughts on the state of the world, but he does it in a nonchalant way. "Happy Birthday" is a great addition to your playlist, so be sure to give it a good listen.
2. Birthday by Katy Perry
2013 saw the release of Katy Perry's fourth album, Prism. Possibly one of the best hot tracks on her album, "Birthday," is a song that has Perry comparing a birthday to having sex and seducing someone.
The music video for "Birthday" has been viewed almost 300 million times on YouTube, which goes to show that people just cannot get enough of this pop icon and her fun songs. "Birthday" takes up the number two slot on my playlist of birthday songs.
3. Birthday by Destiny's Child
Destiny's Child has the right idea when they say that a birthday is a day for you to do what you want. Released in 1998, "Birthday" appeared on the band's album Destiny's Child. Things were quite different for the all-girl group back in the 90s, as the band still had their fourth member.
Give this one a listen while getting ready to go out and celebrate your birthday. And remember to crank up the volume as loud as it can go and sing along to "Birthday."
4. It's My Party by Lesley Gore
The oldest song on my list, "It's My Party," was released in 1963 on Lesley Gore's album I'll Cry If I Want To. In the song, Gore sings of her pain and heartbreak as she discovers her boyfriend has dumped her and moved on to another girl.
Getting dumped on your birthday just sucks, and for those who have had to experience this pain, "It's My Party" might just be the pick-me-up you need. Add "It's My Party" to your birthday song playlist and sing your heart out.
5. Happy Birthday by Stevie Wonder
Martin Luther King was an icon for many black people in America in the 80s. Fighting to have his birthday recognized as a special day, Stevie Wonder released "Happy Birthday" in 1980.
The song featured on Wonder's album Hotter Than July and is a great song for anyone who might be celebrating their birthday.
Remember Martin Luther King on his special day when you add "Happy Birthday" to your list of the best birthday songs for adults.
6. Birthday Cake by Rihanna (Feat. Chris Brown)
Back when Rihanna and Chris Brown were still a couple, they released a number of hits together. One of their better songs, "Birthday Cake," was released in 2011 on Rihanna's album Talk That Talk.
In the upbeat dance song, the cake is used as a metaphor for sex, and the lyrics allude to the singer wanting to have spontaneous sex in a club.
Rihanna is known for her dance songs, and "Birthday Cake" is the perfect song to get everyone up and to dance when you add it to your birthday party playlist.
7. In Da Club by 50 Cent
If you have never heard 50 Cent's hit song "In Da Club," you were either in a coma for the last 20 years or living under a rock. Released in 2003, the song had everyone referring to their friends as Shorty and was one of 50 Cent's biggest hits.
"In Da Club" was recorded for the album Get Rich Or Die Trying and is a great party song that is sure to make your night that much better.
8. Birthday Song by Don McLean
Don McLean released his song "Birthday Song" in 1972. The song might seem like just another birthday song, but it is actually a tribute to his friend Buddy Holly who died tragically in a plane crash shortly before the song's release.
Losing a friend is never easy, but McLean used his music and his incredible voice to honor his friend with the release of "Birthday Song." Give it a listen and enjoy the feeling of appreciation a person can have for their friend.
9. Birthday by The Beatles
If there's one thing The Beatles know how to do, it is to release great music. "Birthday" was released in 1968 on the album The Beatles and is said to be about George Harrison's wife, Patti.
Spending time on the road touring often sees musicians away from their loved ones, and Harrison decided to honor his wife with a song for her birthday.
Give "Birthday" a listen and see just why The Beatles were considered one of the best-known British bands of all time.
10. Happy Birthday by New Kids On The Block
Number ten on my list is a song from everyone's favorite 90s band New Kids On The Block. "Happy Birthday" was released in 1990 and had female fans swooning.
Featured on the album Step By Step, the song was a hit at teen girls' birthday parties in the 90s and became a hit song for that generation.
While the band no longer releases music, we have songs like "Happy Birthday" to remind us of their talent. Add "Happy Birthday" to your 90s birthday playlist and remember your younger years.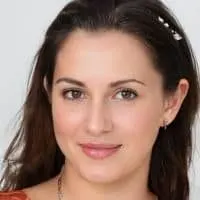 Alexandra loves playing the piano and guitar. She has always been a music lover, but it wasn't until she was in high school that she realized how much she loved to play. It allowed her to express herself without having to be verbally expressive, which is something she found very empowering.