Share on facebook
Share
Share on twitter
Tweet
Share on pinterest
Pin
Considered a legend in his own right, Busta Rhymes's influence on rap and hip-hop music can't be argued. His signature attribute is his ability to flow at unmatched speeds while delivering technical rhyme schemes that'd make any other rapper stumble over their words.
In today's era, Busta Rhymes isn't as active in music as he once was, but he had the eyes of the entire music industry during his prime.
Keep reading through this article to get a look at the 10 best Busta Rhymes songs from his career that made an impact on listeners and the hip-hop genre!
1. Woo-Hah!! Got You All In Check
With riding boom-bap percussion, this record will keep you in a consistent groove from start to finish. Busta was also known for his somewhat alternative approach to hip-hop music, as his lyrical style and flow have a unique flair to them.
The dynamics of this record have a detuned feel to it, and he gives relentless energy to the record that gives his lyrics plenty of power. Although it may be a fairly repetitive record, its loops are infectious enough to keep you around for the entirety of the song.
2. Gimme Some More
This record takes an odd direction as the melodies and percussion seem to be randomized and offbeat at times, yet somehow Busta Rhymes stays on beat with a deliberate flow. His vocals and the instrumental contrast each other to where it's almost hard to focus on one or the other.
Busta Rhymes is known for his unique style in hip-hop, and many consider this to be one of the best Busta Rhymes songs due to its outlandish qualities. It's a great example of the artist's range and how he stood out from the crowd during his era.
3. Break Ya Neck
"Break Ya Neck" stands as one of the most iconic records of the artist's career, and it offers a simple instrumental that gives him full range to let his lyrics shine. Even his flow and cadences have a tendency to be quite unorthodox in more ways than one, and these qualities only added to his growth in the mainstream.
The record also goes through a drastic change about halfway through that changes the tone of the record with new drums and melodies. This isn't the only time Busta seems to produce multiple records out of one song for a multi-layered experience for listeners to enjoy.
4. Put Your Hands Where My Eyes Could See
This is one of the records from the artist's career that doesn't sound so random and erratic. His flow is more controlled in this song, and it flows the consistency of the instrumental effortlessly without lacking in the lyrical talent that Busta is hailed for.
The track provides a sharp rim snare that keeps the artist on tempo, and it brings an inducing head nod that you won't be able to shake until the song is over. Many listeners are receptive to the simple and repeating melodies as they blend with the percussion for a standard and effective arrangement.
5. Calm Down
Boasting supporting talent from Eminem, this sample-heavy track is built for the insane lyrical flows that both artists are known for. It brings an in your face attitude and a brash nature to the message that listeners seem to love.
A lot of Busta Rhymes's lyrics can be aggressive from time to time, but part of what made him unique is the fact he never took himself too seriously in much of his music. He also has the ability to slip clever lines into a song that you may not catch till the end.
6. Everything Remains Raw
Many die-hard fans consider boom-bap records like this one to be some of the best Busta Rhymes songs in his discography. Although his more alternative music may deliver more uniqueness, records like "Everything Remains Raw" deliver a perfect pairing of his gritty vocals over a classic hip-hop sound.
It's evident that Busta focused primarily on the lyrical content, which many people love, as he didn't seem to choose instrumentals that would distract from his vocals too much. People that truly enjoy wordplay can't get enough of this record from the artist, and it's now an extremely nostalgic piece of music for his long-standing fanbase.
7. Turn it up / Fire It Up
Busta Rhymes was a force to be reckoned with in the 1990s as he released music that delivered relentless and sometimes unmatchable energy. This track comes with a catchy bassline and a nearly unchanging melody that helps drive his lyrics all the way home for listeners.
The chorus is pretty simple, but it's energetic enough for others to rap along to, further burning his catchy lyrics into your mind. Even if the artist isn't as active with music as he used to be, this record stands as a leading example of why his music is still appreciated to this day.
8. Can You Keep Up?
Offering cinematic melodies and sample chops, it's a record that provides a relentless flow that reaches heights that only a few rappers are able to accomplish. "Can You Keep Up?" is the perfect title for this track as the artist proves there aren't many other rappers who can do what he can.
The track gets more impressive as time passes, and there's no end to the artist's flow that trades the spotlight with Twista, another lyrical powerhouse. Supporting their vocals is an equally relentless instrumental that delivers hard percussion to add to the song's energy.
9. Touch It
A hard-knocking record that has an infectious energy that's hard to ignore, "Touch It" is an undeniable banger from the artist's discography. It goes through many highs and lows, and Busta switches between an effortless and aggressive flow that contradict each other throughout the record.
Listeners quickly get attached to the repeating vocal chop layered between the vocals, which leads you to yet another verse from Busta that never runs out of gas. Many listeners feel this record is one of the most standout Busta Rhymes songs out of his entire discography.
10. Czar (Feat. M.O.P.)
Busta Rhymes's career is so vast at this point that it was pretty challenging to slim it down to only ten of his absolute best. The melody offers dramatic orchestral stabs that sound like an intro to a movie trailer, building ample suspense until the vocals come in.
You can't argue that Busta has a commanding presence, and this only seems to become more prominent as he ages. His aggressive nature in his music hasn't wavered, even with his most recent music, and this track is an excellent example of the fact that the legend hasn't lost his touch with the craft.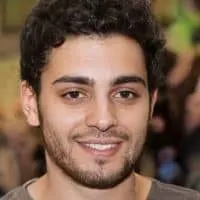 Justin is an audio engineer with years of experience in the field. He has been creating and playing music his entire life, but he really found his passion for engineering when he was introduced to Logic Pro at age 10. Justin has spent countless hours perfecting his craft and now works as a freelance engineer out of Boston, MA.