Ovation was the first company to release a guitar with a carbon fiber soundboard in 1976. Just like wooden guitars, their carbon fiber cousins can be electric-acoustic or electric.
All of the carbon fiber guitars I am going to review below fall in the former category. They are more expensive than wooden guitars, but the higher price brings about certain advantages.
First, carbon fiber guitars are a lot tougher than their wooden cousins. Also, they are a lot more resistant to adverse weather conditions and mishandling.
However, what impresses me the most is that some of them have collapsible necks and can be folded into two, something unthinkable of a traditional wooden guitar with a neck joint.
Also, their sound holes aren't placed in the body's center like that of wooden guitars. Instead, they are moved towards the top and come in all shapes and sizes.
Without further delay, let's take a look at the best carbon fiber guitars around right now.
5 Best Carbon Fiber Guitars
1. LAVA ME 2
Sale
LAVA ME 2 Acoustic-Electric Carbon Fiber Guitar w/Effects, Super AirSonic 36'' Black
Unibody Acoustic Electric Guitar: With little to no gluing, LAVA ME 2 guitar offers a wide frequency range, producing resonant, dynamic sounds. At just 3.7 lb, it's compact and comfortable to hold and play for extended periods.
Versatile L2 Preamp: With FreeBoost Technology, the L2 Preamp uses the guitar back as a speaker, allowing you to shape sounds with reverb, delay, and chorus effects. It also features a percussion sound-receiving mic to enhance your playing even further. All without plugging in.
Sound
The Lava Me 2's sound is surprisingly bright and loud for such a small guitar (just 36 inches long). I first played in the acoustic mode, and it filled the studio with accurate and warm tones with a clearly defined lower midrange. The guitar's carbon fiber body delivers superb sound projection.
There are three pickups on top that you can turn on to achieve different sound effects like percussion, chorus, reverb, or delay. The Lava's patented FreeBoost Technology on the pickups uses the guitar's back as a speaker, so you'll never need a corded preamp again.
Playability
The Lava Me 2 is probably the most popular unibody guitar in the world. The company's single-piece injection molded technology makes LAVA ME 2 very comfortable to hold and enriches its sound.
The Lava Me 2's FlyNeck design intuitively senses the shifting positions in the different playing styles and further enhances playability. I could not feel the FlyNeck making any difference while playing, but I did notice the lack of tension in the lower strings, thanks to the short 23-inch scale.
The LAVA ME 2 weighs 3.7 pounds, which is less than a standard laptop. Yet, the ultra-light body makes the guitar a bit neck-heavy. In any case, the guitar's compact design is preferred by smaller-framed players and traveling performers.
Build Quality
The guitar's body is made of a carbon fiber composite called Airsonic, and the neck and the fretboard are made of a high-pressured laminate reinforced with carbon fibers. The guitar's solid construction can resist temperatures from -4 F to 176 F and humidity from 10% to 90%.
The guitar sounds pretty lovely as it is, but it does not seem to have a truss rod that you can use to adjust its tone. The other problem I noticed while test playing the Lava Me 2 is that the frets are pretty rough.
The tuning keys are pretty nice and steady, so you won't need to tune up your Lava Me 2 very often. It also comes with a semi-hard case, several really cute picks, and a versatile charging cable.
Reviews
67% of the people who bought the Lava Me 2 from Amazon give the guitar five stars, which translates into an overall rating of 4.1 out of 5. This is not much, especially considering its retail price of about $800.
Most of the 3-star reviews mention difficulties charging the in-built pickup with the USB cable. Also, the battery is at the back of the unit, making it difficult to access and replace.
PROS 👍
Rich and accurate sound
Outstanding build quality
Long battery life
CONS 👎
The bass breaks up during hard strumming on stage
Frets feel somewhat rough
No truss rod
2. Enya X4
Enya Carbon Fiber Acoustic Electric Guitar X4 Pro AcousticPlus 41" Cutaway Guitar Bundle with Hard Case, Leather Strap(EA-X4E Pro)
♫ CARBON FIBER GUITAR: As a substitute for tonewood, carbon fiber has the resembling tonal traits. The top of X4 Pro is made of a carbon fiber composite material with a purity of 95%, maximally transferring the string vibration energy into great acoustics performance, loud and balanced. You wouldn't believe how massive the low-end is when you hold it in your arms and strum a big open E major chord.
♫ STABLE AND RELIABLE: Unlike wood, carbon fiber never warps, cracks, or scratches, staying consistent across different temperature and humidity conditions. Take it on travels from Hawaii to Alaska and everywhere in between. It stays the same, sounds the same.
Sound
I like chord solos and fretting, so I instantly fell in love with the Enya X 4's consistent intonation and chords' integrity.
The Enya X4 also features an offset soundhole in the top right corner of its body. Its proximity to the fretboard accounts for an excellent sound projection and tone sustain even when the AcousticPlus Pickup system with a built-in actuator is not switched on. If you turn it on, you'll get the chorus, delay, and reverb sound effects.
Playability
The Enya X4 has got a cutaway and feels like a classical dreadnought guitar. The guitar's elevated C-profile neck reduces fretboard tension and enhances string vibration. I also like Enya X 4's adjustable action, resembling that of a classical wooden dreadnought guitar.
While test playing the Enya X4, I was pleasantly surprised by the guitar's swift response to various playing styles and its broad tonal range with clearly defined highs and lows.
Build Quality
The top of the Enya X4 Pro's body is made of a high-purity carbon fiber composite that amplifies the string vibration energy and makes the guitar's tone more resonant.
The Richlite & Silicon Crystal Inlay fretboard and the tremolo bridge give the guitar a futuristic look, while the black die-cast tuning keys are incredibly stable.
The Elixir® 16052 strings and the Tusq nut and saddle contribute precious warmth to the guitar's design, while the Double® S4 AcousticPlus in-built pickup is USB-chargeable.
Reviews
The Enya X4 enjoys an 83% approval on Amazon or 4.8 out of 5 stars. Some excited owners have shared that the guitar's sound is as rich as Martin D28's.
Over time, you may need to tighten the neck retention bolts inside the guitar's body to prevent unwanted intonation shifts.
PROS 👍
Outstanding manufacturing quality
Loud and clear sound and a superb tone sustain
The C-shaped elevated neck is very comfortable to play
CONS 👎
The user manual is in Chinese
The guitar's action needs professional adjustment
The retention bolts may become loose over time
3. LAVA ME PRO
LAVA ME PRO Guitar with Effects Carbon Fiber Acoustic, 41'' Gray
Stage Performance: LAVA ME PRO is specifically designed for the stage performance. A powerful preamp system built-in with an ultra-reliable, portable form define this purposeful design.
LAVA X L.R. Baggs: To create the most powerful L2 preamp system, we've developed a deep partnership with L.R. Baggs based on sharing the same value on innovation. The L2 PRO preamp now has the iconic features from L.R. Baggs, yet super easy to use.
The Lava ME Pro is a CF guitar designed explicitly for on-stage playing. It is a unibody CF guitar with a dreadnaught-like shape and an elliptical top-positioned soundhole.
Sound
The Lava Me Pro is so loud that it is unsuitable for in-house playing. The honeycomb structure of the guitar's interior enhances tone resonances and projection. As a result, the high and the lows are well-defined, and the mid-range is incredibly prominent.
Playability
Although ultra-light, the Lava Me Pro has a massive body that may present particular challenges to small-framed fingerpickers.
The FlyNeck+ is also pretty wide, but the frets are nicely filed into place, and I could not feel any tension in my fretting hand while playing the Lava Me Pro.
Advanced Playing Modes
L.R. Baggs designs the L2 PRO electronic system. Lava's engineers have taken the delay effect to a higher level with the tap tempo option. You can now control the speed of the delay by tapping a designated button.
Use the Mix Control to customize the guitar's tone by accurately distributing the sound output between the built-in body microphone and the piezo.
The Turbo Mode is only available when plugged into an on-stage amp and boosts the guitar's sound by 50%.
Build Quality
The Lava Me Pro features an AirSonic carbon fiber composite body that is weather and scratch-resistant.
The guitar that I got to test had a considerably high action, so I had to lower the bridge a bit with some fine sandpaper.
I also noticed some scratch marks on the frets and removed them with a special fret polishing kit.
On the whole, the Lava should have offered a better quality guitar for the $1,400 that they ask for their Pro model.
Reviews
The Lava Me Pro's rating on Amazon is 3.8 out of 5 stars, which is a red flag for me.
The biggest problem that Lava Me Pro owners complain of is that the inbuilt FreeBoost preamp does not create sound effects even when the operation indicator is on.
Poor communication with the manufacturer makes replacement a challenge.
PROS 👍
Loud and accurate sound
Wide variety of playing modes
Extremely durable and weather-resistant
CONS 👎
Problems with the electronics have been reported
Build quality isn't as high as I expected
High retail price
4. KLŌS Hybrid Travel Guitar
KLOS Travel Guitar, Durable Carbon Fiber Acoustic Guitar - Black with Gig Bag, Strap, Capo and more
CARBON FIBER and DURABLE: Take your guitar on your next trip, whether it's camping, hiking or traveling to a place you've never been with this travel-sized guitar made out of durable carbon fiber, composite material that will not warp or crack over time unlike wood instruments. Carbon fiber has a very high strength to weight ratio, which means it's tough, resonant, and resistant to temperature and humidity changes.
SOUND: The KLOS Travel guitar has rich, loud and resonant with a nice balanced tone. KLOS guitars compare to acoustic guitars from all the top wood and carbon fiber brands. Carbon fiber has a different resonance than wood, which makes the Travel have its own distinct and beautiful tone.
The KLŌS Hybrid Travel Guitar exemplifies a marriage of the past and the future. It has a CF body, back, and sides, but the bridge, the neck, and the fretboard are rosewood.
Sound
This is a carbon fiber acoustic guitar with a centrally-located soundhole. The KLŌS Hybrid is a small-sized travel guitar, and it sounds like one.
The Elixir Phosphor Bronze Nanoweb light strings resonate pretty darn good on the carbon fiber top with a Styrofoam inside. This CF sandwich acts pretty much like some standard tonewood and produces very warm and accurate tones with a clearly defined mid-range.
Playability
The detachable C-shaped neck is very comfortable, and the scale is 23 ¾ inches long. The jumbo frets are perfectly positioned on the white-dot inlay fretboard. This is the perfect CF guitar for seated playing and small gigs in the local club.
Build Quality
The carbon fiber top is solid and well-designed without any manufacturing flaws. It is reinforced with two tone bars running from the neck down to the bridge. The back and sides are also made of a single piece of carbon fiber.
I already mentioned the rosewood bridge and the mahogany neck, but I was surprised to find out that the nut and the saddle are made of natural bone.
Reviews
The KLŌS Hybrid Travel Guitar has a solid 4.5 out of 5 stars rating on Amazon. It is a ¾-sized guitar that some big guys find challenging to get used to.
Also, some owners say the guitar's so slippery they had to install some sandpaper on the back. The bolts that keep the neck attached to the body may offer some resistance when you first try to unscrew them.
PROS 👍
The guitar features a beautiful combination of carbon and natural materials
The detachable neck makes the guitar super-compact
There is an adjustable truss rod
CONS 👎
The tone is accurate, but the sound isn't loud enough
The neck bolts are difficult to unscrew
The guitar's gloss-finished body is as slippery as a fish
5. Journey Instruments Carbon Fiber Travel Guitar
Journey Instruments Carbon Fiber Travel Guitar – OB660M Traveling Acoustic Bass Guitar with Collapsible Patented System – Portable Backpack Case (Matte Black)
FINALLY A FULL SIZE GUITAR THAT'S EASY TO TAKE WITH YOU - Our mini travel folding bass guitar with patented collapsible neck system allows you to quickly assemble and disassemble it in around 20 seconds, so you can carry it with you at all times.
STURDY CARBON FIBER FOR PIECE OF MIND - This collapsible acoustic bass guitar has quality pre-impregnated carbon fiber fabrics on all core components making it stable and durable, so you can enjoy transfer of energy and significantly longer sustain. Whether you are performing for yourself, small crowd or a huge gig, your Journey Instruments Guitar is ready to deliver an epic performance.
The last spot on our list is for Journey Instruments' Carbon Fiber Travel Guitar with a patented collapsible neck that allows it to fit in a plane's overhead case.
Sound
I did not expect such a small guitar to blast the studio's door off the hinges, and I was right. I could hear that the bass strings are quite a bit louder than the treble, likely due to their proximity to the soundhole.
The amp system works well, and the tones are pretty accurate. However, I keep hearing some annoying buzz on the D string.
Playability
The OB660M is a 4-string bass guitar with a cutaway. It is light and compact. I was not too fond of the guitar's two saddles, one being higher than the other. Even with the low one, the action sits a bit too high.
This results in an annoying buzz of the D-string. Replacing the original strings with D'Addario nylon strings remedies the situation to some extent. Overall, I would not say the OB660M is very easy to set up and play.
Build Quality
The guitar's body, neck, and fretboard are made entirely of carbon fiber. The OB660M's neck can be detached and reattached to the body in less than a minute, unlike that of Klos Hybrid Travel Guitar.
Last but not least, I made quite an effort to tighten the knob that secures the neck to the body. Even so, the connection does not feel very stable. Klos's four bolts do a better job, I must admit.
Reviews
The guitar's Amazon rating is 4.2 out of 5. Most of the users are disappointed with its playability and high retail price.
On the plus side, Journey Instruments offer a Product Customization option, so you can have the action of your OB660M adjusted as needed.
PROS 👍
Compact design & collapsible neck
100% carbon-made
Top-quality Grover Mini Tuners
CONS 👎
The neck joint is not very stable
The action is too high
Soft carry-bag
Things to Consider Before Buying a Carbon Fiber Guitar
At this point, you are probably thinking of purchasing one of the five carbon fiber guitars reviewed above. Before clicking the "Buy Now" button, take a minute or two to read my valuable tips below.
1. Price
You have already noticed that carbon fiber guitars are significantly pricier than their wooden siblings. This is so because the manufacturing process involves the synchronized operation of many precision cutting machines and mounting presses.
The cheapest CF guitar I could find on Amazon.com was Ovation's WJCRYPD 12-string carbon fiber guitar, selling for just over $675. Alternatively, you can buy a CF ukulele like the Nova U 23 by Enya for $75.
2. Components
All of the guitar's critical components like the body, neck, bridge, and fretboard should be made entirely of carbon fiber. The honeycomb CF pattern inside the guitar eliminates the need for bracing.
You can equip your CF guitar with a set of strings that fits your playing style. You can even install a set of carbon strings that traditionally have better sustain than nylon strings.
The electronic components of a CF guitar are usually inbuilt, so you do not have to plug it in. Over time, you may need to replace the rechargeable battery, but this isn't something you should worry about right now.
3. Size & Shape
Carbon fiber guitars come in many different sizes and shapes. Most of the candidates reviewed above are pretty compact in length, and their bodies are somehow elliptical.
However, Emerald Guitars has taken the CF design to the next level with its futuristic Solace model. This is a Weissenborn-Style lap Guitar, meaning that you lay it down on your lap with the strings facing up.
Conclusion
Let's wrap up the key moments of this post. First, almost all CF guitars come with a hard-shell case, which can't be said about their wooden siblings.
Carbon fiber guitars are more expensive than most traditional guitars, although some feature fiberglass or composite backs and sides. At first, your CF guitar may feel slippery and uncomfortable.
Expensive as they are, carbon fiber guitars can still have manufacturing flaws and issues with their in-built electronic components.
#1 Product Recommendation ​​
Sale
LAVA ME 2 Acoustic-Electric Carbon Fiber Guitar w/Effects, Super AirSonic 36'' Black
Unibody Acoustic Electric Guitar: With little to no gluing, LAVA ME 2 guitar offers a wide frequency range, producing resonant, dynamic sounds. At just 3.7 lb, it's compact and comfortable to hold and play for extended periods.
Versatile L2 Preamp: With FreeBoost Technology, the L2 Preamp uses the guitar back as a speaker, allowing you to shape sounds with reverb, delay, and chorus effects. It also features a percussion sound-receiving mic to enhance your playing even further. All without plugging in.
Plek'd FlyNeck: Machined with the Plek Pro with a 0.01mm accuracy, LAVA ME 2's FlyNeck features a minimum string height and stays in tune just fine. Designed by tracking finger movements on different positions, it lets play any fret in any style without an effort.
Weatherproof and Travel-friendly: Built from Super AirSonic carbon fiber material, LAVA ME 2 withstands temperatures between -4°F~194°F and humidity from 10% to 90%. So it works for you wherever you go, in hot deserts or polar regions.
Complete Guitar Package: LAVA ME 2 guitar package includes an Ideal Bag, Ideal Pick (Mix), charging cable, and cleaning cloth.
The Lava Me 2 is not a cheap guitar. Yet, it occupies the top spot on our list because of its fantastic sound and superb build quality. I did not expect a guitar made in China to feel so comfortable in my hands.
It required little tuning, and the three mode switches on top of the guitar are incredibly responsive. And once it is fully charged, the pickup's battery seems to last forever.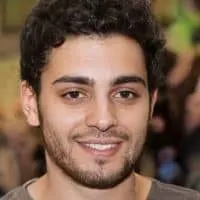 Justin is an audio engineer with years of experience in the field. He has been creating and playing music his entire life, but he really found his passion for engineering when he was introduced to Logic Pro at age 10. Justin has spent countless hours perfecting his craft and now works as a freelance engineer out of Boston, MA.