Blending a range of music genres into their catalog, Chase Atlantic is a multi-faceted group of artists that has garnered a loyal fanbase over the years. They've developed a recipe with their sound that features rap, pop, R&B, and electronic styles.
Whether you consider yourself a die-hard fan or completely new to their sound, the group has something to offer that can be loved universally.
So without further ado, here is my list of the 10 best Chase Atlantic songs of all time!
1. HEAVEN AND BACK
This record delivers an electronic and pop-like theme and a vibe that'll put anyone in a good mood. The vocals are velvety and smooth, and it features many elements that take influence from multiple generations of music.
You'll find big pop percussion and an ethereal dynamic throughout every layer of the track. The hook brings it all together, and it's clear that this part of the song resonates with listeners the most due to its strong dynamics and catchy tempo.
2. Into It
With a heavy R&B tone, "Into It" has an impactful nature that makes a lasting impression, and the rolling percussion is a significant part of what carries the song. The lyrics remain pretty simple all throughout, but it's clear this song focuses on the instrumental quality for the most part.
Regardless of how simple the lyrics may be, they're still quite relatable, and many of their fans feel this is one of the best Chase Atlantis songs. Its laid-back nature and stellar production quality give the record plenty of replayability.
3. Paradise
With lofty synth plucks and an enveloping sound that's easy to get lost in, "Paradise" has a slow burn to its progression, but you won't be disappointed if you stick around till the end. Once every layer comes together, the song flourishes with bright yet soft melodies that perfectly blend with the vocals.
As usual, they don't hold back on the percussion, as the track features big snares, deep kicks, and rumbling bass lines. You'll also find a contrast in the vocals that trade off throughout the song, which keeps the ear interested with every transition.
4. HER
This song appears on their album Phases, and many fans would consider it to be a stand-out record. It does a great job of encapsulating the best parts of their sound, and the vocals cut through an otherwise stacked instrumental, which speaks volumes about the quality of the song's mix.
It offers many ups and downs and easily paints a picture through vivid melodies and loving vocals that are guaranteed to wrap you up in the song's emotion. There are many swells in the instrumentation, which plays a big role in the strength the production holds.
5. Numb to the Feeling
Taking influence from rap and trap music, this song features a more aggressive instrumental with 808 pitch bends and more aggression in their flow. It's hard not to get wrapped up in the production quality as it's an undeniable banger, and the artist's capitalized on the catchiest elements of the song.
The song takes a downturn multiple times throughout the song, giving listeners a break and building anticipation for the next drop. I feel this is one of the best Chase Atlantic songs because it offers something that stands out from their usual productions.
6. DEVILISH
Boasting a futuristic and cinematic sound, this record will definitely keep you interested as it's filled with melodies that offer something new at every turn. Not to mention the eccentric bass lines, which carry an in-your-face sound.
There's a decent amount of pain in the lyrics, and this matches well with the anxiety that can be heard in the instrumentation. Your ears will always be looking for what comes next, as the song takes an unpredictable approach to every transition.
7. Triggered
Using a blend of different genres, this song weighs heavily on the synthwave sound, which is widely popular among many people worldwide. Driving bass lines, big percussion, and dream-like melodies easily make for a successful record.
"Triggered" has an energy that a lot of their fans have become addicted to, and their vocals are just the cherry on top of the mix. The trade-off between the kick, bass, and cymbals gets you locked into the infectious groove the song carries all the way to the end.
8. SLIDE
I can say with confidence that their vocals are the best part of this song. With their ethereal and synth-heavy sound, "SLIDE" has all of the elements you need to get lost in their music, which can be emotionally overwhelming at times.
The percussion is rather light in this song, but the blend between the instrumental melodies and their vocals is more than enough to satisfy. I'd say it's one of the best Chase Atlantis songs, as they got everything right regarding the production quality.
9. Friends
Filled with lyrics that are quite relatable to many people, their fans have gravitated toward this song due to its personable nature. The dynamics go through many changes, which does wonders for the storytelling.
"Friends" mainly focuses on the lyrical content, but this isn't to say that the instrumentation doesn't get the job done. My favorite part is the distant synth melodies behind their vocals, as they add a lot to the emotion of the record.
10. EMPTY
The title of this song is the perfect choice for what the lyrics have to offer. "EMPTY" touches on some darker topics, many of which most people go through numerous times in their lifetime.
Wrapped in reverberated melodies and distant vocal pads, the song will definitely tap into your feelings. It's also almost four minutes long, so you have plenty of time to get lost in the melancholic dynamics the record exudes.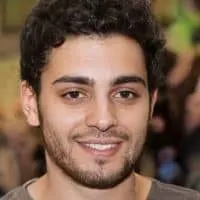 Justin is an audio engineer with years of experience in the field. He has been creating and playing music his entire life, but he really found his passion for engineering when he was introduced to Logic Pro at age 10. Justin has spent countless hours perfecting his craft and now works as a freelance engineer out of Boston, MA.