Share on facebook
Share
Share on twitter
Tweet
Share on pinterest
Pin
As a dude who was born in the '90s, I grew up around the alternative hard rock and nu-metal of the '00s, it was a defining time for me musically. One of the bands that had the most influence on my music taste is Chevelle – I used to absolutely love them.
I haven't listened to this band in ages, so I decided to go on a reminiscent journey to pick the ten best Chevelle songs in my opinion.
If you want to know which ones I chose, join me!
1. The Red
First on my list of the best Chevelle songs is "The Red", the first track I heard by the band and probably their most popular song. Whilst a lot of people will claim they've never heard of the band, this music video has a whopping 77 million views on Youtube!
It's probably because this song has a little bit of everything – it features grungy elements similar to bands such as Soundgarden and atmospheric metal elements similar to Deftones, it's a powerful combination!

2. Self Destructor
Did you think that Chevelle was one of those nu-metal bands that came and went in the '00s? Rubbish, Chevelle are still alive and kicking, and one might say thriving!
I recently heard their new single "Self Destructor" and was blown away. Pete Loeffler's vocals sound better than ever, and the band is keeping the style fresh yet familiar.
This song supported their 2021 album Niratias, and it reached no.1 on the Billboard Mainstream Rock chart! Now that's what I call a comeback.
3. Well Enough Alone
I mentioned Deftones earlier, and I really think this is an appropriate comparison when describing Chevelle. They incorporate a serious moodiness to their music, whilst keeping it euphoric, uplifting, and atmospheric.
It's a unique trait that I don't often find in hard rock music – hard rock music I find is usually too poppy or too heavy, never perfect. However, Chevelle tracks like "Well Enough Alone" seem to find a solid balance between the two. Good stuff!
4. Jars
Chevelle has always had a good eye when it comes to making videos for their music, the music video for Jars is "one" of my favorite examples of this. The video is based across two scenes, capturing the band performing in a desert alongside a story-driven video with tons of action!
It's a really unique video style, and the action-packed nature of it pairs nicely with the gritty guitars and vocals. Overall, an intensely epic audiovisual experience!.
5. Send the Pain Below
I've always noticed that there is something particularly heavy about Chevelle, yet the band doesn't scream or play particularly fast. I realized just now that it's the guitar tunings – listen to tracks such as "Send The Pain Below" and you'll hear that the guitar is much lower than standard tunings.
It adds a lot of mood and atmosphere to songs that would otherwise be pretty standard rock songs. Absolutely one of my favorite Chevelle songs.
6. Closure
Chevelle can make some pretty uplifting and energetic music, but something about the scales and modes that the musicians use sounds mysterious and uncanny. I realized it's the progressive nature of the minor modes that they use, it reminds me of bands such as Tool!
Well, luckily I'm a huge Tool fan, so this is only a good thing. If you don't know what I mean, just take a listen to tracks such as "Closure". That intro riff provides some very noticeable similarities!
7. Vitamin R (Leading Us Along)
When I first started listening to Chevelle, I'd heard of Vitamin B, C, and D, but never "Vitamin R". I never did find out if Vitamin R is a real thing, but at least I know that the song is an absolute banger.
I particularly love the dynamics in this song – the bridges and verses are subtle and quiet, with the tom-tom drums quietly filling the silence. However, when the choruses come in, the dynamics shift up a gear into a pounding anthem.
Dynamics are ever so important in music, and Chevelle has mastered it!
8. Mars Simula
I still haven't fully heard that new Chevelle album, and that is an outrage – I need to get on that. However, I did recently hear "Mars Simula" and from the first listen, I can already tell that it's going to be one of my favorite Chevelle songs in the future.
The main riff is stupidly heavy, with the low tuning causing the bass strings to rattle against the fretboard like in a KoRn song. That chorus as well, boom! It's one of their heaviest and most powerful songs to date.
9. The Clincher
I know that I keep going on about the unique scales and tunings of the guitars found in the best Chevelle songs, but take a listen to truly listen to it, starting with "The Clincher".
The guitars sound pretty normal in the bridges and choruses, but check out how heavy and harmonic they are in the intros and verses!
If you wanted to emulate a sound like that, you'd need some specialized guitar strings and a custom guitar! It's a good thing that Chevelle seems to have the tools to pull it off.
10. Sleep Apnea
I honestly don't feel ready to finish this list – I only just got started listing the best Chevelle songs in my opinion, yet we're on the final song already. Well, I better finish things off with a big tune then!
For my last Chevelle pick, it seemed appropriate to go for "Sleep Apnea" on their album Sci-Fi Crimes – the artwork and lyrics behind this album give Chevelle a really nice conceptual touch, something I wish the band did on their earlier albums.
It's a great track off a great album, but it just gets me excited to fully listen to their new album. From the tracks I've heard, it's seriously good!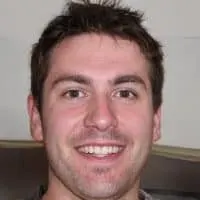 Alex is a man of many talents. He's been playing music since he was young, and has been the main content writer at Tone Start for the past few years. Alex loves to play around with different styles of music and enjoys listening to anything from country to classical.