Share on facebook
Share
Share on twitter
Tweet
Share on pinterest
Pin
When I was growing up, my parents brought me up on a balanced diet of hard rock, punk, and death metal. They truly brainwashed me with their music taste, but I couldn't thank them more for it.
As much as I love the dissonant tones of a death metal breakdown, I always craved a more melodic cross-over, that is until I discovered Children of Bodom. This melodic death metal band from Finland really injects some harmonious energy into death metal, it's truly something special.
Whether you're new to the band or are a seasoned listener, I want to treat you to a breakdown of the best Children of Bodom songs.
Read on to discover how this band changed my music taste forever!
1. Are You Dead Yet?
I was struggling for hours trying to decide which track to kick this list off with, but I eventually decided on the hit track "Are You Dead Yet?" This was the second track on the band's fifth album of the same name in 2005, and it was a seriously strong way to start an album.
For anyone who has never listened to melodic death metal, you should hear the difference instantly. There are melodic guitar solos, harmonic decorations, and other melodic techniques that you simply won't hear in standard death metal. It's the perfect track for new listeners.
2. I'm Shipping Up To Boston
If you didn't think the last track was particularly melodic, I've got something even better for you – "I'm Shipping Up to Boston," a 2012 cover by Children of Bodom of the Dropkick Murthy's classic Irish hit.
This track features pipe instruments in a very explicit way, with the classic Celtic instruments making up the core of the tracks, lead melodies.
I absolutely love the original, but I honestly think that this melodic death metal cover is even better, it's easily one of the best Children of Bodom songs ever released.
3. Downfall
Children of Bodom released a ton of great studio albums across their career, a career that lasted over 20 years from 1997 to 2019. I felt like it was only fair to list one of their earliest tracks from 1999, "Downfall".
This song sounds massively different from those listed so far. Airy synth pads open the track setting a very spooky scene, with a rapid death metal riff kicking in shortly after. It sounds a little more DIY and a lot rawer than later music by the band, bordering on black metal at times!
4. Under Grass and Clover
Whilst Children of Bodom lived a long life as the kings of melodic death metal, the band sadly broke up in 2019. It was absolutely devastating, particularly when I discovered that it was due to the untimely death of the frontman Alexi Laiho.
What can I say, R.I.P dude – you truly were an asset to the worldwide metal scene. I'm just glad that the band released their final album HEXED in 2019 whilst he was still alive. His performance on tracks such as "Under Grass and Clover" is stronger than ever, it's safe to say he died at his best.
5. In Your Face
Next on my list of the best Children of Bodom songs is "In Your Face", a track that you will likely recognize instantly due to its iconic intro riff.
I have no words for this riff – the guitars are tuned so low that you can almost hear the percussive strumming of guitar strings. It's performed in a staccato-like manner that reminds me a lot of djent music, yet this track came out years before that genre arose.
This track has a bit of everything – killer riffs, massive breakdowns, airy synths, thrash metal sections, it's a masterpiece!
6. Needled 24/7
I discovered Children of Bodom around the time that many other alternative metal forms were arriving on the scene. I'm talking about folk metal, world metal, and even pirate metal bands like Alestorm!
Whilst the band associates themselves with the melodic death metal scene, I've often thought that their music is not that far away from pirate metal and similar genres. Just take a listen to the main melody in "Needled 24/7" and you'll hear what I mean.
It must be something to do with the Finnish heritage of this band, the instruments, and scales they use sound otherworldly!
7. If You Want Peace… Prepare For War
When it comes to the best Children of Bodom songs, one thing is commonly found – they're almost always very fast. Death metal music doesn't have to be fast, but this band certainly shines the brightest when they play at rapid speeds.
Their track "If You Want Peace… Prepare For War" is a prime example of this, the track is performed at a massive 170 BPM, and some of the sweep arpeggios and palm-muted riffs use sixteenth notes and beyond!
However, don't let this fool you – the instrumentalists of this band don't just play fast, but with insane accuracy and virtuosity.
8. Platitudes and Barren Words
I can't emphasize enough how strongly I feel about HEXED – this was an album that not only rounded off the band's career through a beautiful tribute to the diminishing health of Alexi Laiho but also contained some of Children of Bodom's absolute best work.
Take a listen to songs like "Platitudes and Barren Words" and try to tell me otherwise. Many bands have already sold out by the time that they break up, but it's safe to say that Children of Bodom kept things real all the way to the end, brilliant.
9. Everytime I Die
It's safe to say that Children of Bodom really came to the frontline of the metal scene around the late '10s, but I really do have a lot of love for their 1997 – 2005 era. Their album Follow The Reaper was a particular favorite of mine, especially the track "Everytime I Die".
A few years later, a metalcore band called Every Time I Die began to emerge on the scene. I've always wondered whether these two events were tied together, I'm pretty sure they were inspired by this banging Children of Bodom song!
10. Living Dead Beat
I'm honestly gutted that we've reached the last song on this list already. There were tons of other tracks that I wanted to talk about, so I've had to go through the list and refine it, seriously hard work!
However, I inevitably had to pick a final example of the best Children of Bodom songs, and I decided to conclude with "Living Dead Beat". If you haven't heard this track, change that now, because it has got to be one of the band's best pieces of work.
The riffs are chugging, the vocals are on point, and the drums are absolutely insane. The overall piece of music feels like it's got a life of its own, I almost forget that there is a talented line-up of musicians behind this metal mastery.
A truly great track to finish off a list about a truly great band. R.I.P Alexi Laiho and I will miss you forever, Children of Bodom. I'm just glad that they finished their musical career on such a high note.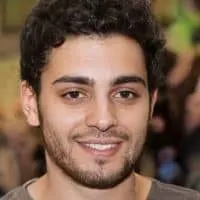 Justin is an audio engineer with years of experience in the field. He has been creating and playing music his entire life, but he really found his passion for engineering when he was introduced to Logic Pro at age 10. Justin has spent countless hours perfecting his craft and now works as a freelance engineer out of Boston, MA.