Christmas is the perfect time to take a well-deserved break and spend time with friends and family. It is also the time that many people host or attend Christmas parties to celebrate the holiday season. All parties need a good playlist, and this list of the best Christmas blues songs is the perfect accompaniment to your holiday dinner party.
From Otis Redding to Louis Armstrong, this playlist features some of the best blues artists and makes for great holiday listening.
So without further ado, here is my list of the 10 best Christmas blues songs!
1. White Christmas by Otis Redding
Otis Redding takes up the very first spot on my list with his cover of "White Christmas." Recorded in 1968, this is my personal favorite version of this Christmas classic that instantly brightens up my day and adds some holiday cheer to my life.
Let Otis do the same for you when you add "White Christmas" to your holiday playlist and celebrate Christmas that way it should be done.
2. Soulful Christmas by James Brown
You haven't heard James Brown giving it his all until you have listened to his holiday song Soulful Christmas. The song was released in 1968 on the album A Soulful Christmas and makes for easy listening around the holidays.
Blues music is still extremely popular, and this list of the best blues songs is perfect for your holiday playlist. Give it a listen and enjoy the smooth sounds of James Brown as he sings "Soulful Christmas."
3. Christmas Tears by Eric Clapton
"Tears in Heaven" is a song by Eric Clapton that was written after the death of his four-year-old son. The song was an instant hit among fans, which led to the iconic singer releasing a Christmas version of his well-loved hit. "Christmas Tears" was released in 2018 and is an emotional song that will have you missing those that are no longer with us.
There is no doubt that Eric's guitar skills are rival to none, and he truly shows off his talents in this Christmas blues song that is featured on his album Happy Xmas.
4. Spending Christmas by Chuck Berry
Another legend on my list, Chuck Berry brings us an original song that is sure to have you in tears as you hear the singer bare his emotions. "Spending Christmas" captures the emotions of being away from your loved ones at Christmas.
Chuck Berry's soothing voice and incredible range will have you on a rollercoaster of emotions when you add his hit song "Spending Christmas" to your holiday playlist.
5. The Snow is Falling by Ray Charles
1980 saw the release of a Christmas song from iconic jazz and blues singer Ray Charles. "The Snow is Falling" was recorded for the album Rockin' with Ray and features at number five on my list.
"The Snow is Falling" captures the magic of a white Christmas while dealing with the loneliness and misery that many face being alone during the holiday season. Pull your loved ones closer as you gather for the holidays and listen to "The Snow is Falling" on your playlist.
6. Christmas Blues by Canned Heat
Canned Heat has the "Christmas Blues" as he is forced to spend the holidays apart from his girlfriend. The song was recorded in 1968 and featured on the album Boogie with Canned Heat, which is in itself a great blues album.
Add this classic song to your playlist for that holiday dinner party, and let the bluesy sound of Canned Heat fill your home and your hearts this Christmas.
7. Zat You Santa Claus? by Louis Armstrong featuring The Commanders
I cannot actually describe how perfect "Zat You Santa Claus?" is for my list. Released by Louis Armstrong in 1953, the song features the vocal talents of the 50s swing band The Commanders.
Let the sound of Louis Armstrong filter around your home this Christmas when you listen to this beautiful Christmas song by one of blues music's best artists. With his raspy voice and incredible tone, the song will add that holiday feel to your home in no time.
8. The Christmas Blues by Dean Martin
Dean Martin's 1953 release of "The Christmas Blues" is great for those lazy days of lounging around on the couch with your lover. A song about being alone around the holiday season, "The Christmas Blues" will remind you to cherish your partner.
Add "The Christmas Blues" to your playlist of holiday songs, and remember to tell that special someone just how you feel. It is, after all, the thing to do at Christmas.
9. Christmas Love by BB King
BB King comes in at number nine on my list with his song "Christmas Love." Featured on the album A Christmas Celebration of Hope, the song was released in 2001 and is an instrumental song that will add some class to your next Christmas party.
Lyrics are out, and instrumental is in this Christmas, so be sure to add BB King's hit song to your Christmas playlist of blues classics. The song is a few minutes longer than your average blues song, but it is great nonetheless and allows you to fully immerse yourself in the sound.
10. Blue Christmas by Elvis Presley
Elvis Presley brings me to the end of my list with this 1957 release of "Blue Christmas." The song has seen many covers by so many different artists since its release in the 50s, but no artist can come close to the iconic sound that Elvis created when he recorded this song for his Christmas album.
Without giving away too much of what the song is about, I will say that the song is an emotional love ballad that might just have you in tears, so be sure to grab the tissues when you add "Blue Christmas" to your playlist. Hold on to your loved ones this Christmas as you listen to Elvis singing one of the best Christmas blues songs of all time.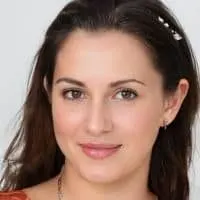 Alexandra loves playing the piano and guitar. She has always been a music lover, but it wasn't until she was in high school that she realized how much she loved to play. It allowed her to express herself without having to be verbally expressive, which is something she found very empowering.