Share on facebook
Share
Share on twitter
Tweet
Share on pinterest
Pin
The progressive rock four-piece from New Jersey sports one of the most distinct sounds in their scene. Since the beginning, they've made a name for themselves thanks to Claudio Sanchez's unmistakable high-pitched voice, and the overarching story that spans most of their albums.
Join me as I look at the best Coheed and Cambria songs from this phenomenal band.
List of the 10 Best Coheed and Cambria Songs
1. Welcome Home
For many Coheed and Cambria fans, this was probably their introduction to the band. Off of their classic 2005 album, Good Apollo, I'm Burning Star IV – Volume 1: From Fear Through the Eyes of Madness (yes, that's the full title), this song has cemented itself as a progressive metal classic.
That's thanks to its iconic intro acoustic riff, its catchy verses, ripping solos, and omnipresence as the band's closing track to their concerts. From its appearance in the first Rock Band video game to the trailer of the 2009 movie 9 and countless creative covers on the internet, this song is their most played for a reason.
2. A Favor House Atlantic
For the band, this was probably an introduction for a whole different wave of fans, more attuned to the pop-rock and post-hardcore sound of the early 2000s. The incredibly catchy chorus and question/answer dynamic it starts with has also made this track a live staple and one of the best Coheed and Cambria songs.
This song is the climax of the album's story, where our hero and the secondary villain of the story go at odds and end in a super bloody fight while the world collapses. It's a little oxymoronic as this song sounds quite happy.
3. Shoulders
I love it when Claudio sharpens the metal in prog metal. As a marketing decision to promote their upcoming album (probably called Vaxis – Act 2) it was extremely smart for them to go with this song. It has a soaring chorus and brutal main riff.
In terms of plot, I'm not too sure what it's about, but that's always been secondary to the music. As a follow-up to their brilliant 2017 album, Vaxis – Act 1, if this song is any indication, the quality, creativity, and mastery they've developed will continue.
4. Rise, Naianasha (Cut the Cord)
If "Shoulders" was about going metal with prog metal, "Rise, Naianasha" is about going prog with prog metal. For fans who love that side of the band, this would well turn out to be one of their best Coheed and Cambria songs.
With big "The Dark Sentencer" musical vibes and "In Keeping Secrets" lyrical vibes, this song hypes up Vaxis – Act 2 even more. It promises to be as epic and compelling as its predecessor, and probably stand on top of their entire discography.
5. The Suffering
The song is about a schizophrenic writer trying to ask his girlfriend to marry him. While the music and vocal melody sound super romantic and hopeful and fun, and the music video is insane. It has barely anything to do with the song and if you've never seen it, make sure you do it right now.
Regardless of the video, this song is amazing for a multitude of reasons. One of those is the main riff which is genius guitar work. Added to that is a chorus that is both catchy and uplifting. It's the perfect live track and one of the best Coheed and Cambria songs.
6. Blood Red Summer
This is similar to "A Favor House Atlantic," as well as being from the same album, 2003's In Keeping Secrets of Silent Earth: 3. "Blood Red Summer" manages to capture a lot of the pop-rock and post-hardcore vibes that made the band huge.
What's crazy about this song is how the main riff is reused for the bridge in "The Wishing Well III". Then the "what did I do to deserve" line comes up in the bridge of "No World for Tomorrow" a full two albums later. That continuity blew my mind.
7. Wake Up
This is from an album about a schizophrenic writer who is madly in love with his girlfriend. Because of that, it was only a matter of time until we got the loving, soft love ballad. In Good Apollo, I'm Burning Star IV – Volume 1: From Fear Through the Eyes of Madness, this is that moment.
This feels like a song that Claudio wrote for his wife Chondra before they got married, minus the aggressive lines like "I'd kill for you", which hopefully isn't literal. It also acts as a palate cleanser for what's to come in the story.
8. Ten Speed (Of God's Blood & Burial)
You do feel as though only Coheed and Cambria could come up with a song about a possessed bicycle who is taunting you into killing your girlfriend. That madness alone makes this one of the best Coheed and Cambria songs.
There is a fun fact about the music video for this song. It was a cheap shoot as all they did was announce online that they were shooting in Los Angeles and invited fans to be part of it. In a closed space surrounded by fans, they created an epic video.
9. In Keeping Secrets of Silent Earth: 3
This is a live staple that gives their second album its title. It has gone down in history as the fan-favorite song. It never goes missing in any show, no matter how small. Story-wise, it's at the beginning of the action, right as the best storyline in Claudio Sanchez's The Amory Wars begins.
Musically, the proggy, epic song has some great riffs, the most satisfying verse run, and a soaring chorus. I also think it has one of the best gang vocals in music history. The 8 minutes of runtime makes it one of the best Coheed and Cambria songs.
10. Shoulders (Acoustic Version)
You already know that Vaxis – Act 2 is going to be an incredible album. On this acoustic track, they manage to make one of the heavier songs in their discography into an almost country-sounding piece.
That's the power of acoustic instrumentation, great songwriting, and Claudio Sanchez's voice. His high-pitched falsettos have never sounded better. It's a great way to change up one of the best Coheed and Cambria songs and make me wish we could have a full album of acoustic tracks.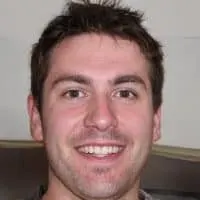 Alex is a man of many talents. He's been playing music since he was young, and has been the main content writer at Tone Start for the past few years. Alex loves to play around with different styles of music and enjoys listening to anything from country to classical.