🥇 BEST CHOICE 🥇
Seymour Duncan SH14 Custom 5 Alnico

CHECK LATEST PRICE

🥈 SECOND CHOICE 🥈
EMG 89 Dual Mode Guitar Humbucker Pickup

CHECK LATEST PRICE

🥉 THIRD CHOICE 🥉
Seymour Duncan APH-2s Alnico II Pro Slash Set
If you're looking to get a more nuanced tone from your electric guitar's humbuckers, then getting the best coil split humbucker might be the answer.
Coil splitting is a very simple technique that any guitarist can quickly learn. It adds more flavor to your guitar and can reduce that overly beefy tone on your humbuckers for a sound that can cut through better.
Any humbucker can be coil split if you want to. However, there are particular humbucker models designed for an easier coil splitting process.
To help you choose the best coil split humbucker, I've narrowed it down to four choices.
These humbuckers are popular brands with reputations for excellent sound and reliability, and they're designed for coil splitting.
So let's get onto it.
Here are my picks for the top 4 humbuckers for coil splitting out there on the market right now.
4 Best Coil Split Humbuckers
1. Seymour Duncan SH14 Custom 5 Alnico
Passive
Alnico V
Bridge/Neck positions
The SH14 Custom 5 Alnico is Seymour Duncan's hybrid take on their two very famous pickups: the SH '59 and Custom 5. The Custom 5 is known for its rich, warm tones, while the SH '59 prides itself on its crisp sound.
The SH14 Custom 5 tries to get a mix of both these to create a balanced tone worthy of the best coil split humbuckers.
It achieves something amazing, especially considering its very affordable price. There's a lot of tonal depth in this humbucker that's for all your rocking needs.
It's quite versatile, too.
It could sound great in different genres with the right setup, from pop to country to metal. Even at high gains, the SH14 still retains a lot of clarity, and at heavy output, the bass remains tight.
This humbucker was specially designed to get great sound from coil splitting. You can easily mix it in with a single coil pickup or a PAF humbucker to blend in those tones and get the right sound signature you want.
Using it with a single-coil neck or middle pickup will also do wonders for your guitar.
Putting this humbucker at your bridge will give you a beefier sound; if that's what you're going for, then the SH14 is perfect. But the best thing about this humbucker is its bang for your buck value.
Who said that getting the best coil split humbucker needs to be expensive?
2. EMG 89 Dual Mode Guitar Humbucker Pickup
EMG 89 Dual Mode Guitar Humbucker Pickup, Black
Features two pickups in one, it houses separate preamps and coils for a custom humbucker and single coil sound
Loaded with Alnico V magnets, the humbucker sound is rich, warm and powerful, but still clear and articulate
The single coil mode delivers the traditional Strat single coil sound: bright, airy, and chimey
In either mode, the clean sound is gorgeously pristine and has a lot of presence
Used equally in bridge and neck positions
Active
Alnico V
Bridge/Neck positions
The EMG 89 humbucker is a two-in-one model with two separate pre-amps installed. This means that it's built to simultaneously give you that signature humbucker tone and excellent single-coil sound.
EMG intentionally engineered this to be their best coil split humbucker. As a humbucker, its rich warmth and clarity in its tones are unmistakably good.
You can expect the sound to match that of the EMG 85, one of the popular models from EMG.
But as a coil split humbucker, it also shines and sounds similar to the signature bright Strat tone. It comes with a push-pull pot, so you can conveniently set up its single coil mode.
The magnets it uses are Alnico V to give it both a lot of power and clarity.
You can put this humbucker either in the bridge or neck and the output will sound just as clear, bright, or warm as you'd want it to be. Like the Seymour Duncan models, the EMG 89 is a very versatile humbucker. Y
ou can easily set it up for jazz, rock, or pop, and it'll sound great in any genre.
Because of its easy switching mechanism and tonal versatility, the EMG 89 definitely deserves to be on our best coil split humbuckers list.
3. Seymour Duncan APH-2s Alnico II Pro Slash Signature Set
Seymour Duncan APH-2s Alnico II Pro Slash Signature Humbucker Set - Electric Guitar Pickups - Zebra.
Slash-Approved Sound - Recreate that "Appetite for Destruction" tone with these handcrafted Alnico II Pro humbuckers, echoing an iconic and timeless rock tone.
Signature Design - Voiced by Slash for his Les Pauls, these pickups have exactly what's needed to push a stock Les Paul, delivering sustain, crunch, and midrange excellence.
Vintage Authenticity - Crafted with a unique mag wire, winding spec, and alnico 2 magnet, capturing that classic rock essence and helping elevate your playing.
Proven Legacy - These are the exact same pickups used in Slash's original Derrig Les Paul copy and installed by his mighty tech, Ace Bergman. When the boss needs some new APH-2s, we pull them right out of the production stock.
Made in the USA - Hand built in our factory in Santa Barbara, CA just like the originals in the 80's, these Slash humbucker pickups feature a nickel silver bottom plate, with long mounting legs, single conductor braided lead wire, maple spacer, paper tape, and are vacuum wax potted for squeal-free performance.
Passive
Alnico II magnets
Bridge/Neck positions
The Alnico II Pro is famous as the humbucker of choice by none other than the lead guitarist of timeless rock band Guns N' Roses, Slash.
To preserve his legacy and let others enjoy the tonal experience of his genre-defining sound from the pickup, he collaborated with Gibson to make a signature Les Paul guitar.
Of course, he chose the Alnico II Pro to represent his sound–and so, the Slash Signature Set was born to become one of the best coil split humbuckers today.
You get a warm output that can be set up to sound beautiful in different genres–blues, rock, jazz, you name it.
The Alnico II magnet is what helps provide the sustain and crunch that Slash's Les Paul is known for in his rock hits. However, keep in mind that this model has a single-conductor cable system, so your electric guitar might need some tinkering if it doesn't accommodate a single-conductor setup.
This humbucker has a wiring and winding system different from standard Les Paul humbuckers.
It's conveniently designed to sound great for coil splitting. The sound closely resembles that of single coil pickups with a balanced tone and great highs and lows.
If you've ever wanted to get that signature Slash rock sound, then look no further than the Alnico II Pro Slash Signature Set.
Plus, it has that iconic zebra color style from the get-go, which should seal this as the best coil split humbucker for die-hard Slash fans.
4. DiMarzio PAF 36th Anniversary
Passive
Alnico V
Bridge/Neck positions
The DiMarzio company put a lot of care into designing their 36th-anniversary humbucker pickup. It's no surprise then that it's on many best coil split humbucker lists.
Finding inspiration from the great vintage humbucker sounds, they wanted to find the perfect tonal balance of clarity and warmth that would be versatile in different genres.
The product of all that care and hard work is the DiMarzio PAF 36th Anniversary pickup, engineered with the company's patented technology and Larry DiMarzio's own Les Paul sound as its reference.
The humbucker comes in two versions, the PAF Anniversary Neck and Anniversary Bridge so that you can get the one tailor-fit for your purposes.
Both of them will sound great wherever you install them, although the Bridge is a bit hotter than the neck.
The Anniversary makes use of Alnico V, perfect for metal and rock guitarists.
When switched to its single-coil sound, it's brighter than the standard humbucker sound, close to the Strat sound.
Thanks to the four-conductor wiring system, these pickups are easy to pop in most electric guitars.
To complete the best coil split humbucker vintage experience, the PAF Anniversary has an option for a worn cover that is to complete that gorgeous vintage aesthetic.
Conclusion
That concludes our article on the best humbuckers for coil splitting. There were quite a few humbuckers that we would have loved to have put on our list, but they just didn't quite make the cut unfortunately.
We hope this article has helped you figure out the best humbucker for your tonal needs.
Do you have a favorite humbucker that you use for coil splitting?
Let us know in the comments section below.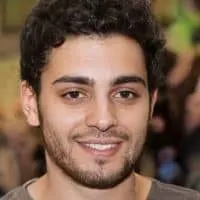 Justin is an audio engineer with years of experience in the field. He has been creating and playing music his entire life, but he really found his passion for engineering when he was introduced to Logic Pro at age 10. Justin has spent countless hours perfecting his craft and now works as a freelance engineer out of Boston, MA.