Country music tends to make even the happiest of things sound sad. From leaving home to losing dogs, country music is generally heartbreaking and takes you on an emotional journey you wouldn't expect.
The songs featured on this list highlight the traits that made dogs a man's (or woman's) best friend.
So without further ado, here is my list of the best country songs about dogs!
1. Ol' Red by Blake Shelton
Country music star and reality show The Voice judge Blake Shelton tells the tale of "Ol' Red," a prison dog, in his hit song "Ol' Red." In a song that sounds more like a story, Shelton details the life of a prisoner tasked with taking care of the prison dog, ultimately becoming close to the dog.
"Ol' Red" was released in 2001 and featured on the album, Blake Shelton. No one does country music quite like Blake Shelton, so check out this song and enjoy the smooth voice that made Shelton famous.
2. Maggie's Song by Chris Stapleton
If you love smooth country music about man's best friend, you will absolutely love "Maggie's Song" by country star Chris Stapleton. As a child, Stapleton and his family found an abandoned pooch, took it home, and soon Maggie was another family member.
Released in 2020 on the album Starting Over, "Maggie's Song" is a real tear-jerker but worthy of a spot on our songs about dogs list, and it will be on yours too.
3. My Dog and Me by John Hiatt (Feat. The Goners)
"My Dog and Me" might seem like just another country song about a dog, but when you listen to the lyrics and let yourself feel the emotion that the song invokes, you will see that it is, in fact, so much more.
Recorded by John Hiatt in 2003, the song is essentially a tribute to his dog, that saw him through every part of his life.
Show your dog some love and add this country classic, taken from the album Beneath This Gruff Exterior to your music list today.
4. Feed Jake by Pirates of the Mississippi
It might sound cliche, but cowboys always seem to have a special bond with their dogs. "Feed Jake" is a song that captures this love perfectly and was released in 1990.
Taking care of a dog is a big responsibility, and "Feed Jake" serves as a reminder to the family and friends of the singer to feed his dog if something should happen to him.
An animal's love is so special, and the least we can do is show them that same love. Give "Feed Jake" a listen today, and feel the singer's love for his four-legged family member.
5. The More Boys I Meet by Carrie Underwood
Carrie Underwood has a special and unique bond with her dog, as she tells in her 2007 song "The More Boys I Meet." While boys may come and go and bring nothing but heartache, her dog is loyal and often the only one she can count on to comfort her.
"The More Boys I Meet" was released on the Carnival album and had a great upbeat tune that will get you out of your seat and on the dance floor as you go through your next breakup.
6. Every Dog Has Its Day by Toby Keith
This country classic is not so much about dogs but about finally gaining some form of success in life. Just like the saying, "Every Dog Has It's Day" is a great tune that will brighten even the dullest of days.
When life gets tough or things go South, and it feels like you have reached the end of your tether, pop this song on, turn the volume up, and get lost in Toby Keith's energetic song that was released in 2009.
7. It's Just a Dog by Mo Pitney
It is clear that Mo Pitney loves his dog so much that he wrote the song "It's Just a Dog" to honor his companion. I, too, get offended when people say, "oh. But it's just a dog," because my own pup is a part of my family.
While people may hurt and leave us, the love of a dog is forever. Mo Pitney released his hit song in 2016 on the album American Ride. Give it a listen and hear just how his dog changed his life.
8. Tennessee Hound Dog by The Osborne Brothers
Honky-tonk at its best, The Osborne Brothers bring us a ditty about a hound dog used to hunt foxes and other prey. Released in 1995 on the album The Osborne Brothers, the song has a fun, almost funky tune as it tells the tale of an aging hound dog.
This song is great for driving around in the country with the windows down, so make sure to add "Tennessee Hound Dog" to your road trip playlist today and sing along if you know the words.
9. Little Boys Grow Up, and Dogs Get Old by Luke Bryan
"Little Boys Grow Up, and Dogs Get Old" by country crooner Luke Bryan is an emotional tale of the singer's own life growing up with his best friend Bandit at his side.
Taken from the 2015 album Kill The Lights, the song will have you seeing Bryan in a new light as he describes the things he and Bandit would do together.
Losing a dog can hurt as much as losing a family member and is a feeling that Bryan conveys in this tear-jerker of a song. Give it a listen as you think back and remember your own pooch.
10. Old King by Neil Young
Bringing us to the end of our best country songs about dogs playlist is an old classic by none other than Neil Young. Released in 1992 on the album Harvest Moon, "Old King" is a song about his dog Elvis traveling with him all over the country.
From Jimi Hendrix's tour bus to various cities across America, Elvis was his best friend and companion. Add this great country classic to your library and enjoy the sweet sound of a living legend.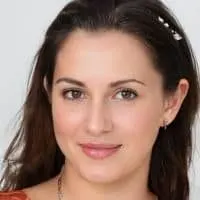 Alexandra loves playing the piano and guitar. She has always been a music lover, but it wasn't until she was in high school that she realized how much she loved to play. It allowed her to express herself without having to be verbally expressive, which is something she found very empowering.