Over the last few decades, there have been a number of pop stars that stood the test of time and are staples of music collections all across the world. However, one of the most influential and timeless of these icons is none other than David Bowie.
Bowie was an incredibly talented dude who could write anything from concept albums to number-one hits, but I've always been particularly fond of his love songs.
So, I've decided to compile a list of the best David Bowie love songs – read on to find out which songs I chose!
1. Love Song
You might think it a bit cheesy of me, but I decided that there was no better way to start this list of the best David Bowie love songs than with the appropriately named "Love Song." This is one of David Bowie's oldest songs released in 1968, and you'll notice that this will become a theme.
David Bowie had a long career making all sorts of music, but his later work focussed more on conceptual music, whereas his earlier hits were filled with love and romance.
2. Letter to Hermione
Continuing the trend of Bowie's earlier loving work, the next track is "Letter to Hermione". It's a beautiful song exploring the feeling of being in love and the anticipation that perhaps the person being loved also has such feelings.
I actually never heard this song (along with a lot of Bowie's earlier work) until 2015 when his discography was remastered and re-released. If you haven't explored it yourself, it's time to change that!
3. Fill Your Heart
We're moving on a couple of years to 1971 with this next best David Bowie love song, "Fill Your Heart". Bowie was still very much in his prime of love songwriting, but take a listen to this track and you'll notice that Bowie's sound was developing into something more unique and eccentric.
I've always found this song funny because the music itself feels quite goofy and tongue-in-cheek, whereas the lyrical content is actually very poignant.
4. Modern Love
It would be rude to focus on Bowie's earlier career for too long because the musician consistently released amazing love songs until the untimely end of his life. So, we're jumping forward to the '80s with "Modern Love", another one of the best David Bowie love songs in my opinion.
This song explores old-fashioned views of courtship and romance in comparison to the progressive state of the '80s. It's a really interesting take and one that stands out from traditional Bowie love songs.
5. Let's Dance
I just mentioned how Bowie was great at depicting the feeling of love in his music without being cheesy or cliche, and "Let's Dance" is another example of this. Love isn't just about eloquent dates, deep talks, and emotions – sometimes it's expressed through the fun of dancing!
It's fun, upbeat, and an absolute hit on the dancefloor, whether you're dancing romantically or not!
6. Absolute Beginners
We're now moving on to the latest song mentioned so far, "Absolute Beginners". I'll always remember my mother playing this song around the house when I was a kid, it always gives me great nostalgia.
I think this is one of his best songs because of the fantastic romantic symbolism that Bowie explores in his lyrics. That dude was not just a pretty face and a good singer, but a truly outstanding poet.
7. Love You Till Tuesday
We're taking a trip back to 1969 with this next track, "Love You Till Tuesday" – this is another classic example of Bowie writing fairly traditional love songs for a mainstream audience, but man does he pull it off wonderfully.
I absolutely love the music video for this one too!
8. Space Oddity
I know what you're thinking – "Space Oddity" is not a love song. Well, that might be true in a conventional way, but David Bowie was not a conventional man, and I think this conceptual piece about somebody drifting off to space raises many loving emotions.
I'll always remember being emotionally touched when my music teacher played this song at school. It gave me feelings of loss and the unknown, but also love for the explorer and everything he stood for.
9. In The Heat Of The Morning
For anyone who has ever been in love, you'll be familiar with the beautiful feeling of waking up to the person you love, cozy together in bed. One thing leads to another, and before you know it you're experiencing the "Heat of the Morning".
Once again, Bowie excelled in this track by describing the feelings of love from yet another perspective, this time from the sexually-driven perspective of the honeymoon period. Easily one of the best David Bowie love songs.
10. Soul Love
I really struggled to decide on what the final song on this list of the best David Bowie love songs should be, but in the end, I decided I had to settle on something from Ziggy Stardust. It's without a doubt my favorite David Bowie album and era, and I think "Soul Love" is the best love song on it.
This is perhaps the heaviest song on this list featuring distorted guitars and trippy effects, but Bowie counteracts this beautifully with his extraordinarily heartfelt vocal performance and lyricism. Bowie, you truly were one of the greats, and I'll forever wish for you to perform one last love song.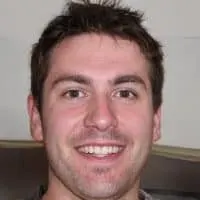 Alex is a man of many talents. He's been playing music since he was young, and has been the main content writer at Tone Start for the past few years. Alex loves to play around with different styles of music and enjoys listening to anything from country to classical.