Share on facebook
Share
Share on twitter
Tweet
Share on pinterest
Pin
As a child, I was brought up on the heavy music tastes of my parents – we're talking rock, punk, and even heavy metal at times. I have always loved heavy music, but my adventures on the internet in the early '00s exposed me to music that I'd never listened to much, hip-hop.
I spent tons of time as a teenager learning about and listening to hip-hop from the past and the present, but one thing I will always remember is when Denzel Curry first came about.
He's enjoying worldwide success these days, so whether you're a fan or not, join me and reminisce on the musical journey that Denzel Curry has had so far.
List of the 10 Best Denzel Curry Songs
1. CLOUT COBAIN | CLOUT CO13A1N
I must say that we are starting this list of the best Denzel Curry songs with quite a dark one – "Clout Cobain". Whilst this song may have a trippy beat and seem like a catchy tune when you first hear it, take a deeper listen and you'll uncover some dark themes.
Denzel Curry raps lyrics with a variety of flows that address the struggles he has with coping with fame, comparing suicidal thoughts with those of Kurt Cobain. Sometimes the deepest ideas result in the most powerful songs.
2. Ultimate (Feat. Juicy J)
I first heard Denzel Curry in his Soundcloud days around 2012, initially only hearing songs from the album Nostalgic 64. The music presented itself in the form of the popular 'cloud rap' of the time inspired by artists such as Yung Lean and Chief Keef, but Curry's popularity quickly grew and thus changed his style.
Just check the differences between Nostalgic 64 and tracks such as "Ultimate" on the 2016 album Imperial. It's still rudimentary in comparison to his latest stuff, but there's some clear maturity and growth shown in this comparison.
3. RICKY
I mentioned earlier that songs from earlier Denzel Curry albums were a little bit rudimentary, but I really don't mean this in a bad way. Just check out a recent track such as "RICKY" and you'll see exactly what I mean.
The energy is higher, the beat production is crisper, and the music video has a serious budget. Denzel Curry really honed his craft and perfected his style over this early period, and this track is a beautiful representation of it.
4. VENGEANCE (Feat. JPEGMAFIA & ZillaKami)
Can we just take a minute to appreciate how unique Denzel Curry is? From his trippy dreadlock hairstyle to his boundary-pushing music videos, this dude is really making moves towards being one of the most individual rap artists out there.
The visual aspect is important, but it's really all down to Curry's unique vocal style and flows, especially on tracks such as "VENGEANCE". This is complemented amazingly by JPEGMAFIA and ZillaKami, bringing a plethora of vocal variety to the track.
Whilst Denzel Curry certainly matured from his original cloud rap style towards a more well-rounded hip-hop approach, he does occasionally release tracks that hint at themselves as throwbacks to the past.
The song "Tokyo Drifting" is a great example of this – it starts off with a cloud-rap beat that sounds like it came straight from 2013, such as the genre staples of autotuned vocals, psychedelia, and Asian cultural influences.
It's always good to see an artist return to their roots, even if it's subtle.
6. Wig Split (Feat. Pouya)
Next on my list of the best Denzel Curry songs is "Wig Split", a song created by Pouya that includes a feature by Curry. This track was only released a few weeks ago, it's as fresh as it gets, and the production value on both the track and video surpassed all my expectations.
I'd never heard of Pouya until this track was released, but I really like him and will definitely be watching out for his next moves. Curry smashed it on this feature, but did you really expect anything less?!
7. Sangria (Feat. $NOT)
I love Denzel Curry's solo work, but when he features in other people's music, he always seems to show off his best side. The last collaboration we looked at was great, but I prefer Curry's feature in $NOT's track "Sangria".
It's a darker and more mysterious song, yet it provides a feeling of swagger and confidence, I love it. The beat reminds me of RnB instrumentals of the early '00s. It's another winning combo for me!
8. BLACK BALLOONS | 13LACK 13ALLOONZ (Feat. Twelve'len & GoldLink)
Yes yes, I know I've listed a lot of collaborative tracks, but I really do think that Denzel performs best when working with other creative minds. However, it's even better when he is the main artist on the track, such as on the release "BLACK BALLOONS".
I thought this track was so fresh when I first heard it – it's completely different from the usual flow and style that you would expect from Denzel Curry, focusing on delivering a funky, classy, and laid-back aesthetic.
Easily one of the best Denzel Curry songs, and undeniably one of the most relaxed!
9. This Life
I've almost finished listing all my favorite tracks, but I couldn't leave you without mentioning "This Life". This is a slightly earlier track from Curry, being released on his 2016 album Imperial.
Listening to the instrumental and vocal style of this track brings me back to the cloud rap era. There's the wavey synths, the trippy effects, and the monotonous yet profound vocal style used by artists such as Kid Cudi and Kanye West.
It's a very young Denzel Curry that you hear in the track "This Life", but I always enjoy going back to 2016 and listening to it.
10. SPEEDBOAT
Last but certainly not least, the king of my list of the best Denzel Curry songs has to be "SPEEDBOAT". When I first considered writing about this song, I just assumed that the readers would already know about it.
However, I was amazed to see that the music video only has 4.8 million views on YouTube. That is an outrage, more people need to hear the catchy hooks and the booming 808s of this hip-hop banger.
I always consider Denzel Curry to be one of the biggest rappers in the world, but he is criminally underrated. Do your bit to help spread the word by sharing your favorite Denzel Curry song with your friends!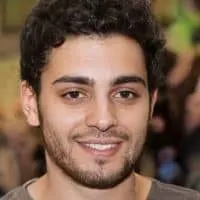 Justin is an audio engineer with years of experience in the field. He has been creating and playing music his entire life, but he really found his passion for engineering when he was introduced to Logic Pro at age 10. Justin has spent countless hours perfecting his craft and now works as a freelance engineer out of Boston, MA.