Share on facebook
Share
Share on twitter
Tweet
Share on pinterest
Pin
The 70s and 80s were affectionately known as the Disco era and had some of the best music around. From The Bee Gees to Abba, the music was cheerful and, most importantly, had people flocking to the dancefloor to get their groove on.
Just a quick warning that sitting down while listening to this playlist will be hard, and you might just find yourself dancing along to some of the best disco songs of all time.
So without further ado, here is my list of the best disco songs of all time!
1. Dancing Queen by Abba
"Dancing Queen" is undeniably one of the best disco hits that has ever been released. With its iconic intro and unmistakable classic sound, ABBA wowed fans of the disco era when they released the song in 1976.
Close your eyes and imagine big hair, bright outfits, and high-heeled shoes when you play this Abba classic and dance the night away in your living room as you play our best disco songs playlist with "Dancing Queen" taking the top spot.
2. It's Raining Men by The Weather Girls
The 80s brought us many amazing disco tracks, including "It's Raining Men" by the aptly named Weather Girls. Recorded in 1982, the song featured in discos worldwide as people got in the groove with this iconic song.
Covered by singers like the Stereotypes and former Spice Girl Geri Halliwell, the song is a favorite for any party. It should definitely be added to your party playlist to get everyone on the dancefloor.
3. Young Hearts, Run Free by Candi Staton
"Young Hearts, Run Free" was the biggest hit released by singer Candi Staton. Featured in the movie Romeo and Juliet, it is synonymous with the big hair and bright make-up that was so popular in the 70s.
The song was released in 1976 and is taken off the album Young Hearts Run Free. Crank up the volume on this one and dance like it is 1976 again.
4. I Will Survive by Gloria Gaynor
Iconic. Iconic. Iconic. There are simply no other words that can accurately describe one of the biggest disco hits of all time. Singing about rising from a breakup, Gloria Gaynor gives a powerful performance with a classic and groovy song.
Recorded in 1978, "I Will Survive" was featured on Gaynor's hit album Love Tracks. This is one to add to your "pre-game" playlist to get you in the mood for a great night out.
5. Do Ya Think I'm Sexy by Rod Stewart
Rod Stewart was once considered to be one of the sexiest men alive. I am sure many women would agree that his hair and unique voice made him swoon-worthy, while his music was sexy and made you want to dance.
"Do Ya Think I'm Sexy" was released in 1978 and was recorded for the album Blondes Have More Fun. Put Stewart's theory to the test and add "Do Ya Think I'm Sexy" to your 70s and 80s playlist for a great disco-themed party that will have all our guests on the dancefloor.
6. Blame It On The Boogie by The Jackson 5
Originally written for Mick Jackson (who is no relation to the famous Jacksons), "Blame It On The Boogie" ended up being recorded by a different Jackson – Michael Jackson, to be exact, along with his brothers who made up The Jackson 5.
Recorded in 1978, the song catapulted the band into the disco scene, with their afros and bell-bottom jeans setting the tone for an epic party. Michael Jackson's voice is strong in this song, making it a catchy tune that deserves to be on our list of the best disco songs of all time.
7. Night Fever by The Bee Gees
Saturday Night Fever was more than just a movie. It was more of a movement. And the addition of the song "Night Fever" by The Bee Gees made it even more worthy of its title as the best disco song of all time.
The song was recorded in 1977 and featured on the soundtrack for the movie. Who can forget the epic falsetto of the brothers Gibb as they sang a song that was featured at every disco at that time? I certainly can't, and I just had to include this great song on the best disco songs of all time playlist.
8. Lady Marmalade by Patti LaBelle
Moulin Rouge might be a club famous for its can-can and showgirls, but Patti LaBelle added some class to the whole idea with the release of her song "Lady Marmalade" in 1975.
A catchy song with memorable lyrics, the song has a groovy disco vibe that you can't help but listen to on repeat. Add this to your playlist today and experience Miss Patti LaBelle at her best as she belts out the lyrics to this disco classic.
9. We Are Family by Sister Sledge
Family, togetherness, and a disco sound that makes the song even more amazing. These are just a few of the many words I would use to describe the feeling you get when listening to "We Are Family" by Sister Sledge.
Singing about bridging the racial divide, the song by the sisters of the Sledge is synonymous with the disco era.
Just thinking of the song has me imagining men and women in tight shorts on roller skates as they skate to "We Are Family" at a roller rink. Released in 1979, the song is a great disco hit for your 70s playlist.
10. Funky Town by Lipps. Inc
https://www.youtube.com/watch?v=s36eQwgPNSE
While the younger generations might only know this track from the Shrek movies, the older ones will remember it from their days at the disco.
"Funky Town" has that great classic disco sound and was recorded in 1979 by the band Lipps. Inc. It featured on their album Mouth to Mouth and was played at many discos that year.
This great hit is perfect for any playlist and brings us to the end of our best disco songs of all time list. Groovy!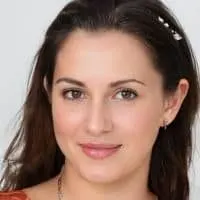 Alexandra loves playing the piano and guitar. She has always been a music lover, but it wasn't until she was in high school that she realized how much she loved to play. It allowed her to express herself without having to be verbally expressive, which is something she found very empowering.