Considering the fact that many Disney songs are crafted to be singalongs, this makes them the perfect fit for a night of karaoke. Regardless of each song's nature, they easily bring people together, and a lot of Disney records are nostalgic for kids and adults too.
They're bound to fill a room with emotions, and Disney music's vast dynamics and cadences are a recipe for endless fun.
This list will delve into the 10 best Disney karaoke songs you and your loved ones can share together!
1. Let It Go
Many songs from the Frozen movies were built for singalongs, and it isn't hard to see how they made their way into karaoke. Not only are the lyrics easy to follow, but the instrumentation of this record is full of passion.
"Let It Go" is considered by many to be one of the most popular records from the Frozen movies, primarily due to the message and range in the vocals. The song instantly captivated viewers, and the record's buildup is perfect for people to sing in unison.
2. Hakuna Matata
Part of what makes this song one of the best Disney karaoke songs is due to its groove, along with how the vocals are layered. Each verse is just as catchy as the next, and the hook sends the song's vibe home.
"Hakuna Matata" is a generational favorite for many people, and it's a record that more than one person is likely to chime into. At the same time, the instrumental is extremely catchy, and the record is full of feel-good vibes.
3. I Just Can't Wait to Be King
The Lion King is stacked with memorable songs, a majority of which are very fitting for singalongs. This record does a great job of building up the instrumentation and lyrics while providing enough space for most people to follow along.
With an energetic tempo and uplifting melodies, it's an inspirational record that stuck with many viewers and will continue to go down as a fan favorite. Many Disney songs never get old as the years pass by, and this track is a great example of their music's power.
4. I'll Make a Man Out of You
Mulan features many elements that boast a triumphant and underdog tone and accompanying music that takes that vibe to new heights. "I'll Make a Man Out of You" is one of the most memorable of the film, and the boisterous instrumentation fuels inspiration and confidence.
People have always loved this record, and the message it brings can be applied to many aspects of life. It also features many dynamic changes that switch flows and cadences to keep your ears interested all the way through.
5. A Whole New World
Not only does Aladdin offer a loving story, but it also comes with extremely passionate music that's full of vitality and heart. "A Whole New World" boasts immense cinematic quality, and the progression of the record knows almost no bounds.
To me, this record is one of the best Disney karaoke songs on this list and will continue to be a top-notch song from the company. The duo structure of the vocals makes it perfect for group karaoke, and most people wouldn't be afraid to give this song their all.
6. Part of Your World
Featuring impeccable vocals that have no issue with range, "Part of Your World" is a stellar cinematic production featuring the epitome of dynamic vocals. It starts out slow, but as the story progresses, the instrumentation follows by adding new layers where necessary.
The song doesn't focus on heavy percussion or large orchestral stabs; rather, it delivers emotions in legato patterns that ring from ear to ear. You can't deny the touching dynamic the story provides, and it's many fans' favorite record from The Little Mermaid.
7. Friend Like Me
A boisterous record that has many big-band elements, it's almost too difficult not to sing along. The vocals, melodies, dynamics, and rhythm are all catchy while delivering an energetic feel-good tone that anyone can appreciate.
"Friend Like Me" is only one of the many stellar records from Aladdin, and when the big brass melodies come in, you can't help but tap your feet along to the tempo. It offers an excellent progression that never loses momentum and is regarded as one of the most fun records from Disney.
8. Under the Sea (The Little Mermaid)
Another excellent track from The Little Mermaid, this record is easily the most popular track from the film. Kids love the fun-loving instrumental quality, and the lyrics are beyond catchy and easy to follow as well.
The production features an underwater and tropical theme that's fitting to the film, and many people have a nostalgic attachment to it from their childhood. It's considered a classic by many Disney fans, and the hook is most listeners' favorite part above all else.
9. How Far I'll Go
With a heartfelt message that both children and adults can relate to, "How Far I'll Go" is littered with passionate dynamics that'll get to your emotions. The instrumental is light yet equally cinematic, and the vocals take center stage by displaying significant range with an effortless approach.
The record is a bit of a slow burn, but it eventually picks up by bringing all of the layers together for the hook, which is bound to tap into your emotions. It offers a decent challenge for karaoke goers due to its impeccable vocal range and cadences.
10. You've Got A Friend In Me
With a laid-back approach that anyone can manage in a singalong, "You've Got A Friend In Me" is a Toy Story classic that most people are familiar with. I can agree without a second thought that this is one of the best Disney karaoke songs as it brings people together, and it's a great way to get everyone in the room involved.
The instrumental is very nostalgic, but once that hook comes in, everyone wants their chance to sing their hearts out. Aside from its singalong qualities, the message in the lyrics is heartwarming and always puts people in a good mood.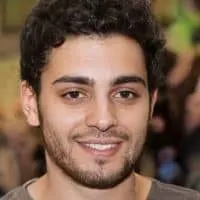 Justin is an audio engineer with years of experience in the field. He has been creating and playing music his entire life, but he really found his passion for engineering when he was introduced to Logic Pro at age 10. Justin has spent countless hours perfecting his craft and now works as a freelance engineer out of Boston, MA.