Disney songs serve many purposes for singers, from music theory study, practicing, and even auditions. Not only do they provide a great range of genres and vocal styles, but many of them put a singer's skills to the test.
Whether you practice singing as a hobby or for your profession, Disney records are a great way to test yourself and your progression as a singer.
Keep reading through this article for the 10 best Disney songs for altos!
1. For the First Time in Forever
There's a lot of variation in this record, especially in the vocals, and it brings a very upbeat tempo that can test a singer's ability to adapt. It's full of orchestral melodies along with quick changes in cadence and dynamics.
A favorite for artistic types and moviegoers alike, "For the First Time in Forever" is fairly intricate with many different sonic qualities. It's a song that's rich with a dynamic range that takes listeners on a journey with a relentless approach to a variety of melodies.
2. Belle
A fairy-tale record that's perfectly crafted for a singalong, "Belle" can be found in the movie Beauty and the Beast. Its main melodies are extremely memorable to many people who saw the movie during their childhood.
Many people who love to sing agree that it's one of the best Disney songs for altos, and it serves as a great practice or audition piece that people can use to display their skills. It's full of whimsical taste, and the song features numerous singers that help carry the changes in dynamics.
3. Perfect Isn't Easy
A slow jam that's regarded for its sentimental value, the song comes with a blend of genre influences from orchestral, cinematic, big band, and even a hint of jazz. The melodies are a blend of organic instruments that span staccato and legato styles that compliment the storyline.
As the track progresses, it slowly picks up pace as the lyrics and tempo start to get a little more catchy. The entire record generally has listeners captivated, and once the hook hits, it's hard not to start moving to the big melody swells.
4. Just Around the Riverbend
A passionate record that brings a substantial dynamic range, "Just Around the Riverbend" is a classic record from the movie Pocahontas that ended up being a standout record from the film. Not only did many viewers latch onto the lyrics, but many singers used the song to better their vocal skills.
The instrumental is rather passionate, but a majority of the song's energy comes from the vocals alone. It's an excellent song for altos to utilize, and the song comes with many high and low dynamics that are great for testing vocal range.
5. Part Of Your World
Boasting a cinematic and heavily orchestral production, the vocals couldn't sound any cleaner, and it delivers a blend of relaxed and emphatic melodies. Even though the record goes through many changes in emotion, the tone of the instrumentation stays relatively consistent throughout.
I believe this production is one of the best Disney songs for altos to get into, and it offers plenty of advantages for singers to refine their ability to adapt mid-song. The song offers many downtempo areas that slowly swell into a passionate string of melodies to encapsulate listeners.
6. Colors Of The Wind
Another record from the movie Pocahontas, "Colors Of The Wind" is a stellar track that perfectly develops with each melodic layer. It starts out fairly calm, with melodies hinting at whisps of emotion, but as the vocal range grows, the instrumentation follows suit to match the energy.
Featuring string and woodwind instruments, the song is essentially free of any percussion, and every swell in the main melodies sends a chill down your spine. The lyrics sound passionate no matter which dynamic they exude, and the message has a very touching, sentimental value overall.
7. Touch the Sky
A whimsical record, to say the least, "Touch the Sky" features many fantasy-like melodies with influences from country and folk music. The main melodies are crafted from acoustic instruments, and for the most part, the vocals stay relatively relaxed, even within a higher dynamic range.
The song comes with brief areas that break from the main melodies and then quickly transition back into every instrumental layer it has to offer. You'll also feel the song's energy expand as backup vocals layer, giving many cadences a choir-like sound.
8. He's a Tramp
Clearly boasting influences from jazz and blues music, "He's a Tramp" delivers a classic sound that we don't even hear in many Disney movies anymore. The lyrics are perfectly fitting for the instrumentation, and the vocalist does a great job of sinking her talents into the song's genre style.
Crafted for the Disney movie Lady and the Tramp, it became an instant staple of Disney's discography. It offers a flair that's a great test for altos to take part in, and it's a genre of music that'll never run out of style.
9. Reflection
With an extremely sentimental sound, "Reflection" is a record that focuses on looking inwards at oneself and feeling like you aren't enough for the people you love. However, the message transitions to the complete opposite by showing how you can triumph over these personal thoughts.
I also feel this is one of the best Disney songs for altos to take advantage of, and it's a beautiful record all the way through. The original vocalist nailed the vibe the record was trying to deliver, and it has been used as an example for other altos ever since.
10. Will The Sun Ever Shine Again
This song was created for the soundtrack of the movie Home On the Range, and it starts out with an introspective piano melody that's soon accompanied by tender orchestral instruments. When the vocals come in, they take center stage to tell a touching story and express a gradual increase in emotion.
Overall, the instrumental is impactful, but it remains pretty simple with just a handful of layers from organic instrumentation. More than anything, the vocals are the height of this record as they deliver a sweet, comforting, and equally sentimental tone.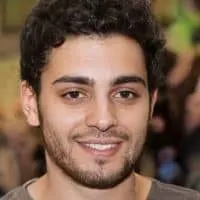 Justin is an audio engineer with years of experience in the field. He has been creating and playing music his entire life, but he really found his passion for engineering when he was introduced to Logic Pro at age 10. Justin has spent countless hours perfecting his craft and now works as a freelance engineer out of Boston, MA.