Share on facebook
Share
Share on twitter
Tweet
Share on pinterest
Pin
Whether you have kids or not, we are sure you have heard many of the Disney songs on this list. Songs from movies that are now considered radio-worthy and are featured regularly on radio stations worldwide.
So pop this on your media player, turn the volume up, and fight the urge to sing along to these tracks from Disney classics like The Little Mermaid and newer hits from Frozen and Encanto.
So without further ado, here is my list of the best Disney songs for kids!
1. Let it Go from Frozen
If you don't know the lyrics to "Let It Go," you have been living in a cave for the last few years. Performed by songstress Idina Menzel, "Let It Go" is one of the main theme songs from Disney's favorite Frozen.
Released in 2013, the movie Frozen has become a cult classic and is still one of Disney's most popular movies, and has made $1.2 billion in sales. When you add it to your best Disney songs playlist, channel your inner snow queen and sing along to this family favorite.
Related: 10 Saddest Disney Songs That Will Make You Cry
Related: 10 Best Disney Love Songs of All Time
2. We Don't Talk About Bruno from Encanto
Encanto's "We Don't Talk About Bruno" made history in early 2022 when it became the most-listened-to song in several countries worldwide. Performed by the cast of the Disney hit movie Encanto, the song tells the story of one of the movie's main characters and has an eerie feel.
This one is a favorite for kids and adults alike and will brighten up your day when you listen to it with your children in the car on the way to school. Turn up the volume and sing along today.
3. When Will My Life Begin from Tangled
The modern take on a childhood classic, Tangled, is a new-age Rapunzel movie with a great storyline and an even better soundtrack. "When Will My Life Begin" is one of the first songs you will hear when you watch the movie and is a good song to get you going.
Performed by Mandy Moore, the song was released on the soundtrack to Disney's Tangled in 2010. Play pretend and sing along to this epic song about wanting more from life.
4. You're Welcome from Moana
Moana is a must-see, if not for its storyline, then for the soundtrack that accompanies the movie. With songs like "You're Welcome" performed by none other than The Rock, Disney spared no expense in securing only the best characters for its movie about girl power and princesses becoming Chiefs of the village.
Released in 2016, Moana has a great soundtrack that includes many brilliant hits that will make for a great sing-along for any road trip. Add "You're Welcome" to your playlist today, and let The Rock's voice inspire you.
5. Part Of Your World from The Little Mermaid
The Little Mermaid was a childhood favorite for many. The song "Part Of Your World" took on new meaning during quarantine as people wanted to "be where the people are."
Describing her dream of life on land, Ariel sings "Part Of Your World" to tell her fish friend Flounder about how different life would be. The Little Mermaid was released in 1989 and is still considered one of Disney's best kids' movies ever made.
6. Love Is An Open Door from Frozen
If you've watched Disney's 2013 movie Frozen, you would know that Princess Anna meets Prince Hans at the coronation ball, falling head over heels in love with him.
"Love Is An Open Door" is a new-age love song that describes the good things about being in love and is a duet performed by Kirsten Bell (who voices Anna) and Santino Fontana.
Grab your partner, turn up the volume, and sing your heart out when you add "Love Is An Open Door" to your best Disney song playlist.
7. Hakuna Matata from The Lion King
The Lion King is a hit film released in 1994 and became an instant hit with children worldwide. Following the journey of a lion cub's adventures on his journey to becoming king, the soundtrack to the movie was a winner. With songs like "Hakuna Matata" on the list of hits, it soon became a sing-along classic.
"Hakuna Matata" quite literally means no worries, and that is how we, too, should live our lives. Be like Simba, Timon, and Pumba, and throw your worries to the wind when you sing along to this Disney classic.
8. Into The Unknown from Frozen II
The long-awaited sequel to the Frozen movie franchise, Frozen II was released in 2019 and brought with it a bevy of new songs to sing along to and love. In the sequel, Elsa must face her fears and seek out who she really is, all while trying to save her Kingdom from unknown forces.
"Into The Unknown" is more of a power ballad that sees Elsa conquering her fears as she heads off into the unknown to find her true self and defeat the mists. You might find it hard to stay quiet when this one is on, so turn it up and sing your heart out.
9. Surface Pressure from Encanto
Disney movies are made for a wide audience. Disney movies appeal to all ages with a hidden message or moral of the story. A good example of this is Disney's Encanto, which features the lives of a magical family.
With each family member having a unique power, losing their powers threatens their very being. "Surface Pressure" by Jessica Darrow is a song that both children and adults can relate to.
Listen closely to the meaningful lyrics, and you will see that "Surface Pressure" has a much deeper meaning and is something we can all relate to when we feel stressed and pressured.
10. Be Our Guest from Beauty And The Beast
Taking us back to another old classic is the beloved song "Be Our Guest." Featured in a scene from the Disney movie Beauty and The Beast, the song "Be Our Guest" is one of the happier songs in the movie and has the furniture, crockery, and even candlesticks come to life to make Belle feel welcome in the Beast's palace.
Beauty and the Beast was released in 1991 and featured some big names making up the soundtrack. "Be Our Guest" brings us to the end of our ten best Disney songs for kids playlist and lets us finish off on a happy note. As always, turn up the volume and sing your heart out with the kids.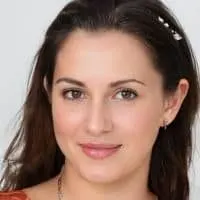 Alexandra loves playing the piano and guitar. She has always been a music lover, but it wasn't until she was in high school that she realized how much she loved to play. It allowed her to express herself without having to be verbally expressive, which is something she found very empowering.