Share on facebook
Share
Share on twitter
Tweet
Share on pinterest
Pin
If you've ever enjoyed listening to any type of heavy music then you've definitely heard songs in drop C. The genre uses plenty of alternate tuning methods but this is one of the most popular.
Tuning all the strings down a whole step, and then dropping the lowest string another full step? That low C note just hits differently, and we're here to see some awesome examples of the best drop C metal songs.
Let's get started!
1. System Of A Down – Chop Suey
The uneducated may presume that this song is somehow about Chinese food but the truth is very different.
Early internet memes completely ignored the meaning of this song, which for some may be good because it's extremely dark. If you listen to the album version, it starts with a short voice snippet that says, "Now rolling 'Suicide'".
That was the original name of the song before the label made them change it. That makes it clear what the song is about but it sounds fantastic and quickly became one of the band's biggest hits.
2. System Of A Down – Toxicity
While the lyric "eating seeds as a pastime activity" may at first seem a little curious, it's a very Armenian thing to do. All four of the band members are of Armenian descent, which explains the choice of words.
As with "Chop Suey!" this song comes from their Toxicity album which helped to change the game. This song itself inspired many drum covers with the incredible musicianship that we hear. It's a blistering track with typically stunning vocals.
Inspiring millions of social media drum covers and reactions, this song is probably just fractions of a percentage less-known than "Chop Suey!", off of the same album. Said album which catapulted System of a Down to new heights and to which we owe a lot of the metal we consume and enjoy today.
3. System Of A Down – Aerials
As you've probably already sensed, System of a Down uses plenty of drop C tuning, especially on their Toxicity album. This is the last listed track from the incredible album but appears just before the hidden track "Arto".
There's a live video of the band playing this song at a festival back in the early noughties where guitarist Daron Malakian introduces it, "Once again, this song is about nothing." They use lines or concepts that sound cool but sometimes have nothing to do with the meaning of the previous verse or the title of the song.
You can see this sprinkled throughout the band's discography but that doesn't stop these songs from being some of the best drop C metal songs.
4. Bullet For My Valentine – Hearts Burst Into Fire
This is one of the best songs from the legendary Welsh band. Off their underrated sophomore effort, Scream Aim Fire, this song marks as a sort of departure for what the album was offering up to that point.
It's still heavy and fast, but the tone and melody sound happy and upbeat. That makes sense since the song is a love letter from Matt Tuck to his family while he's on tour.
That opening shred into the first verse sure inspired many to pick up a guitar. This album has many, many awesome riffs, and this song is no exception.
5. Bullet For My Valentine – Tears Don't Fall
Now, this is what I call iconic. The Welsh band's signature song from their debut masterpiece The Poison, this song catapulted them to stardom and spawned many copycat bands.
Featuring a soaring chorus, great harmonic guitars throughout, a killer solo, and a relevant concept aided by its music video, this song ticks all the right boxes.
It's a monumental song in the genre and one that has become a huge inspiration to many. It also happens to be one of the best drop C metal songs.
6. Killswitch Engage – My Curse
"THIS. IS. MY. CURSE." Will be forever etched into the brain of anyone who hears this song.
One of the quintessential metalcore songs of the 2000s. That drop C shines in all its glory with the iconic main riff by mister Adam D, alongside Howard Jones' distinguished, unmistakable voice. Few songs signify the year 2006 like this one.
The song's original music video, dating to its original release 15 years ago, is still on YouTube. A relic of its time that has barely aged, this song is deep inside the hearts of those of us whose formative years coincided with this beloved subgenre.
7. System Of A Down – Roulette
This may feel like an unexpected turn. A melancholic acoustic piece about feeling lovesick and confused is not what you'd expect from most of the best songs in drop C. That's what this deep cut from the band's third album, Steal This Album!, is all about.
The drop C tuning is almost unperceivable without the distortion and killer Malakian riffs, but it's there, hauntingly in the background. This is also a piece that showcases Tankian and Malakian's signature vocal harmonization, something that they would take full advantage of in the following albums.
8. Bullet For My Valentine – Waking The Demon
Only in the epic 2000s era could this heavy, fast tune be a hit. The song's werewolf-themed lyrics and music video helped it catapult to the top of Tumblr during its peak, inspiring millions of listeners to find their way into the radio edit of this song, which features almost no screaming.
Back when Tuck still had his tonsils, his screams were some of the best in the business, and this thrashy song deserves to be heard in the way it was intended. The music video is hilarious by today's standards and definitely worth checking out.
9. Bullet For My Valentine – Hand Of Blood
It's not every day that you hear of a band that still plays material from their pre-debut album EPs. I'm glad Tuck and company still do because of this song, and that EP, rule. It's always a shame when bands feel like they've outgrown music that made early fans so excited. BFMV thankfully embraces it.
The title track of the EP, this song opens with an epic harmonic scale descent into madness and aggression that perfectly describes the handful of songs to follow. I find it fascinating that the band had such a sense of identity from so early on in their career and also knew how to perfectly execute some alternate tuning.
10. Escape The Fate – This War Is Ours
Once Craig Mabbitt joined Escape the Fate after the arrest of original singer Ronnie Radke, everything became a lot more interesting. Not because the band wasn't interesting with Ronnie but the reaction of every party involved made for some real juicy drama, in and out of music.
This song, a straight-up metalcore anthem, features a little bit of everything from Escape the Fate. Mabbitt's emo pretty boy singing contrasted by his demonic screams, some epic shredding, and riff power.
This main riff here is just sensational. You can imagine many novice guitarists learning the riff without it ever sounding quite right. What they won't realize is that it's not standard tuning, it's one of the best drop C metal songs.
The opening track to the band's second album, We Are Not Alone, the song became one of Ben Burley's signature tunes, as well as one of their most successful singles and music videos. It's an incredible track in the alternative metal genre.
12. System Of A Down – Atwa
Here we complete our Toxicity quartet with "ATWA". That acronym stands for Air-Trees-Water-Animals, per the ecological beliefs of one Charles Manson.
What the band is doing here is not endorsing his evil in any way, just proclaiming their mutual beliefs in the conservation of the environment. In this song, Tankian sings from the perspective of planet Earth, screaming about how humans don't care about her, how we hurt her.
13. Killswitch Engage – Holy Diver
This is probably many people's favorite Killswitch Engage song, and I wouldn't blame them because it was gigantic when it came out. Howard Jones covering Ronnie James' vocal genius is a joy to behold and one of the best drop C songs.
This Dio cover includes a fantasy-themed music video that fits the song perfectly and gives the song the sense of fun that the band surely intended. They were probably already playing it during rehearsals and laughing about it, now they just did it in the studio to brilliant results.
14. Godsmack – I Stand Alone
Right before the rise of metalcore and emo, and just before nu-metal stopped being cool, the members of Godsmack became millionaires thanks to this song. And rightfully so, it's a brilliant song.
It's hard to walk into a bar or put on metal radio without this song turning up. That opening riff is just cemented into all of our minds, and singing to the chorus is legendary. From their The Scorpion King album, it remains by far their most popular song.
15. Deftones – Change In The House Of Flies
The progression of Deftones' sound and mainstream appeal is fascinating. Starting with their face-smashing albums like Around the Fur, you'd think they'd continue with what worked, but instead, they released White Pony, considered to be one of the best albums of all time. From White Pony spawned many different facets of the band, one of them in full display with their first single.
Chino Moreno's signature wails alongside Stephen Carpenter's gigantic chords and Terry Date's delicious production make this song into something really special.
16. Bullet For My Valentine – Forever And Always
It's time for some sentimentality. This song isn't only an album closer to Scream Aim Fire but also a sweet appreciation letter to the band's families and supporters when they're away on tour.
This song is also full of epic riffs, awesome harmonies, and the most incredibly pumping ending to a song imaginable. I don't understand why they wouldn't choose to end every single show with this one but they do have a great selection to choose from.
17. System Of A Down – Spiders
One of the best songs to come out of the band's debut eponymous album, this song is the very definition of a horror story musical equivalent, with its unnerving beginning and desperate chorus, showcasing Tankian's amazing vocal abilities.
The music video is like a combination of a Tool music video and The Matrix, it accompanies the song perfectly. Also, the main, super hummable musical motif consists of 8 notes, just like spiders have 8 legs. Coincidence? Maybe but it's cool to think otherwise.
18. Breaking Benjamin – Blow Me Away
Ben Burnley seems to be a pretty big fan of the game Halo 2, writing this track for the game's official soundtrack back in 2004. This was exclusive for the soundtrack, but thanks to the internet we now have access to it without any trouble, aside from having been included in a compilation years later.
It makes sense that such an epic story and experience as Halo 2 include one of the band's most epic riffs and choruses. A song so epic Ben Burley fired half the band after they told the record company they could remix it.
19. Children of Bodom – Are You Dead Yet?
The selection of riffs from these Finnish geniuses is almost infinite, but I decided to stick with this one. This song, and the album of the same name, marked an important shift in the band's music, straying away from their more melodic and death-like sound into one more influenced by the heavy music of the time.
Alexi Laiho, the main creative force behind this band, had been described as a child prodigy since he started this band before he graduated high school and was already playing like a seasoned professional. The incredible musicians that played alongside him only made him sound even better.
20. Disturbed – Inside The Fire
Well, we already touched on that heavy subject of suicide. The story behind this song is even darker than "Chop Suey!" because it's real.
The music video pretty much sums everything up. Lead singer David Draiman said he had a very similar experience when he was 16, and it took him all that time to be in the right mindset to write a song about it.
The main riff is awesome and it remains one of the best drop C metal songs. It's also one of the most important considering the song and video have made many think twice about ending it all. A song can have no greater legacy than that.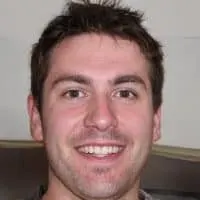 Alex is a man of many talents. He's been playing music since he was young, and has been the main content writer at Tone Start for the past few years. Alex loves to play around with different styles of music and enjoys listening to anything from country to classical.