Share on facebook
Share
Share on twitter
Tweet
Share on pinterest
Pin
When it comes to Celtic punk bands, Dropkick Murphys are one of the best to ever do it. This Bostonian band formed in 1996 and played heavily on their Irish roots to come up with a distinct and brilliant sound.
Now on their 10th studio album, they have released many amazing tracks. Here I take a look at the 10 best Dropkick Murphys songs and the stories behind them.
Let's get started with the most obvious pick of them all.
1. I'm Shipping Up To Boston
There aren't many better intros than this in the whole world of music. That riff has been cemented into pop culture forever and will always follow the Boston boys everywhere they go. It has been the foundation that has built them plenty of success.
That was helped by it playing a big role in one of the best films of all time in The Departed. While hardcore fans of the band will no doubt have their personal best Dropkick Murphys song, there's no doubting that this is an amazing tune that deserves all its success.
2. Rose Tattoo
We talked about hardcore fans having a different list of the best Dropkick Murphys songs but this one has to be right up there. As a tribute to the loved ones we have lost, it feels empowering and heartfelt while having that foot-stomping sound.
Listening to this song's chorus makes us all feel like Bostonians. That's especially true in the version featuring Bruce Springsteen, which was recorded for charity after the Boston Marathon bombing in 2013. This is an inspiring song that features a mandolin lead and a rhythm change near the end which is incredibly good.
3. Worker's Song
This is a brilliant cover of an anthemic working-class song. It was written by English songwriter Ed Pickford and first appeared on Dick Gaughan's album, Handful of Earth in 1981.
With this bass-forward, bagpipe-centric punk version, it sounds like it could have been crafted by the band themselves. The Dropkick Murphys find a way to incorporate gang vocals everywhere, but this is the song where I feel it truly stands out.
4. The State Of Massachusetts
This is a guitar solo and a longer intro away from being a Celtic folk metal tune and I love it for that. There's no better way to capture that Celtic spirit than with a mandolin, and the melody that plays throughout this song is so catchy and satisfying.
The whole song is a little less punk and a little more rock, and it succeeds at lifting my spirits as few others do. One of the YouTube comments sums it up perfectly with "I'm not Irish, but this makes me proud to be Irish". That kind of sums up the whole Dropkick Murphys vibe.
5. Fields of Athenry
You could call this a cover version but it's more an adapted version of a traditional Irish folk song. It sounds nothing like the original. They do the old folk tale plenty of justice and it's one of the best Dropkick Murphys songs they've ever done.
Off of their 2003 album, Blackout, the band uses yet another one of their tracks to pay tribute to their Irish heritage. This song was originally penned back in 1979. As a way to establish their core sound, I think it was a very smart move to rework this tune.
6. The Boys Are Back
The boys are back, and they're looking for trouble. When they declared they were back in 2013, it'd only been a couple of years since their last album, so fans didn't have to wait too long. This is a song that would have sounded perfect at every Irish pub once they all reopened after the pandemic.
This song is the epitome of what a celebratory Irish song should sound like, bagpipes included. Even the title, which feels like a reference to Thin Lizzy, is very Irish. It's one of those tracks that always sounds amazing at live shows.
7. Johnny I Hardly Knew Ya
The Boston boys sure love their traditional Irish songs. This one is not a celebratory exposition of Irish culture but instead has a darker meaning. This is a song that dates back to the 19th century, to the Kandyan War between the British and the Irish.
It comes from their 2007 album The Meanest of Times and is another excellent cover. The lyrics are delivered with venom and they perfectly capture the spirit of the song and the tune from "When Johnny Comes Marching Home Again".
8. Kiss Me I'm Shitfaced
This is a big change of tone for the band. As the last song off of their 2003 album Blackout, it has the feel of one last drunken sing-along before the bar closes. It's the type of song that only Dropkick Murphys could get away with.
You can hear it in Al Barr's vocal performance, which makes me wonder if they were really that drunk when recording it! Whatever the state when they got in the studio, it's one of the best Dropkick Murphys songs and a great way to close an album.
9. The Warrior's Code
One of the more straightforward songs in their catalog is also the title track of their 2005 album that gave them their all-time biggest hit. This song, however, is simply a tribute to Irish boxer Micky Ward, who they hailed as a hero and a warrior, with good reason.
Even the album cover features the boxer, in case there was any doubt that everything was about him. He is one as one of the toughest men ever to enter a ring and this track captures that spirit and turns it into one of the best Dropkick Murphys songs.
10. The Dirty Glass
This is a brilliant and unique song that is a back and forth between two characters, a bartender named Darcy and a customer called Murphy. It's a fun song about how he falls for the bartender as he's drowning his sorrows.
It's another from the Blackout album and one of the best Dropkick Murphys songs for its brilliant story. The track draws you in like it's going to be a beautiful folk song before the band hits you with that classic Celtic punk sound they're famous for.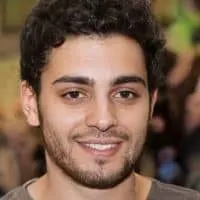 Justin is an audio engineer with years of experience in the field. He has been creating and playing music his entire life, but he really found his passion for engineering when he was introduced to Logic Pro at age 10. Justin has spent countless hours perfecting his craft and now works as a freelance engineer out of Boston, MA.