Love songs are a topic that'll never get old and will always resonate with people of all ages. You'll also find love songs in nearly every single genre of music, each with its own unique flair to offer.
Most people have a few favorites that they hold close to their hearts throughout their lives, and it's a topic in music that's very relatable for most listeners.
In this article, you'll get a breakdown of the 10 best duet love songs that are considered to be timeless favorites!
1. Ain't No Mountain High Enough – Marvin Gaye & Tammi Terrell
With excellent vocal dynamics, this record will never get tiring, no matter how many times you hear it. The instrumentation features an organic and lighthearted sound that perfectly blends with the passionate vocals.
Aside from the duet between male and female vocals, the main melodies deliver a matching energy that helps carry the song. There's a genuine quality to this record that's made it so timeless over the years, and its relevance won't be going anywhere any time soon.
2. Hate That I Love You – Rihanna (Feat. Ne-Yo)
Now considered to be a classic from Rihanna's career, "Hate That I Love You" was a very successful collaboration between the singer and Ne-Yo. It features many production tropes from the R&B genre, and although it isn't a heavy hitting instrumental, it'll easily put you in a good mood.
The layering of the vocals is the best part of the record, and the singers trade off all throughout the record, exuding their niche talents. Offering a repetitive acoustic top melody and passionate lyrics, millions of people connected to what this track brought to the table.
3. Stop Draggin' My Heart Around – Stevie Nicks and Tom Petty
Without a doubt, this record has a groove to it that'll make you want to start moving, and although the instrumentation is rather simple, it's addicting nonetheless. The vocals deliver tons of energy and great dynamic range alongside many organic melodies that cut through the mix in the best way possible.
Even if you don't necessarily relate to the lyrics, the tempo and melody progressions in this track are more than enough to satisfy. It's a stand-out record as the duet perfectly complements each other all throughout.
4. Love Me Harder – Ariana Grande & The Weeknd
Ariana Grande is no stranger to the R&B and pop genres, and she always excels when it comes to a sentimental records. This song's impact is taken to new heights due to the collaborative efforts of The Weeknd, who offers an unmistakable vocal talent.
The instrumentation is pretty catchy on its own, but the vocal range between the two artists is what brings most of the emotion. You'll find deep bass, ethereal synth melodies, and heavily reverberated vocals from beginning to end.
5. Be Careful – Ricky Martin & Madonna
From the instrumentation to the quality of the vocals, I feel this is one of the best duet love songs on this list. It has an adventurous take on the instrumentation and a very melancholic sound to the vocals that envelop listeners.
Many intricate melodies are sprinkled throughout the production, and it does an outstanding job of taking listeners on an emotional journey. Although some aspects of the record are pretty sad, there's also a sense of optimism through the progressing melodies.
6. Beauty And The Beast – Celine Dion & Peabo Bryson
With a nostalgic sound overall, this is a gentle record that sounds dreamy, to say the least. Celine's vocals never miss, and she's accompanied by Peabo Bryson, who matches her energy in every way.
The instrumentation features dreamy plucks and soft synth pads, and the percussion is present enough to help carry the tempo along. Every layer of the production exudes the qualities of an excellent slow jam, and the record is still a favorite for many people to this day.
7. Someone That Loves You – HONNE & Izzy Bizu
With more of an upbeat vibe compared to other songs on this list, this record has a blend of R&B and pop vibes. The vocals are sweet and relaxing, and the message in the lyrics clearly connects with many fans of the record.
"Someone That Loves You" dives into a topic that we can all relate to, and it delivers a range of emotions that can be rather emotional. Above all, the hook brings every layer together to up the dynamics, and the duet offers a contrast in storytelling.
8. In Spite of Ourselves – John Prine and Iris DeMent
Delivering stellar acoustic melodies and wholesome lyrics, "In Spite of Ourselves" talks about many truths regarding love. The song delivers a blend of folk and country styles, and although it doesn't come with a lot of energy, it's evident that the song's focus is on the story.
You won't hear any driving percussion, but both vocalists can easily keep your interest because they complement each other in more ways than one. If you're looking for a wholesome and warm record, this is easily one of the best duet love songs you can find, in my opinion.
9. Islands in the Stream – Dolly Parton & Kenny Rogers
This is a record that'll quickly put you in a good mood, as the instrumental doesn't hold back on a groovy vibe. "Islands in the Stream" is a fan favorite for those who love Dolly Parton and Kenny Rogers.
Both artists bring an equal amount of energy to the song, and there's an honest truth to every word in the lyrics. The song delivers a mix of pop and country styles that work well together and keep you locked into the groove of the record.
10. Don't Give Up – Peter Gabriel (Feat. Kate Bush)
Offering an honest take on storytelling, Peter Gabriel offers a raw look into the realities of love and relationships. Kate Bush tells her side of the story to give listeners two perspectives on the story, which makes for an immersive listening experience.
With a very light amount of percussion, the instrumentation as a whole doesn't carry much weight, but it creates an atmosphere that supports the vocals. I can say with confidence this is one of the best duet love songs, as it does an excellent job of telling a story.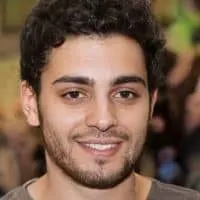 Justin is an audio engineer with years of experience in the field. He has been creating and playing music his entire life, but he really found his passion for engineering when he was introduced to Logic Pro at age 10. Justin has spent countless hours perfecting his craft and now works as a freelance engineer out of Boston, MA.