A relative term that spans many different genres and subgenres of music, emo songs have a general theme that centers around emotional and sometimes angsty dynamics. Even if many people would argue that emo music hit its peak years ago, the definition of this type of music continues to evolve.
Some records from this particular genre of music are very nostalgic for many listeners worldwide.
So without further ado, here is my list of the 10 best emo karaoke songs of all time!
1. Ohio is for Lovers – Hawthorne Heights
Starting with a slow intro, the song features clean electric guitar melodies and has a great build in the dynamics. The vocals are relaxing with a solemn tone at first, and the record quickly switches up to grittier guitar melodies, harder drums, and more range in the vocals.
"Ohio Is For Lovers" offers a great contrast that goes back and forth throughout the record, and it's pretty impactful based on the message alone. Not only is it addictive, but the lyrics are rather heart-wrenching when you tune into what they have to say.
2. Teenagers – My Chemical Romance
My Chemical Romance is widely loved by many people and respected in the music industry as a whole. Their discography is stacked with many memorable hits, and "Teenagers" is one that has stuck with people over the years.
Listeners are more than happy to chime into the record's catchy hook, and the guitar melodies are simple yet addictive to the ear. The song features heavy-hitting percussion, and the vocal range doesn't fail to impress.
3. I Write Sins Not Tragedies – Panic! At The Disco
This record boasts a melody that's burned into the minds of an entire generation of listeners. When this song was released, it could rarely be escaped as everyone was listening to its enticing melodies and lyrics that'll never be forgotten.
You'll find many layers within this song as it provides a cinematic listening experience, and the energy hits just right when the hook comes in. I think this is one of the best emo karaoke songs you could possibly choose from.
4. Misery Business – Paramore
Another group that's widely loved for its musical and generational influence, Paramore has a sound that can't be replicated. It's hard to choose a favorite record from their discography, but I felt "Misery Business" would be a standout choice.
The song offers high-quality production and a relentless approach to the build-up of every instrumental layer. Many people love the strength in the lead vocals, and its infectious qualities make you want to give it your all when the hook hits with all its power.
5. Dirty Little Secret – The All-American Rejects
Above all, the lyrics are easily the most memorable part of this song, and the lead guitar melodies back up their notoriety. It's a catchy record that's hard to ignore, and "Dirty Little Secret" has one of the best hooks from the group's entire career.
They may have released a lot of other great songs, but this is one that won't be forgotten any time soon. Although percussion stays pretty consistent, the unison of the guitar melodies is where a lot of the song's power resides.
6. Face Down – The Red Jumpsuit Apparatus
A standout record that can be found on their album Don't You Fake It, its fast-paced tempo and driving force are enough to get people moving. In a similar fashion to many other records on this list, the hook always strikes a chord with fans and music lovers who grew up around the song's release.
The vocals are clear enough to follow, and its nostalgia will instantly trigger a memory in people that make the song easy to sing along to. It brings a decent amount of emotion, and every layer sounds as passionate as the next.
7. I'd Do Anything – Simple Plan
This record carries a classic sound that perfectly emulates the popular emo sound of their time. Simple Plan is known for all kinds of classic records, but "I'd Do Anything" stands as a fan favorite for many people for numerous reasons.
I believe this song can be considered one of the best emo karaoke songs of all time, and it's a record that'll quickly bring people together to chime in. Even if the lyrics are a little melancholic, the record still has an uplifting nature to it.
8. Ocean Avenue – Yellowcard
From the initial melodies alone, many people would immediately recognize this song, and it has some of the most memorable vocals on this list. It's easy to follow along, and the record has a stellar build-up as it brings together all the dynamics you need to feel immersed.
Each verse sounds relatively calm, but when the hook comes along, it takes it up a notch as the singer stretches his capabilities, and the instrumental layers show a little more aggression. Overall, it's perfect for a karaoke session and does a great job of nailing that emo vibe that so many people love.
9. Fat Lip – Sum 41
Full of high-energy melodies and vocal dynamics, "Fat Lip" is a fan favorite for anyone who grew up listening to Sum 41. At this point, the song serves as a good dose of nostalgia for many people, but the quality of the record hasn't ever dwindled.
It's still regarded as one of the best songs from that era, and it offers a good switch between sub-genres of rock and hip-hop flows. You can't argue that the song doesn't have a unique take on the genre, and it's still a heavy hitter to this day.
10. Until the Day I Die – Story of the Year
With an emotional intro, the song delivers a near-instant drop in the full energy it has to offer. There's a lot of pain in the vocals, and it also boasts many catchy elements that make it one of the best emo karaoke songs, in my opinion.
Above all, the hook carries the exact energy you're looking for in a karaoke session. Each verse carries a danceable tempo that's riddled with simple yet memorable guitar melodies and rolling percussion that isn't overbearing.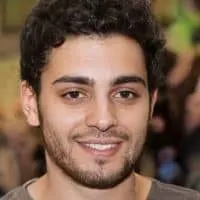 Justin is an audio engineer with years of experience in the field. He has been creating and playing music his entire life, but he really found his passion for engineering when he was introduced to Logic Pro at age 10. Justin has spent countless hours perfecting his craft and now works as a freelance engineer out of Boston, MA.