Share on facebook
Share
Share on twitter
Tweet
Share on pinterest
Pin
Living in a "man's world" can be extremely tough. Thankfully, artists like Beyonce, Katy Perry, and Lizzo have taken back the power and can make girls and women all around the world feel strong and empowered with their music.
This list of songs is about being confident, self-assured, and comfortable with who you are as a strong, confident woman.
So without further ado, here is my list of the best feminist songs of the last few decades!
1. Independent Women Pt.1 by Destiny's Child
"Independent Women Pt. 1" is a song by an all-girl band, Destiny's child. It was written for the 2000 remake of the movie Charlie's Angels. No one could have guessed that it would become a powerful anthem for women worldwide.
With lyrics that talk about paying your bills and buying your own jewelry, one can't help but feel empowered and confident in their role as a single woman in the world today.
With societal pressures on what a woman's role should be, the song is truly a call to arms to stand up to these norms and just be yourself.
2. Run The World (Girls) by Beyoncé
Another girl power song from Miss B herself! "Run The World (Girls)" is one of the fiercest anthems of female empowerment in a male-dominated world and is the last song on our best feminist songs list. Released in 2011, the song is taken from Beyoncé's album 4.
"Run The World (Girls)" will leave you feeling empowered and like you deserve the utmost respect just for being female. As one listener describes it, "It's 2022 and this song still hits differently. Girl Power!"
3. She by Hayley Kiyoko
We can all relate to exploring our sexuality in our mid to late teens. Hayley Kiyoko, however, described it beautifully in her song "She," taken off her 2020 album, I'm Too Sensitive For This Shit.
The song has a melodic tone, leaving you feeling like you are in a dream as you listen to Hayley navigating her teen years in a song that has been described as "painfully relevant" by one listener.
4. Scars to Your Beautiful by Alessia Cara
"You don't have to change a thing, the world can change its heart." Read that again—we battle self-confidence, self-worth, and feeling out of place in the world.
Listening to and truly absorbing the words of Alessia Cara's song "Scars to Your Beautiful" can help you change your mindset that you are not worth it.
Taken off her 2015 album Know-It-All, the song is still very relevant today and is the perfect mood-boosting song for when you need a pick-me-up. Grab that bottle of wine, turn up the volume, and shout out the words as you feel the power in the lyrics to "Scars to Your Beautiful."
5. Free Woman by Lady Gaga
Lady Gaga has released some of the best music of the last few decades. Her song "Free Woman" can be added to the best feminist songs list purely for its powerful lyrics and strong message that being single is not the worst thing in the world.
The song is taken off the songstress's 2020 album Chromatica and is a dance song dripping with self-confidence, self-assurance, and an "I don't give a damn" attitude.
6. Fight like a Girl by Zolita
Zolita is fairly new to the music scene, having released her first album Sappho in 2018. One of the most popular songs on the album, "Fight Like a Girl," is undoubtedly one of the best and most relatable songs about girl power and not letting anyone stand in your way.
This is a great get-up-and-go song for those mornings when you feel like you cannot face the world. Crank it up, put on your game face, and face the challenges that stand in your way of being great.
7. Woman by Kesha
If you are a fan of Kesha like I am, you are aware of her legal battle with her ex-manager. In true Kesha fashion, she fights back with her music, and her song "Woman" from the 2017 album Rainbow is a testimony to her strength.
In the song, she describes how women cannot be bought and shut down any man that thought they had a hand in her success and who she is as a person. This is a powerful song with an even more powerful meaning and demands to be played on loud.
8. No Scrubs by TLC
Scrubs, Busta, Gangsta. These are all terms coined in the late 90s to describe broke, often jobless men who tried to land a date with some powerful women. "No Scrubs" is a response to the men and is essentially an attack on all men who think they are God's gift to women.
The song was released in 1999 and featured on TLC's album FanMail. Singing about not wanting a scrub, the song is still incredibly popular today as it has made a comeback thanks to the popular music and video sharing app TikTok.
9. Look at Her Now by Selena Gomez
Breakups can be hard. How one deals with them is what truly matters. Selena Gomez is no stranger to heartbreak, but she doesn't let it get her down, as is all too clear in her 2021 hit song "Look at Her Now."
Taken off the album Kids Birthday Party, the song has an updated, almost dance vibe, and is a great song about recovering from heartbreak and finding yourself again.
10. Like a Girl by Lizzo
Lizzo is the poster girl for body positivity with her spunky attitude and hilarious "clapbacks" at those who criticize her songs, body, or life.
Women across the globe could all benefit from taking a page out of Lizzo's book as she sings about being independent in her 2019 song "Like a Girl."
"I trust people who listen to Lizzo." Me, too. And this song, taken off the album Cuz I Love You, is a reminder that women are capable of anything, although they are viewed as the weaker sex. Take back your power as you belt out this tune with Lizzo.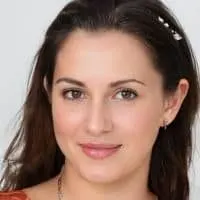 Alexandra loves playing the piano and guitar. She has always been a music lover, but it wasn't until she was in high school that she realized how much she loved to play. It allowed her to express herself without having to be verbally expressive, which is something she found very empowering.