Forbidden love might seem like a taboo subject to sing about, but for many artists, it is something they, too, have experienced. The heart wants what the heart wants, as the saying goes, and sometimes it wants what it cannot have.
This list describes the inexplicable pain of loving someone you can never be with. Remember to grab the tissues for this one because you're going to need them!
So without further ado, here is my list of the 10 best forbidden love songs of all time!
1. Rewrite the Stars by Zendaya (Feat. Zac Efron)
Zendaya and Zac Efron sing about forbidden love in their song "Rewrite the Stars." The song featured on the soundtrack to the movie The Greatest Showman and is about an interracial couple who want nothing more than to be together.
Facing criticism from his strict parents, the couple goes through much turmoil before ending up together. "Rewrite the Stars" was released in 2017 and takes up the number one spot on my forbidden love songs list.
2. Love Story by Taylor Swift
Taylor Swift's 2008 release of "Love Story" had teenage girls everywhere wishing that they, too, could experience the Romeo-and-Juliet-type love that Swift sings about. The song featured on the album Fearless and is a sweet love song about a couple who want to be together.
Add some romance to your life when you add "Love Story" to your playlist today, and remember to turn up the volume as you sing along to this classic love song.
3. Uncover by Zara Larsson
Having to hide your feelings for a girl or boy that you will never be with is one of the most painful and scary things you will ever have to do. Zara Larsson explores these feelings in her 2013 release of "Uncover," a song featured on the album Introducing.
Larsson wows with an incredibly powerful vocal performance that will leave you in absolute awe of her talent as she sings of forbidden love. Give it a listen today, and heed her warnings of never falling in love with someone you cannot have.
4. Confessions by Usher
Usher is a naughty boy as he confesses that he impregnated a one-night stand in his song "Confessions." What was meant to be a tryst with a girl has turned into a lifelong commitment that sees his relationship in jeopardy as he is due to be a father.
"Confessions" was released in 2004 on the album of the same name and is a heartbreaking look at the pain he has put his lover through.
5. Thinking of You by Katy Perry
Katy Perry sings about forbidden love in her song "Thinking of You." Released in 2009 on the album One of the Boys, the song sees Perry thinking back on someone she is still hopelessly in love with but will never be with.
Do you have someone like that in your life? If you do, you will relate to the pain of knowing that life and the other person have moved on. "Thinking of You" takes up the number five spot on my list.
6. Lips of an Angel by Hinder
No one, and I mean no one, can resist the song "Lips of an Angel" by Hinder. A song about being in love with more than one person, it was a massive hit with fans around the world when it was released in 2005. Featured on the album Extreme Behaviour, the song centers around a heartbreaking phone call between a woman and a man.
Knowing they can never be together, you can hear the heartbreak in their voices. "Lips of an Angel" is one of Hinder's biggest hits and deserves a spot on your forbidden love playlist.
7. Dirty Little Secret by The All-American Rejects
If you, like me, were a teen in the 2000s, I am almost sure that the song "Dirty Little Secrets" was on your playlist. Released by The All-American Rejects in 2005, the song is about keeping someone a secret from your girlfriend or boyfriend.
Young love can be tricky to navigate, and so often, the one you thought you would marry and grow old with turns out to be another failed relationship. "Dirty Little Secret" is featured on the album Move Along and is a great song about forbidden love.
8. Secret Love Song by Little Mix (Feat. Jason Derulo)
All-girl band Little Mix teamed up with Jason Derulo in this 2015 song about the pain of loving someone you can never have. "Secret Love Song" is featured on the band's album Get Weird and is an emotional song that will have you crying as you listen to the lyrics.
"Secret Love Song" will leave you wondering if you will ever experience the love the song describes. Add it to your playlist today, and prepare for the emotions that the song is sure to invoke.
9. I Honestly Love You by Olivia Newton-John
"I Honestly Love You" is one of the oldest songs on my list and was released by Olivia Newton-John in 1974. Featured on the album If You Love Me, Let Me Know, the song has the singer proclaiming her love for a man she will never be in a relationship with.
It seems that even the 70s were fraught with pain and heartbreak as couples who loved each other had to be apart due to circumstances. "I Honestly Love You" is a beautiful song that explores the heartbreak of young love.
10. Papa Was a Rolling Stone by The Temptations
"Papa Was a Rolling Stone" brings me to the very end of my rather heartbreaking list of the best forbidden love songs and is truly a love song with a difference. The song sees the singer describing his father's philandering ways and is a look at the consequences of cheating in a relationship.
The song was released in 1972 by The Temptations and is a classic song about what not to do when you are in a loving relationship. Add it to your playlist today and enjoy music from the 70s.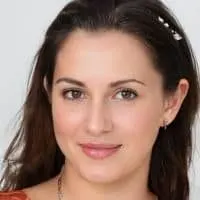 Alexandra loves playing the piano and guitar. She has always been a music lover, but it wasn't until she was in high school that she realized how much she loved to play. It allowed her to express herself without having to be verbally expressive, which is something she found very empowering.