Share on facebook
Share
Share on twitter
Tweet
Share on pinterest
Pin
Frank Ocean is one of the defining artists of our time. His music is transcendent, dealing with themes such as love and love lost, innocence, homosexuality and bisexuality, desire, and loneliness.
Ocean is both a singer and songwriter and has been a ghostwriter for several famous artists. His music, however, is possibly more beautiful. The vocal range that Ocean has is insane, carrying most of his songs through their more simplistic and stripped melodies.
The music that Ocean creates is predominantly R&B, but he blends in elements of jazz, psychedelic rock, soul, and pop to create music that is uniquely Frank Ocean. He is an artist who will focus on both the sound and the story of his songs, making them easy to listen to.
Here is a list of the absolute best Frank Ocean songs, and why you can't pass them up.
Best of Frank Ocean Playlist
20 Best Frank Ocean Songs
1. Chanel
This is by far the most popular Frank Ocean song. The piano is exquisite and the faint drumbeat is driving. "Chanel" is extremely simple, highlighting Frank Ocean's voice.
I love this song, which is why it is one of the best Frank Ocean songs. The song is explicitly about how Ocean is bi, which makes sense considering the opening line is "my guy pretty like a girl."
This song carries a particular type of nostalgia. The verses are heavenly, and Frank Ocean sings like an angel. "Chanel" will be stuck in your head for days.
The stripped outro is magical, as the song highlights Ocean's voice and the sound of a washed-out piano.
2. Lost
"Lost" starts with a deep bass drum and the tune carries on with an electric guitar and a synthesized keyboard. The track is upbeat with a pop tempo.
The song, however, is much darker than the tune. "Lost" is sung from the POV of a drug dealer, who is essentially falling in love with one of his drug mules. He keeps sending her on jobs, and though each one is meant to be her last, they don't stop.
Even though the drug dealer says that the girl is lost, perhaps we can interpret that the dealer is also a bit lost in his love for the mule. The message is complex, with the promise of a future that will never arrive.
3. Nights
"Nights" has four parts to it, which I have seen being compared to Morning, Midday, Sunset, and Night. Each piece has an extremely unique sound.
The song starts with Morning, which sounds like it has a mix of Jimi Hendrix and lo-fi inspiration due to the electric guitar riff and upbeat tempo. Midday adds some synths and drops the guitar.
Sunset seems to add a Styx or Led Zeppelin vibe, with a complex and static-ridden electric guitar. Night sounds the most different, with a trap beat and a simple piano, as well as several voices overlapping.
The beauty of this song is that each part progressively gets slower, which in and of itself tells a story.
The lyrics discuss the ups and downs of Ocean's previous relationship, as well as relocating after hurricane Katrina. It is connected by several difficult nights.
"Nights" is one of the best Frank Ocean songs because it has such a creative composition.
4. Thinkin' Bout You
Anyone who was listening to music in 2012 should know this song. It was an immediate hit, and its chill vibe, deep bass, and beautiful falsetto chorus keep it a classic.
"Thinkin' Bout You" is off the album "Channel Orange." The addition of a soft violin and elevator jazz beat add ambiance to the song.
This one will likely attach itself to a memory for you. For me, it always reminds me of being a teenager and brings up a lot of memories from that time in my life.
"LOVE" by Kendrick Lamar ft. Zacari, released in 2017, sounds a lot like "Thinkin' Bout You." If you're a fan of "LOVE," definitely give its earlier counterpart "Thinkin' Bout You" a listen.
5. In My Room
"In My Room" starts with some reverberated tones, while a trap beat keeps the tempo. What stood out to me is the lyric "lust for life," which seems to be a reference to Drake's "Lust For Life," released in 2009. "In My Room" was released in 2019.
In the song, Frank Ocean brags about the money that he spends, the paparazzi, drugs, and his jewelry. I can't help but wonder if Ocean is satirically referencing Drake's first album, and how his sound and lyrics have become much more mainstream since his debut.
Either way, "In My Room" is catchy and has a chill vibe, which is why it is one of the best Frank Ocean songs.
6. Pink + White
"Pink + White" starts with Mission Impossible-like violins that quickly fade into what I can only describe as upgraded elevator jazz. The track features a piano, a smooth guitar, and birds chirping.
"Pink + White" is part of Frank Ocean's album Blonde, released in 2016, and features Beyoncé as a backup singer. The song focuses on the theme of mortality, which correlates with the angelic background singing.
Ocean wrote "Pink + White" about his memories of losing someone as a child. The lyrics are written poetically, with the short number of syllables in each line playing a role in the flow of the song.
Frank uses few words to maintain the overall mood of the song, but the short lyrics pack a punch.
7. Pyramids
Somehow every Frank Ocean song seems to be filled with meaning, and "Pyramids" is no exception. The song begins by discussing Cleopatra and her treachery.
"Pyramids" is almost 10 minutes long, and features an electronic/EDM vibe with video game-like synths. The verses are broken up by an electronic keyboard playing.
At approximately the five-minute mark, the tempo of the song completely changes, and the lyrics begin to follow a modern Cleopatra. This Cleopatra works at a strip club called the Pyramid, and the lyrics talk about her doomed relationship.
This song is truly a journey and is definitely worth your 10 minutes.
8. Forrest Gump
"Forrest Gump" features an organ and a chill electric guitar, as well as lo-fi beats. It is part of Ocean's 2012 Channel Orange album.
In this song, Ocean takes the POV of Jenny, who is the love interest in the Forrest Gump movie. It is important to note that Ocean came out around this time, which is why he is in love with a man.
The track describes Ocean chasing his first love.
This song is super chill, and a fun take on a traditional love song. The metaphors and creativity throughout "Forrest Gump" make it one of the best Frank Ocean songs.
9. Novacane
"Novacane" is an oddly beautiful mix of R&B, neo-soul, and hip hop. This unique sound is Frank Ocean's specialty, and I am here for it.
The track features a powerful violin wailing in the background, a driving drumbeat, and a synthesized piano. The beat and the scattered keyboard notes remind me of 80's R&B, but Ocean's actual voice sounds a bit like Drake.
"Novacane" has a sound that can only be described as postmodern, mixing several genres and the new with the old. The lyrics describe a dental student who does porn on the side to earn money and also uses Novocain to numb her pain.
Ocean explores feelings of loneliness and hollowness due to the lifestyle that this character is living.
10. Swim Good
The "Swim Good" track is simple, with a tambourine, a simple drumbeat, and an organ. It also features clapping and a piano riff in the chorus that sounds suspiciously like Lukas Graham's "Mama Said," released in 2015, four years after "Swim Good."
"Swim Good" was a track on Frank Ocean's debut album ULTRA. The lyrics discuss Ocean feeling the depth of his heartbreak, and letting it go.
Water has long been an allegory for cleansing and new beginnings, and that is the exact message that "Swim Good" means to convey. Ocean reminds us that it is time to hold a funeral for heartbreak and swim strongly away from it.
I love the powerful meaning behind this song. It is really a Frank Ocean classic, which is why this is one of the best Frank Ocean songs.
11. Ivy
"Ivy" is from Frank Ocean's Blonde album. The melody features washed-out electric guitars and not much else.
I love the simplicity of this song. The track is stripped so you can really enjoy the sound of Ocean's voice singing about the discovery and loss of a first love.
This song screams childhood nostalgia and the pain of first heartbreak. The song ends with Ocean's autotuned voice screaming about how he was dreaming, and I think it is one of the most significant moments, reminding us of how that pain first felt.
"Ivy" is one of the best Frank Ocean songs, hands down. It is such a beautiful description of innocence and a first love, and the loss of it after heartbreak throws you into adulthood.
12. White Ferrari
"White Ferrari" features a synthesized tone that sounds like it should drop, but never does. It eventually overlays a gentle acoustic guitar and the powerful voice of what sounds like 10 Frank Oceans.
This song is angelic, and it will put you in your feels. It ends quietly, with a piano and the sound of static on a TV.
Frank Ocean is an artist who really makes art. Every song is carefully crafted, and "White Ferrari" is no exception.
The lyrics discuss Ocean and his lover driving on an open road and contemplating life. Despite all the heartbreak and internal conflict they feel, they still keep moving forward.
13. Self Control
"Self Control" starts with Ocean's distorted voice singing acapella. As Ocean starts singing normally, a simple electric guitar begins to play.
This is one of the songs on Ocean's Blonde album. The lyrics discuss one of Ocean's exes, and their shared feelings despite moving on from one another.
The two try to practice self-control and resist each other, but seem to be unable to do it. The stripped melody highlights Ocean's voice, making this song beautiful throughout, particularly in the outro.
14. Godspeed
"Godspeed" sounds like a hymn, featuring the very distinct sound of an organ and gospel background singers. The lyrics discuss Ocean's love for someone who he appreciated as a teen, but never really got the chance to tell.
Ocean goes back to himself as a teen and says the words that he never could to this special person. He wishes them the best as he says goodbye, and reminds them they will always have a home with him.
I love the distinct mix between a gospel track and a lullaby that this song has. It is short but extremely powerful.
Although Ocean does not sing much in this song, the music speaks for itself. The outro features a track that sounds like it's being rewound and replayed over and over, taking Ocean back to his childhood.
15. Super Rich Kids
The beginning of "Super Rich Kids" sounds almost exactly like "Benny and the Jets" by Elton John. It maintains this ode to 80's pop throughout the song, with the addition of a trumpet reminiscent of "Sweet Caroline" by Neil Diamond.
The flat singing of the verses, and the talented and more textured choruses, make the sound of this song extremely unique. The lyrics are sung from the perspective of a rich teenager recounting a day in their life.
This track reminds me of a musical as if our rich main character is singing about how he can never be satisfied. The tone of the song is extremely sarcastic and satirical, recounting the frivolousness and the lack of satisfaction that the rich feel.
16. Crack Rock
"Crack Rock" is another song off Ocean's famous Channel Orange album. I would compare the music to a mix between a peaceful piano instrumental and the crashing sound of an alternative rock song.
Quite obviously, this song discusses drug addiction and is based on the AA meetings that Ocean's grandfather used to lead. Ocean also talks about police corruption and brutality, which was not being discussed at the time
The undertone of the song is oddly peaceful, with the clashing beat being the only indicator of something more violent and chaotic happening.
17. Nikes
Like all of Ocean's songs, "Nikes" has a much deeper meaning than the surface presents. Similar to Macklemore's famous "Wing$," "Nikes" discusses the materialism of modern society, and how meaning is placed on something as simple as a pair of shiny Nikes.
The song starts with Ocean's completely distorted voice, discussing consumerism and drug overdoses, which eventually changes into Ocean's regular singing. After he begins to sing normally, he criticizes his peers, who live lives possessed by fame and lack any sort of substance.
This song is like an epic poem, going through chapters and phases with different themes. The beauty of this saga makes this one of the best Frank Ocean songs.
18. Sweet Life
"Sweet Life," like "Pink + White," almost reminds me of upgraded elevator jazz. The soft sound of cymbals, a keyboard riff, and trumpets all create a song with an overall chill and jazzy vibe.
The narrator of this song is, in short, spoiled. Ocean makes a sarcastic comment on classism with this track, and how maybe it is better to work for a good life rather than have it all handed to you.
The summer vibes of "Sweet Life" make it one of the best Frank Ocean songs. It is best listened to on the beach with a glass of lemonade.
"Biking" starts with JAY-Z's jarring voice, mixed with both a regular and reverberated piano. When Frank Ocean joins, there is also a soft acoustic guitar playing and singers harmonizing in the background.
The rap and the beat seem to almost clash at times, but the warring sounds somehow work.
To me, it sounds like the adult versions of these three artists looking back on their childhoods and reminiscing, which explains the connection between rap and the washed-out music, which could be compared to their memories of childhood.
The song ends with scat singing from Frank Ocean, which is a known jazz technique that uses onomatopoeia syllables and nonsense sounds to display emotion. Ocean's improvised scat verse is filled with longing and pain and is the perfect end to a perfect song.
20. Bad Religion
"Bad Religion" fittingly starts out with the sound of an organ. "Neon Cathedral" by Macklemore & Ryan Lewis was released in the same year as "Bad Religion," namely 2012, and both interpret a new kind of extremely unhealthy religion. Both songs are depressing but beautiful.
"Bad Religion" also mixes Bruno Mars-esque singing with the building violin of a romantic movie. The song is desperate and tragic, so prepare yourself to cry.
Frank Ocean speaks to his taxi driver, who says "Allah is the greatest" in Arabic and tells Ocean that he ought to pray. The song is likely a discussion of Ocean being gay, and therefore, sinning.
"Bad Religion" is fantastic, once again mixing sounds to create that which is uniquely Frank Ocean.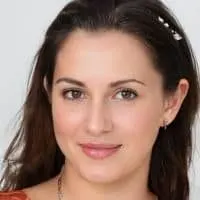 Alexandra loves playing the piano and guitar. She has always been a music lover, but it wasn't until she was in high school that she realized how much she loved to play. It allowed her to express herself without having to be verbally expressive, which is something she found very empowering.