Share on facebook
Share
Share on twitter
Tweet
Share on pinterest
Pin
G-Eazy is one of the most popular rappers in music. His rap style is a mix of hip-hop and pop, and pop artists often feature on his tracks.
G-Eazy was raised in California and got famous after opening for Lil Wayne and Snoop Dogg on tour in 2010. G-Eazy was broke on this tour as he had just graduated college and sold most of his belongings to help fund it.
Johnny Cash inspired G-Eazy's fashion style, and while combining different eras of music, such as mixing 50s' with contemporary rap, inspired his rap style.
If you're looking to find out more about this contemporary rapper, stay tuned. Here are the 10 best G-Eazy songs and why you should add them to your playlist.
1. I Mean It (feat. Remo)
"I Mean It" starts with an alien tone and Remo's chorus. The tone continues throughout the track and builds with a cymbal-driven soft trap beat and low bass-line.
The music video features G-Eazy on the nightly news while people watch in different settings such as the diner, the barber, and their home. The women are attracted to G-Eazy as he sings, adding to the overall comedy of the video.
The lyrics of "I Mean It" are simple- if G-Eazy or Remo says it, they are being 100% real.
2. Me, Myself & I (feat. Bebe Rexha)
"Me, Myself & I" is the G-Eazy song that everyone knows but can't remember. It features a repetitive chorus from Bebe Rexha and layers of G-Eazy and Bebe Rexha's washed-out voices humming over a piano and chill beat.
The lyrics discuss these two artists' desire for privacy and how they can always rely on themselves above other people. They also find music to be an escape from the world.
"Me, Myself & I" is one of the best G-Eazy songs because it doesn't discuss the bitterness of isolation. Rather, it talks about finding strength in oneself without the help of others.
3. No Limit (feat. A$AP Rocky & Cardi B)
"No Limit" is a more traditional rap song, featuring driving 808s and a consistent undertone. The lyrics discuss the fast life of being famous which includes getting girls and money.
Cardi and G-Eazy take the verses, while A$AP Rocky controls the chorus. This collab between three of the biggest names in rap is a must-listen.
If you're looking to get hyped before a party or during a workout, give "No Limit" a listen.
4. Him & I (feat. Halsey)
"Him & I" is a collaboration between G-Eazy and his (now) ex-girlfriend Halsey. The lyrics have a Bonnie and Clyde vibe, describing their crazy love for each other.
The music video is meant to look like a home video taken by two lovers. Their crazy trip through New York perfectly reflects their previous relationship.
A fun fact about this song is the background vocals were done by Lana del Rey, which just adds to the Harley Quinn-like crazy vibe that this song exudes.
5. Tumblr Girls (feat. Christoph Andersson)
G-Eazy goes back to his roots with this song, which was produced by DJ and previous friend, Christoph Andersson. Andersson and G-Eazy are friends from university and began creating music together.
"Tumblr Girls" is what fans consider to be G-Eazy's original sound, which is why this is one of the best G-Eazy songs. It has a super chill vibe.
The track features a twinkling melody, snaps, a piano, and a simple relaxed beat. "Tumblr Girls" is mad nostalgic and perfect for a road trip to the beach.
6. Hate The Way (feat. blackbear)
"Hate The Way" has a surprising intro, featuring an acoustic guitar that leads into claps and an 808 beat which characterizes much of blackbear's sound.
This track was released in October 2020 and talks about heartbreak as a part of the human experience. The lyrics discuss how music is a channel to speak about being heartbroken.
Between the warped piano outro and the haunting sound of G-Eazy and blackbear's vulnerable verses, "Hate The Way" will have you in your feels.
7. Still Be Friends (feat. Tory Lanez & Tyga)
"Still Be Friends" is a modern hip-hop track, featuring a synthesized voice that is warped to create the main melody, claps, and deep bass.
The music video to "Still Be Friends" reflects the lyrics perfectly, showing a giant party where the only three men are the three collaborators on this track. It is stylized to look like the 70s' through clothes, cars, and at times, the videography itself.
If you're looking for a song to get hype, check out this catchy club beat.
8. Calm Down
"Calm Down" is one of the coldest beats from the late 2010s'. The song was released on G-Eazy's album When It's Dark Out.
Generally, the album is quite dark, so G-Eazy decided to add this song to lighten the mood a bit from his other tracks. G-Eazy seems to talk in a stream of consciousness in "Calm Down," discussing sex with celebrities and getting drunk or high.
If you're a fan of "Calm Down," check out Hoodie Allen, who has a similar sound and style of rap.
9. Breakdown (feat. Demi Lovato)
"Breakdown" is one of G-Eazy's most recent songs from 2021 and features the incredible Demi Lovato.
The song talks about addiction and is an incredibly vulnerable portrayal of both G-Eazy and Demi Lovato. Both publicly suffered from addiction and other highly-criticized mistakes in the public eye.
Lovato's insane vocal range and G-Eazy's vulnerable lyrics make "Breakdown" one of the best G-Eazy songs. This look into the darker side of fame will have you listening on repeat.
10. Moana (feat. Jack Harlow)
"Moana" has a more typical hip-hop sound, mimicking rappers like Lil Yachty or Tory Lanez. The track features a simple trap beat, a harp melody, and a repeated sound that reminds me of a snake charmer.
This song is actually the result of a quarantine collaboration between G-Eazy, Jack Harlow, and producer Zaythoven. The music video is full of video calls and social media videos and is a very interesting take on reality after COVID.
"Moana" is my personal favorite on this list which is why this is one of the best G-Eazy songs. This song honestly gets better the more you listen to it.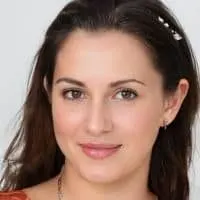 Alexandra loves playing the piano and guitar. She has always been a music lover, but it wasn't until she was in high school that she realized how much she loved to play. It allowed her to express herself without having to be verbally expressive, which is something she found very empowering.